Mobile service provider Ncell has launched its eSIM service in Nepal. Existing Ncell users can upgrade to it free of charge. This article will explain what an eSIM is, how to get a Ncell eSIM for both existing Ncell users and non-Ncell users, and which devices in Nepal support Ncell eSIM.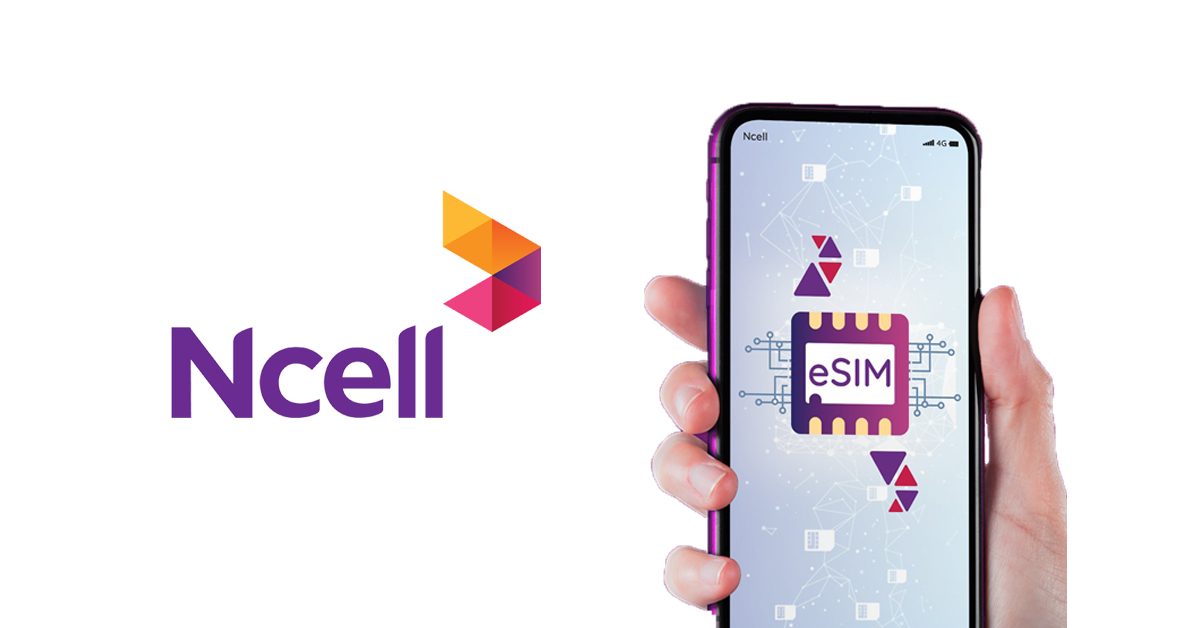 Ncell eSIM in Nepal
On November 25, 2022, Ncell officially made the eSIM available to the general public in Nepal. Both Ncell and non-Ncell users can now get Ncell's eSIM.
Ncell is the second telecom operator in Nepal to launch the eSIM service in Nepal, the first being Nepal Telecom.
What is eSIM?
eSIM, short for embedded SIM, is a digital SIM that functions the same as a regular SIM card but does not require a physical SIM card. eSIM-supported devices have a built-in programmable microchip that will let you connect to your wireless carrier's cellular network.
Your eSIM profile will have all the data that a physical SIM card has. To use the service of a cellular provider, your eSIM profile needs to be installed on your eSIM-compatible device.
If you need to switch to another telecom service provider's network, you can simply install your other eSIM profile from that provider instead of physically swapping the SIM card.
The eSIM is not limited to just smartphones, it can also be used on other devices such as wearables — including smartwatches — and IoT devices. However, to be able to use the eSIM feature, both the device and the service provider need to support it.
How to get Ncell eSIM in Nepal?
Upgrading to an eSIM for Ncell users is free. Unlike what NTC did at its eSIM launch, Ncell users are not required to visit the service center.
First, you need to make sure that your device supports eSIM. You can dial *#06# from your device to see if it shows EID number. If it shows the EID number, the device supports eSIM.
To upgrade to an eSIM, Existing Ncell users can simply send an SMS to 17125 with their citizenship number and email ID. After verification, the SIM will then be upgraded automatically to an eSIM by installing your eSIM profile on the device.
If you do not have an Ncell SIM, you can visit the nearest Ncell Center and get an eSIM, choosing your preferred tariff plan.
For corporate numbers
If you have a corporate number that is owned by your company, to upgrade to eSIM, you need to visit Ncell Center with a letter requesting eSIM conversion that includes the respective number to be changed, an email address, and an alternate number on the company letterhead.
Alternatively, you can send a scanned copy of the request letter to your Ncell account manager.
READ NEXT: Bhoos Games is Hosting Smart Bots Coding Challenge, Prize Pool of Rs. 8 Lakhs
What are the advantages of eSIM?
As the eSIM is embedded into a mobile device, there is no need to insert or replace a physical SIM card into a device. The eSIM also makes it easier to switch networks as it can be done digitally.
The eSIM allows the user to have more than one phone number. For example, iPhone users with eSIM will now be able to have two phone numbers on a single device: one physical SIM card and one eSIM, or two eSIMs.
The eSIM also takes significantly less space than a SIM tray. So, manufacturers can use the space for other components. This is the reason even small devices such as IoT and wearables can support cellular.
Telecom companies do not have to manufacture physical SIM cards because customers can connect to cellular networks digitally. This reduces plastic waste as well as physical damage to the SIM.
What are the disadvantages of eSIM?
Although users can change the service provider or an eSIM profile (phone number) digitally, the users are not in control of the process.
With a traditional SIM card, users could simply swap the card, but with the eSIM, users need to contact the service provider.
Also, you can no longer save the contact information on the SIM card. And, there may be some circumstances when you need to temporarily use the SIM card on another phone. With the eSIM, it's not going to be that simple.
What devices support eSIM in Nepal?
The latest flagship smartphones from Samsung and Apple support eSIM. Samsung devices including the Samsung Galaxy S22 Ultra, S22+, S22, Z Fold 3, and Z Flip 3, S21 series, S20 Ultra, S20+, and S20 support eSIM. However, there are different variants, so some variants may not support it.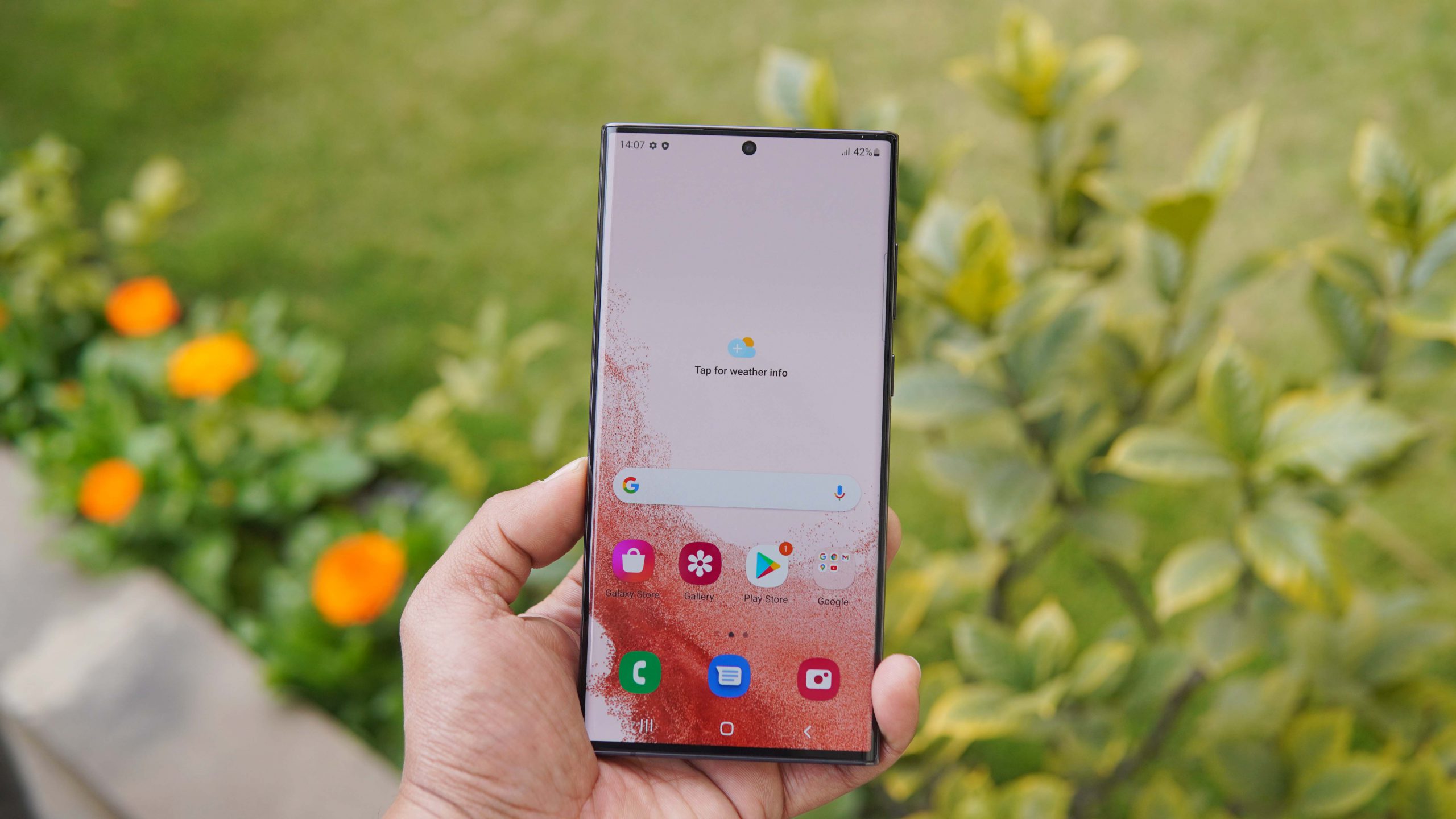 Apple iPhones after the iPhone XS, including iPhone 14 series, iPhone 13 series, 12 series, and 11 series, all support eSIM. But if your iPhone is from Mainland China, it may not be compatible with eSIM.
And only the iPhone 13 mini, iPhone 12 mini, iPhone SE (2nd and 3rd generation), and iPhone XS from Hong Kong or Macau feature eSIM.
Huawei P40 Pro also supports eSIM. There are a few more Huawei, Sony, Oppo, Google, and Motorola phones that feature eSIM but are not available in Nepal officially.
Aside from iPhones, Apple iPad Wi-Fi + Cellular models also support eSIM, except for the Chinese variants. These models include iPad mini (5th generation and later), iPad (7th generation and later), iPad Air (3rd generation and later), iPad Pro 11-inch (all generations), and iPad Pro 12.9-inch (3rd generation and later).
Smartwatches including Apple Watch GPS + Cellular models (Watch 3 and later) and Samsung Galaxy Watch GPS + 3G/LTE (Gear S2 and later) also support eSIM. The cellular versions of these watches, however, are not yet officially available in Nepal.
FAQ
Does my smartphone support eSIM?
Dial *#06# from your smartphone. If it shows EID number, your smartphone supports eSIM.
Can I store multiple eSIM profiles on a single device?
Yes, provided the device supports it. You can store multiple eSIM profiles on a single device. However, depending on the phone you have, only one or two eSIM numbers can be used at a time.
Can I switch from Ncell to NTC eSIM or vice versa?
Yes, you can switch between Ncell and NTC eSIM, or any other service provider that offers eSIM service. However, you can only use one or two eSIM numbers at a time, depending on the phone you have.
Can I convert back from eSIM to physical SIM?
Yes, you can convert back from eSIM to physical USIM with standard charges set by Ncell.
READ NEXT: Samsung Galaxy A13 Review: Samsung Used to Make Good Budget Phones!
What do you think of eSIM in Nepal? Let us know in the comments below!
---
Also, watch our video of eSIM in Nepal.