Xiaomi is a beast when it comes to releasing phones at ridiculously low prices. It certainly didn't disappoint when it launched the four highly anticipated phones, Xiaomi MI A2, Mi A2 Lite, Redmi 6 and Redmi 6A on 23rd September. The main highlight was the price of Xiaomi Mi A2; Rs. 30,999 only.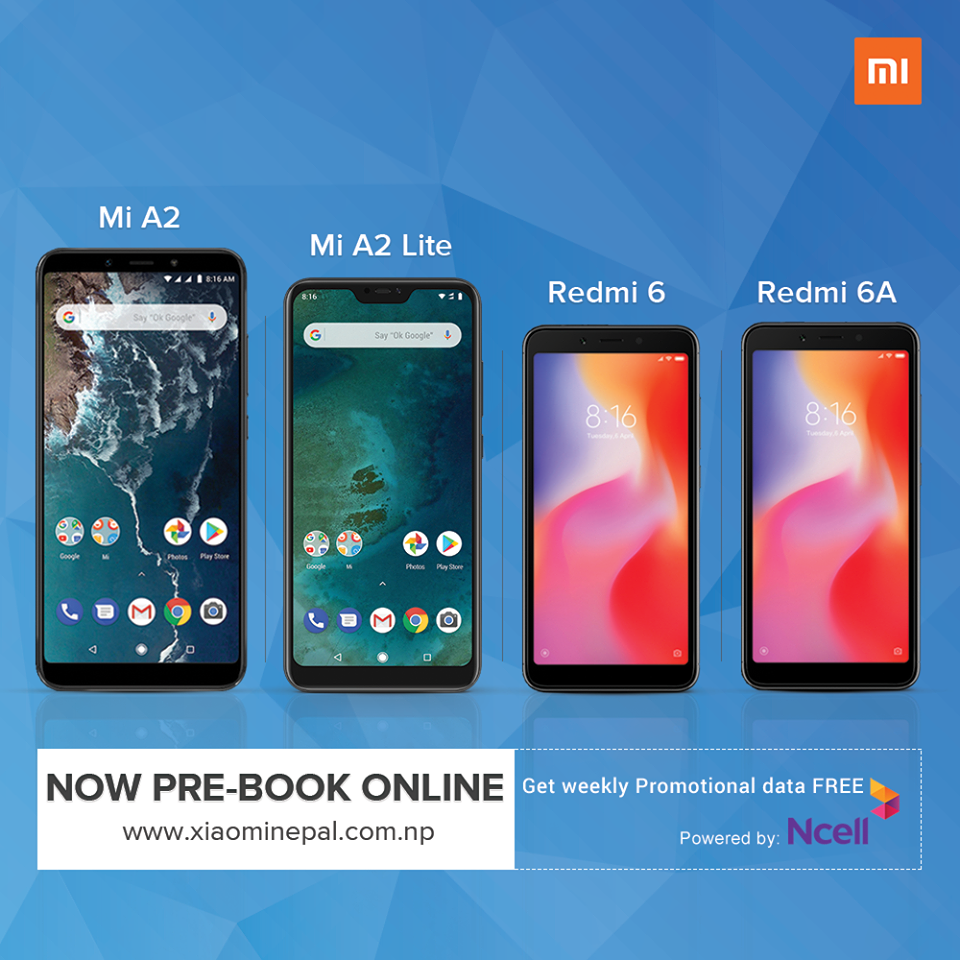 The Mi A2 has the same processor as the Samsung Galaxy A8 Star that costs Rs. 59,900, nearly twice as much. It even has an all-metal construction, an incredible loudspeaker, and a sharp Full HD screen. The value that you get is unprecedented.
All the other phones, the Mi A2 Lite, Redmi 6, and the Redmi 6A have similar stories. They all are amazing performers in their budget category. To know more about the phones read our articles on the Mi A2 and the Mi A2 Lite, and Redmi 6 and Redmi 6A.
These phones are now available for preorder from XiaomiNepal.com or any physical MI Stores all over Nepal. If you want to prebook the phone online, go here. The price for Mi A2 is Rs. 30,999. The 3GB/32GB version of the Mi A2 Lite costs Rs. 20,999 while the 4GB/64GB version costs Rs. 24,999. The 3GB/32GB version of the Redmi 6 costs Rs. 16,499 while the 3GB/64GB model costs Rs. 18,499. Finally, the Redmi 6A costs Rs. 12,999.
The pre-booking is open as of right now. Pre-booking offer includes a promotional data package from Ncell. The prebooking will last up to 30th September. Don't forget to order your Xiaomi phone now.