ICT Award 2022, initiated by ICT Media of Nepal, Living with ICT, is now accepting online nominations. Starting on July 1, 2022, up until August 16, 2022, a person or organisation can submit their application for the seventh annual ICT Award.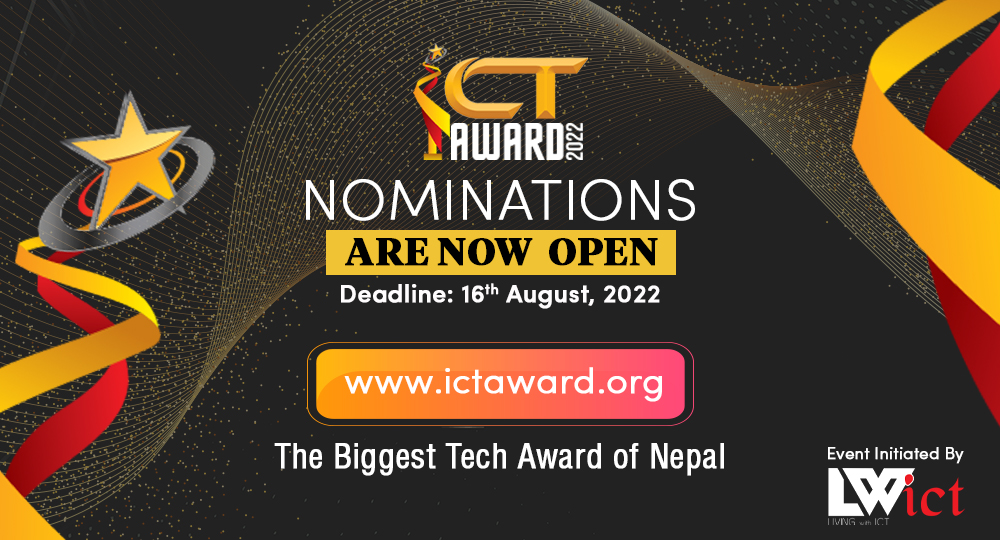 ICT Award is an annual award ceremony that honors individuals and organizations that have made special contributions in the field of information and communication technology (ICT). The grand finale of the ICT Award 2022 will be held in the second week of December.
Categories
This year's ICT Award has 11 different categories, three of which are focused on startups and innovation: the Startup ICT Award, Product ICT Award, and Rising Star Innovation ICT Award. Individuals are eligible for the Pioneer ICT Award, Entrepreneur ICT Award, Nepali Diaspora ICT Award, and Women Icon ICT Award.
Similarly, 4 awards are given to public and private organizations for providing excellent services through the use of technology. These awards fall into the categories of Digital Education ICT Award (Public Sector), Digital Education ICT Award (Private Sector), Digital Governance ICT Award, and Digital Services ICT Award.
The top startups at the provincial level have been selected, according to Razan Lamsal, chairman of the organising committee, through the Startup & Idea Fest programme, which was successfully carried out in all seven provinces between March and May of this year.
Along with the 11 genres, the Grand Finale event will honour the best startups from each province. Similar to that, one of the genres will be revealed later and will also be aimed at an international audience, according to the organiser.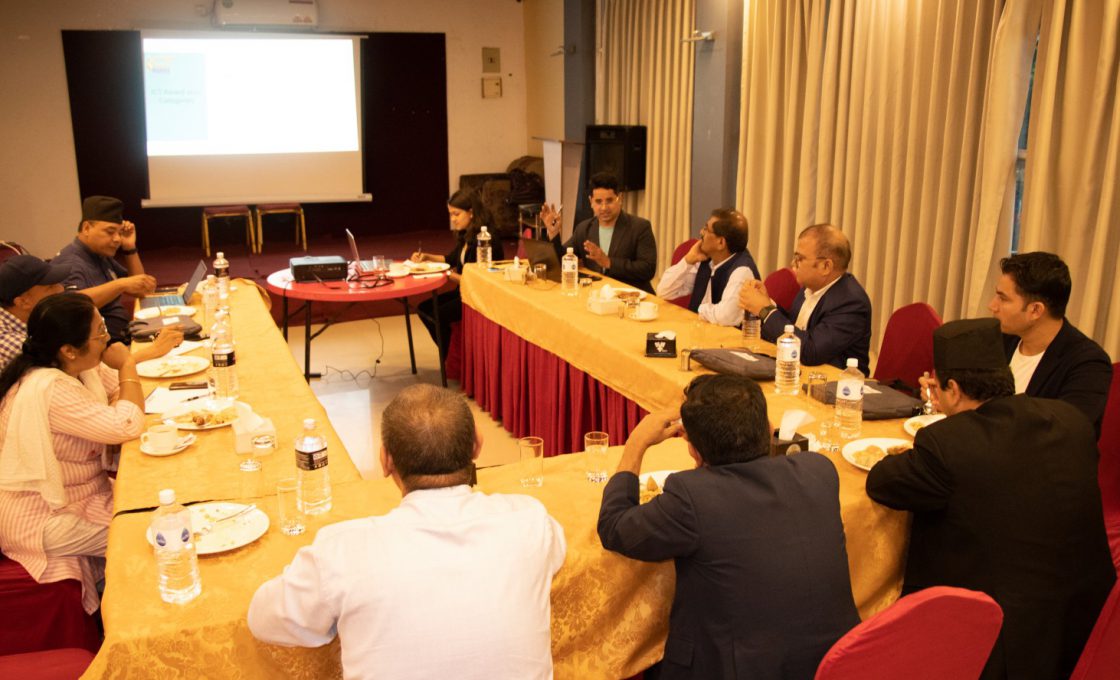 A special session called "Startup and Idea Fest" will be held in Kathmandu for over 40 startups that were chosen from every province and for dozens of startups that were chosen in the third phase of the awards.
Selection Process and Application for ICT Award 2022
The selection process will have more than five rounds. There are 12 expert jury committees and 13 special advisory committees conducting presentations, speed dates, public voting, and field visits for the top 5. According to the organiser, this year, there will be over 25 jury meetings.
Anyone, including competitors themselves, can register online to compete in the ICT Awards. To submit a nomination for the award, go to ictaward.org, choose the appropriate category, and complete the form.
Award winners will receive various services and facilities with special honours. The winners of the startup category will also get a concessional loan facility and an investment opportunity, according to the press release issued by the company.
READ NEXT: WorldLink is Upgrading Its FTTH Network with 10 Gbps XGS-PON Technology