In the last few years, the market for ride-hailing (also popularly known as ride-sharing) services has been skyrocketing in Nepal, particularly in the capital Kathmandu.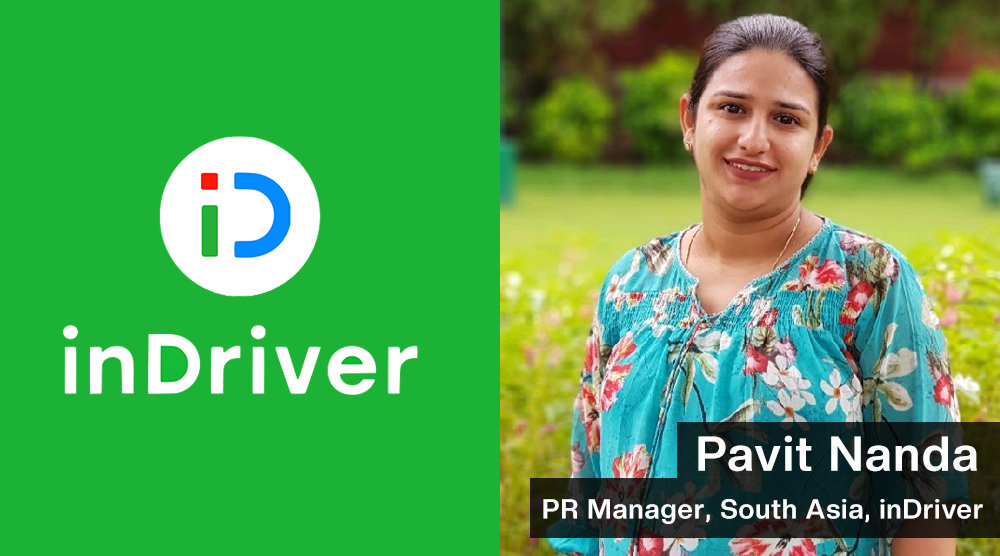 The fire in the rocket was ignited in 2017 with the introduction of the home-grown Tootle app, which sadly is now struggling to gain market share.
Using the ride-sharing service is fairly easy. Users just need to download the app on a smartphone, register using their mobile number, and then choose the destination. A rider will be on its way.
Currently, the majority of the market share in Nepal is acquired by Bangladeshi ride-hailing service provider Pathao. Pathao has become so popular in Kathmandu that people have started to use the word "Pathao" as a verb.
Many ride-hailing platforms have been launched in Nepal since then, including Gyre. But one ride-hailing app in particular is posing a greater threat to Pathao than any other. The ride-hailing company we are talking about is inDriver.
The way inDriver is operating in Nepal is quite interesting and sketchy. It does not have a physical office in Nepal and the company is not even officially registered yet in Nepal. Despite this, the number of inDriver riders and passengers is steadily increasing.
The South Asia PR Manager for inDriver, Pavit Nanda, visited Nepal last month. We used the opportunity to discuss inDriver's operations in Nepal and its future goals. Below is the transcript of the interview.
TL:

What is inDriver's reach on a worldwide scale? How is it unique from other ride-hailing apps?

inDriver is an international ride-hailing service company. we are present in above 645 cities across 45 countries. And we have around 130 million users using inDriver application across the globe.

We are quite different from the other ride-hailing applications because here, we give the power to the passengers and to the drivers to decide their fare.

So, for example, if a passenger wants to book a ride through inDriver, they have to put in their pick-up and drop location. And they suggest what fare they want to pay for a particular ride. That request goes to all the riders across, and if the rider finds that the amount is okay, they accept the ride.

If the riders want to negotiate on the cost, then they can share their fare. People can negotiate on the platform and fix up the ride. So, whatever amount both of them are mutually comfortable paying, they book the ride according to that.

Here, we do not automatically assign rides to any driver. Drivers know where the passengers want to go and how much they want to pay. That way, the cancellation rates will also be very less.
TL:

When did it begin its operations in Nepal officially and unofficially?
inDriver launched its operation in Nepal in April 2022. The service was available before as well, but it was basically in the testing period.
When we came to the Nepali market — to Kathmandu, we wanted to try our features, build up a userbase, and we were just testing the model and seeing if it was working properly and everything. Our team at the backend was recruiting drivers; the digital marketing team had been promoting the platform digitally.
We were just providing a platform for the drivers and passengers.
TL:
Is inDriver legally registered in Nepal?
We are not doing any business in Nepal. When we start doing business here, we will surely register our company under legal entities. We have not gone against the law and launched our services. For now, we have started the process of registration.
As I said, we are not doing any business as of now. We will start taking a commission from drivers very soon, but that commission will be very small. We will start doing business here soon, and we will obviously be growing to more cities in Nepal. We will then have a registered office and everything here. So, it will happen as we start doing business.
TL:
Are inDriver riders paying taxes in Nepal? Is inDriver verifying if riders are paying taxes or not?
As a Nepali citizen, riders have to pay taxes. As for the verification, the drivers are not our employees. So, we will not go and check their tax statements. We're an IT company, and drivers are also our customers; the passengers are also our customers.
We ensure that anybody who's using our services is safe. It is their responsibility to do that. And our responsibility is to make sure they are using the application safely, that their rides are affordable, and that they are doing a good job.
We provide our services, we expand to different cities, and we help generate more job opportunities for the drivers. So, they'll be paying more taxes.
TL:

How much investment has been done in Nepal? Since inDriver is not a Nepali entity, what's the plan for Foreign Direct Investment?
I cannot tell you the amount that has been invested. But yes, we are doing a lot of marketing activities and we are investing here, but I cannot share the amount.
TL: As you said, inDriver has a digital marketing team for Nepal. Are the team in Nepal?

No, everything is being done digitally. There is a team in India also, but it's done from different parts of the world.
TL:

How many riders does it have currently, including customers, rides per day, and market share?
We have around 130 million users globally. Country or city-wise, we do not segregate. We do not have any specific data for Nepal.
TL:

Does it have a physical office in Nepal? If not, how is it operating in the country?
No, we are working virtually. For example, for anything related to PR (public relations) activity, I am handling it from India. There are teams who are working virtually, and they are taking care of that.
We have a team in Nepal who takes care of the business development, driver verification, or connects with drivers if they have any concerns. So, there is a team who's working physically here, but majorly for all the other work, it's done virtually, like I'm handling it from India.
It's very common for all IT companies to work virtually for different countries.
TL:

When is inDriver planning to establish a physical office in Nepal?
As of now, we are only in Kathmandu and we've not started our business. We will be doing business very soon. As we grow, we will expand to new cities and will come up with an office.
TL:
 Who's leading the team in Nepal?
We don't have a Nepali person here as the country manager, but there is a country manager; there are people making sure that things run smoothly. That's how you can see people liking it and using it because things are being done smoothly.
Someone cannot simply come up to you and say, "This is a ride-hailing app." There is a whole full team working on different sectors.
There is a digital team who makes sure that everybody knows inDriver; there is a technology team who makes sure that everything is specifically for Nepal; there is a team who makes sure that all the maps and things are clear; there is a team like me who's making sure that the media knows and, through the media, the people will know about us. So, a full-fledged team is working only for Nepal, but it is virtually.
TL:

How many employees does inDriver have in Nepal?
We don't have that data. Sorry.
TL:

Riders currently don't have to pay commissions or any other charges to

inDriver

. So, what's the revenue plan for inDriver currently? And in the future, how much commission will the riders have to pay?

Revenue will be commission. We will be charging commission from the drivers, which will be comparatively very very low than what they have to give the other ride-hailing apps. Our commission will be somewhere below 10%.
TL:

When will inDriver start taking a commission?

It will start soon.
TL:

In the case of a dispute between riders and passengers, will inDriver be part of the dispute settlement?

Absolutely. Customers' safety is our priority, be it the drivers or the passengers. For example, if a driver has misbehaved or caused an issue, passengers can reach out to us through our customer support and we will surely be there to help and sort it out. The same goes for the riders.

On the other hand, road safety, following the traffic rules, and everything are the drivers' responsibility.
TL:

How is inDriver handling customer support?

We have very active 24/7 customer support. Users can reach out to us through email or the in-app feature. We also have a way where through the app they can reach the local police if they need any assistance.

If we receive any questions or issues from the users, we make sure they are solved at the earliest. Obviously, when we are running the application, and when people are using our platform, we have to make sure that they are safe on our platform. So, we do try and give our best to make sure that they are safe. So, our customer support is always very active.
TL:

In addition to email and the in-app feature, is there any plan for inDriver to launch call support as well?

As of now, I don't see any plans for that because globally it's done through email. As I said, it is available 24×7, so somebody or the other will reply.
TL:

There are other service verticals in other countries. When will those verticals be introduced in Nepal?

We have three verticals in Kathmandu already. We have ride-sharing, intercity, and courier services. Maybe over a period of time, we will launch other services also.
TL:

Where is the data of Nepali users stored? Is it in Nepal or is it stored outside Nepal?

The user data is not stored in Nepal, but it is absolutely safe. We have not misused it. We're not only in Nepal; we're running across 45 countries. The data is all safe. It is with the company only.
TL:

Does the company have insurance policies?

Here we are an IT company. The drivers and the passengers are not our employees. So, we just make sure that when they are using the application they are safe. We provide 24/7 customer support to provide their safety. But we don't provide insurance.