Hyundai Kona literally changed the game for the electric vehicles in Nepal. Interestingly, it was one of a kind electric vehicle. Why? Well, it offered the features of SUV along with the benefits of being fully electric. Perhaps, that's why Hyundai Kona became one of the best-selling electric SUVs in Nepal.
Seeing its e-SUV receive such a success, Laxmi International Pvt. Ltd., the authorized distributors of Hyundai in Nepal, has announced the launch of Hyundai Ioniq in Nepal. As for the pricing, 2020 Hyundai Ioniq price in Nepal is set at Rs. 55,96,000.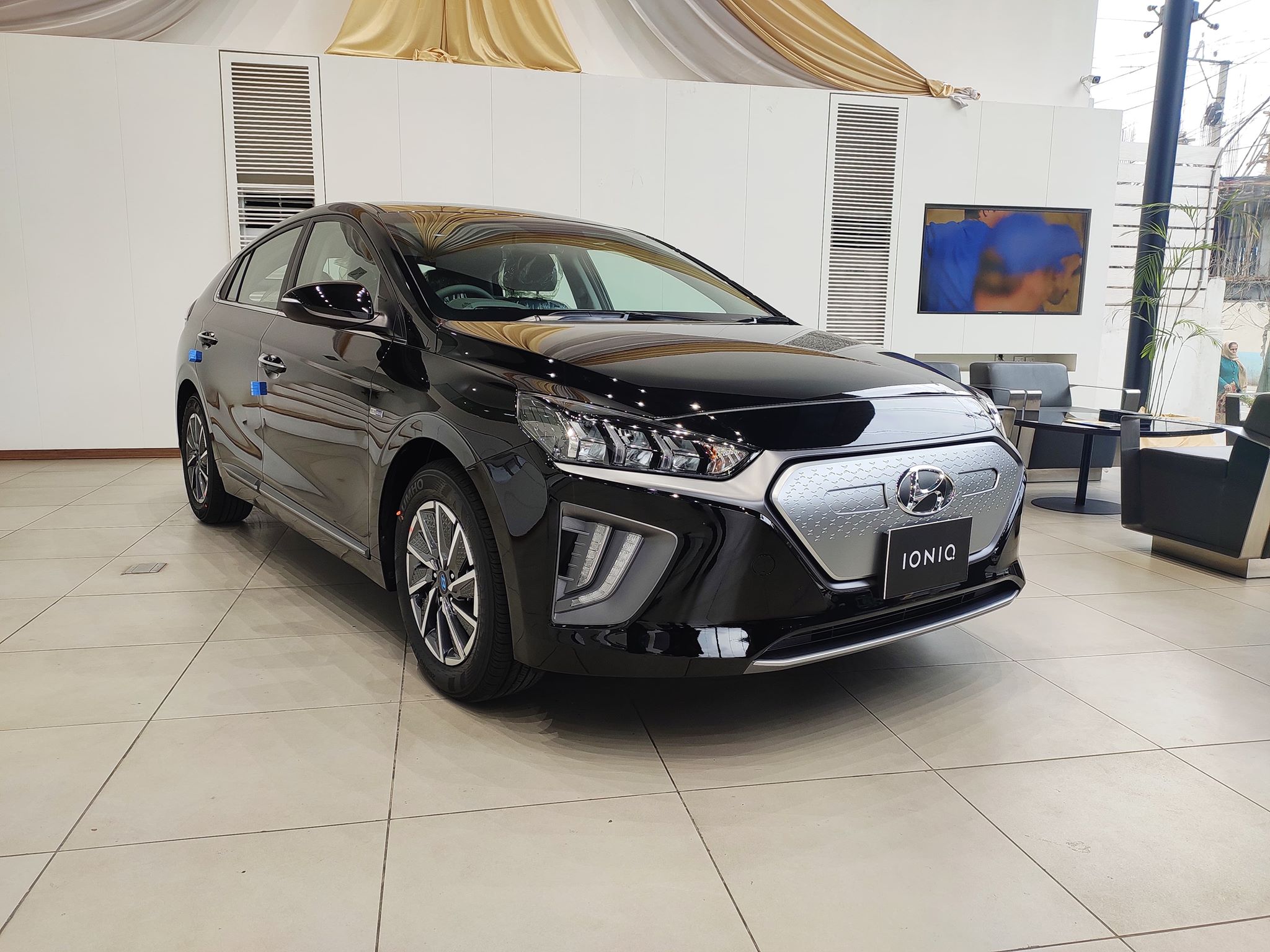 2020 Hyundai Ioniq: Overview
2020 Hyundai Ioniq is not a hybrid sedan, it is a fully-featured electric powered by a 28kWh Li-Ion battery. Moreover, Hyundai Ionic is equipped with a 38.3kWh electric motor. Furthermore, it can generate a max power of 134bhp with reported top-speed of 165kmph. Additionally, it comes with standard 8-10hrs charge time, with an excellent range of 311km.
Interestingly, Ioniq is Hyundai's first automobile built from the ground up to be specifically hybrid and electric.
This slideshow requires JavaScript.
2020 Hyundai Ioniq: Design & Features
Talking about the design, Hyundai has made some excellent choices in Ioniq.
Moving on to features, the Hyundai Ioniq comes with a 7-inch MID instrument cluster, with Apple CarPlay and Android Auto. Furthermore, the entire interior is maxed out with leather stitching and premium finishing. Additionally, it also includes heated seats, which is even rarer in premium SUVs like the Jeep Compass.
READ ALSO: TATA Altroz, A Unique Hatchback with Amazing Features, Launching in Nepal Soon
On a small note, you can see two port-like structure on the front grille of the Ioniq.
Well, that's not the charging port. Rather, it is an air-port that allows more air to cool the electric motor. Interestingly, the entire process is automatic!
Likewise, the Hyundai Ioniq comes with plenty of features.
You'll get seven airbags, blind-spot detection, autonomous braking, lane change assist, adaptive cruise control, and so much more.
However, that shouldn't be that surprising.
Well, what should be surprising? Honestly, Hyundai managed to pull off an attractive all-electric sedan, with premium features at a reasonable price! Yes, that is surprising!
2020 Hyundai Ioniq: Pre-Booking
Sadly, that's all the information we have on this.
Yes, Hyundai Ioniq is available in the nearest Hyundai showrooms. However, the company is yet to make an official announcement in Nepal.
Right now, Hyundai Ioniq is available for pre-booking! However, the delivery starts mid-March onwards.
We'll report more once things are official! Anyways, we have another piece of interesting news! According to the Hyundai representative, Hyundai cars & SUVs with BS6 are coming to Nepal!
Great! When? Maybe in two-three months!
Well, will Hyundai Creta BS6 launch in Nepal in the next two-three months?
No. We might not see the popular Hyundai Creta BS6 until next year! Honestly, we are still unclear on the reason behind this.
READ NEXT: MG's First Electric SUV, MG eZS EV, Officially Launched in Nepal: Priced at Rs. 50 Lakhs