Yamaha R15 needs no introduction! For most of us, it was our dream to ride someday. Derived from the legendary R1, R15 v1.0 introduced the fully-faired superbike to the masses. Despite being a mere 150cc engine, it seems as if it came straight out of the racing track.
Just a few days ago, Yamaha Nepal announced the launch of Yamaha R15 v3.0 with Dual-Channel ABS!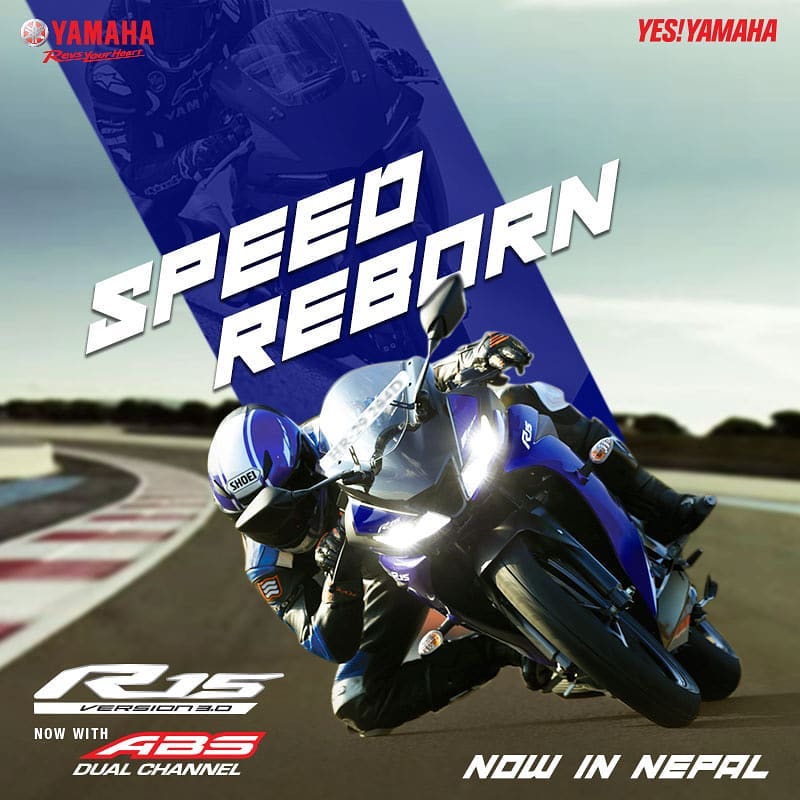 Why on earth am I getting excited over something like that?
Usually, bikes in the 150cc category get a Single-Channel ABS on the front wheel. Instead, Yamaha has decided to give that ABS update on both wheels! Obviously, this marks it as the first bike in the 150cc category to get a Dual-Channel ABS update.
But that's not the exciting part. Okay, are you ready? Despite getting that update, the 2019 Yamaha R15 v3.0 price in Nepal is just Rs. 4,69,900! I know, it is still a huge amount for any bike.
But give props to Yamaha, they managed to give R15 v3.0 a lifesaving update, all while remaining under Rs. 5 Lakhs price tag!
You can read anything and everything about the Yamaha R15 v3.0 in our previous article. So, be sure to check that out here!
Yamaha R15 v3.0 Key Specifications
Engine Displacement.: 155.1 cc
Maximum Power: 19.04 Bhp @ 10000rpm
Maximum Torque: 14.7 NM @ 8500rpm
Mileage: 40-45 kmpl
Transmission: 6-Speed
Ground Clearance: 170mm
Braking: Dual Disc with Dual-Channel ABS
Wheels Type: Alloy wheels
Fuel Tank: 11 liters
Tires: 100/80-17M/C 52P (Front) and 140/70-17M/C 66H (Rear)
Kerb Weight: 139kg
Yamaha R15 v3.0 ABS Price in Nepal:

Rs. 4,69,900
Should You Buy 2019 Yamaha R15 v3.0 ABS in Nepal?
This bike looks visually pleasing in comparison to other bikes in the segment. This time around, Yamaha got most of the things right. You get a fantastic design, LED lights everywhere, comfortable pillion seat, and the performance—all of which are top notch!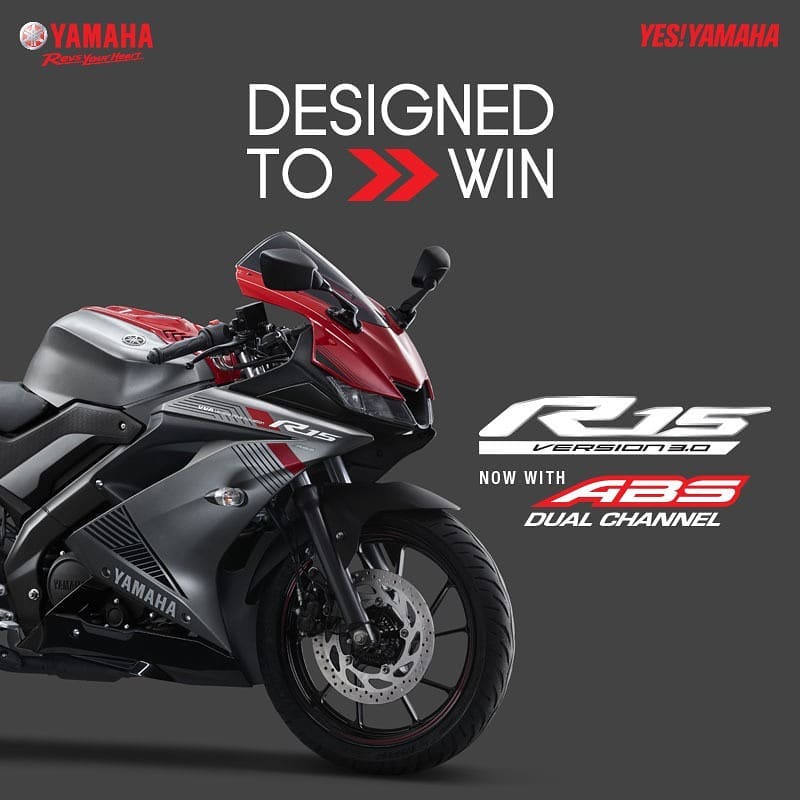 What could make this offer more enticing? Of course, Dual-Channel ABS!
So, if you were wondering if it is really a value for money or if you should seriously consider buying it. I'd say, YES! Despite the high asking price, you get a reliable brand with awesome performance, excellent build quality, and let's not forget the Dual Channel ABS!