Xiaomi has just dropped a huge tease that hints at the launch of new smartphones, headphones, and other accessories. On their Facebook page, Mi Nepal posted a picture of number 7 which hints at a total of 7 product launches.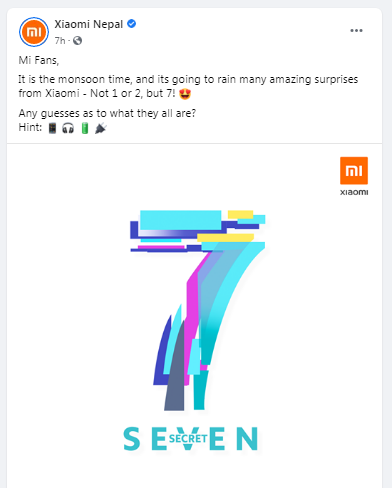 Mi Nepal hasn't provided any further details but we think, we know some of the products that will launch.
Xiaomi's 7 Surprises: What We Expect!
Xiaomi recently launched Redmi Note 9 series in Nepal but Redmi Note 9 Pro Max hasn't made it to Nepal yet. So, we think that Redmi Note 9 Pro Max is one of the products that will be launched among 7 surprise products.
It is one of the most demanded products among MI fans. It's the true successor to the Redmi Note 8 Pro which comes with almost the same features as the Redmi Note 9 Pro. However, there are some upgrades like 64MP main camera, 32MP front camera, and 33W fast charging.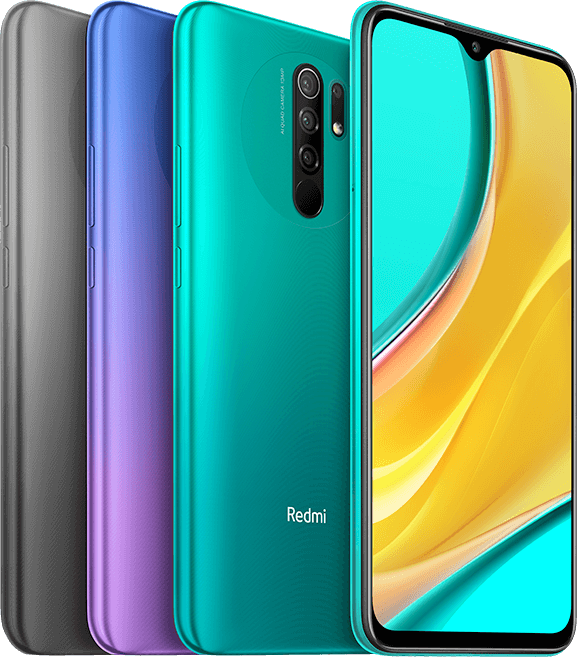 Another phone that could be one of the surprises is the Redmi 9. Redmi 9 is supposed to launch on August 4 in India. So, it's likely that Redmi 9 will head to Nepal.
ALSO READ: Mi Router 4C with Four Antennae Launched in Nepal – Priced at Rs. 2,399
Redmi 9 is updated to the Redmi 8 which uses a much more powerful Helio G80 chipset, gets an upgrade to the FHD screen, and Quad camera setup. All together it looks like a good upgrade to the Redmi 8.
Mi Nepal's tease also mentions an earphone and we think it's Mi True Wireless Earphones 2.
ALSO READ: Xiaomi Mobiles Price in Nepal: Features and Specs
Right now Mi True Wireless Earbuds is already available in Nepal for Rs. 4,799. The Mi TWS 2 looks much like Apple"s AirPods. It supports LHDC Hi-Res codec, environmental noise cancellation for calls, and runs on Bluetooth V5.
Then some of the other products that will launch are power banks and fast chargers.
Specifically, the surprise 7 might include Mi 27W SonicCharge fast charger. This will be useful for phones that support Quick Charge 4.0. This charger has a power output of 5V/3A, 9V/3A, and 12V/2.25A. According to the company, the charger comes with automatic temperature control that protects it from overheating.
So, these are some of the products that could be launching as Xiaomi's Suprise 7 products in Nepal. I'm looking forward to Redmi 9 and Redmi Note 9 Pro Max. Also, the MI TWS 2 looks impressive.
Let's see which products will launch and when will they launch. Mi Nepal mentions that the products will rain this monsoon. And, its already monsoon. So, we think it will launch pretty soon.
What products do you think Xiaomi will launch? And, which products are you most excited about?