Xiaomi launches lots of smartphones and most of them are the best for the price. Right now, they provide you the most value smartphone for any price segment. To be fair, there are only a handful of smartphones that can really compete with Xiaomi's offering.
In Nepal, their K-series and Redmi series are untouchable. With this, they have dominated the budget and mid-range market. Redmi Note 8 Pro is the recent addition to their Redmi lineup and we know that it's the best phone for the price. But, is everything great or are there any disappointments? Let's find out.
Design
On a first glance, Redmi Note 8 Pro looks like a premium handset, it doesn't feel like an affordable mid-ranger at all. The glass back design on the Redmi Note 8 Pro certainly gives it a more premium look. The glass back has a glossy finish and gives off pink shades when light strikes it at different angles. Well, the glass back is slippery but the sides are curved which adds to better grip. As for protection, it uses Gorilla Glass 5 on the front and back.
One of the exciting features of the Redmi Note 8 Pro rests on the back; a quad camera setup. Below the camera module, there's a fingerprint sensor. The whole camera module has a sizeable bump and it does wobble quite a bit when placed on a flat surface.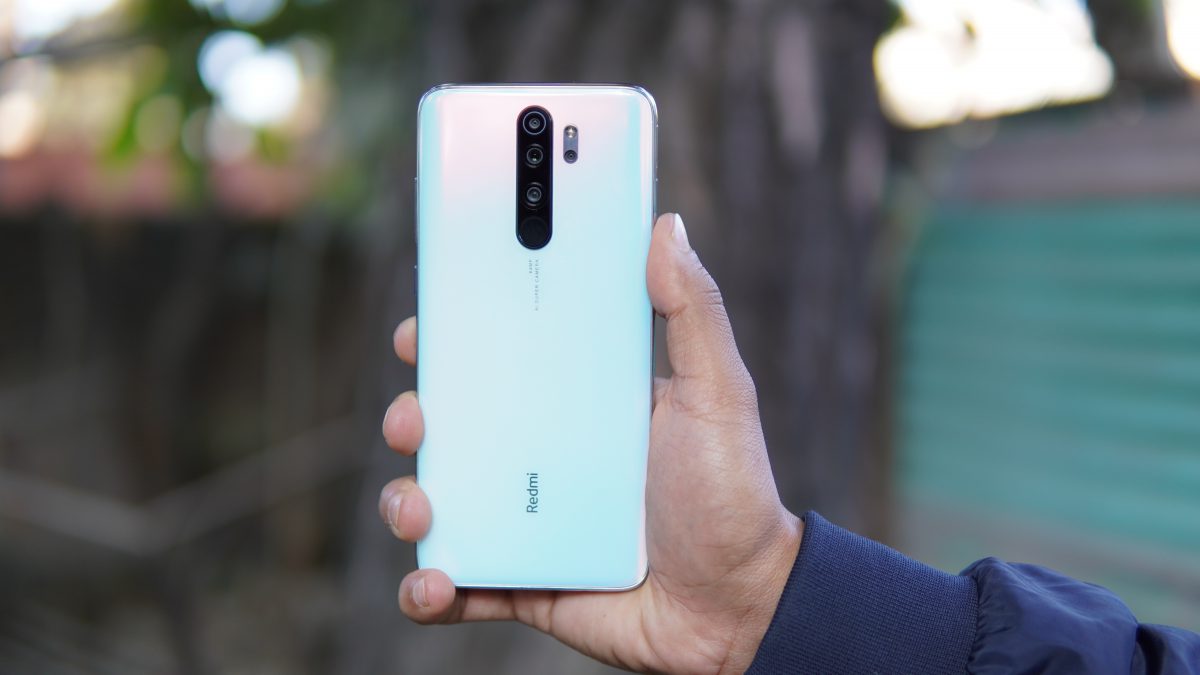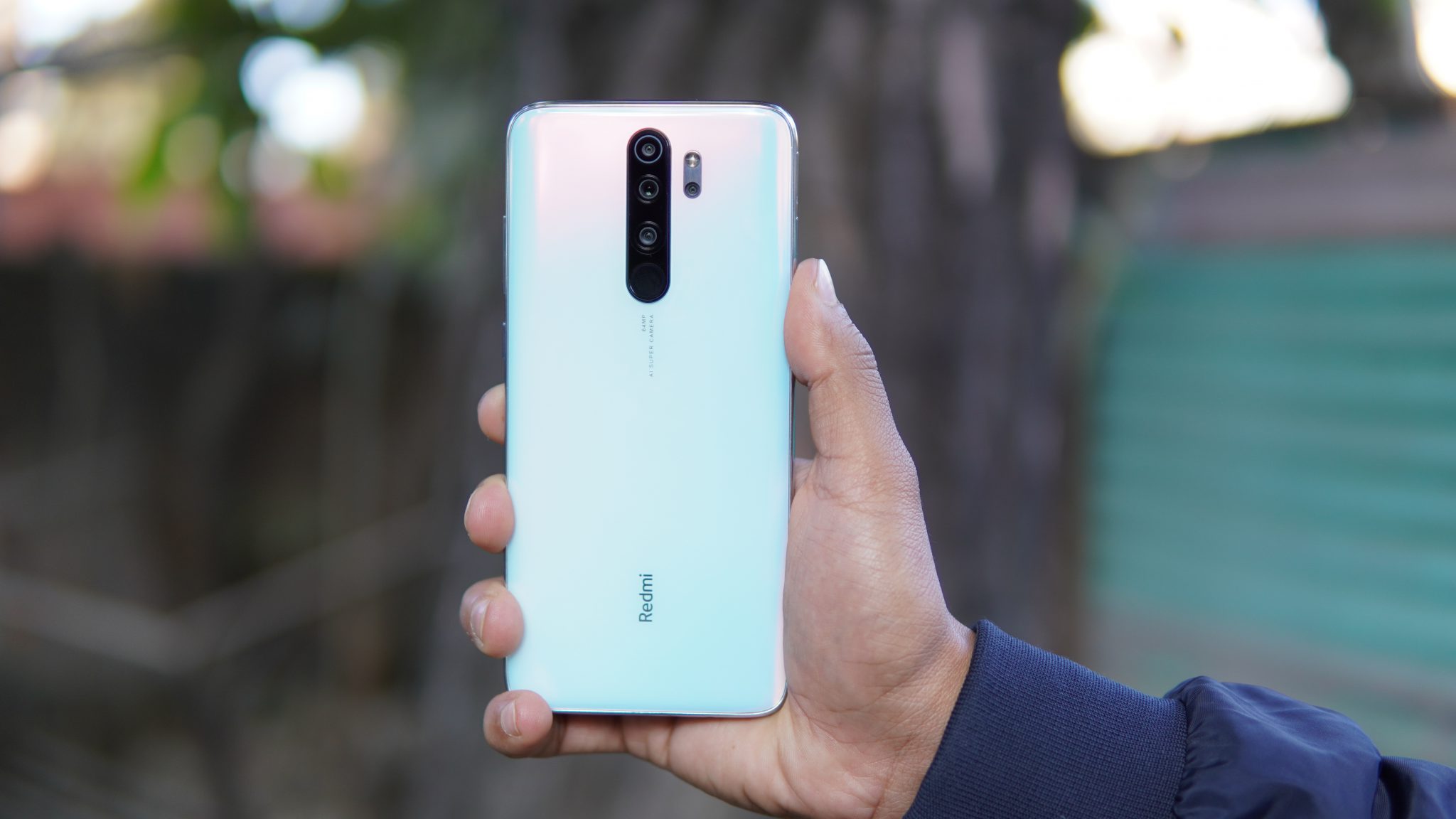 The glass sandwich is held by a plastic frame that does a fine job of imitating a steel frame look. On the left, there are two slots: one for a single sim card and the other for a sim card and a micro sd. Volume and power buttons reside on the right side. The buttons feel clicky and rigid.
Moving on to the bottom, there's a headphone jack, a USB type C port, and a single bottom-firing speaker. Likewise, there's an IR blaster and mic on the top.
Hardware & Performance
Redmi Note 8 Pro surprised many with its performance and it sure surprised us as well. The Helio G90T chipset is astonishing in terms of raw performance. Combined with 6GB or 8GB of RAM, the Redmi Note 8 Pro is a performance king for its segment.
Measly tasks like browsing, app opening, app switch, and even multitasking is a breeze. There are no hiccups. Talking about games, they are not a problem either. Games like PUBG Mobile, COD Mobile, and Asphalt 9 run on the highest settings without any lags or hiccups. It's a joy to play games on the Redmi Note 8 Pro.
Now, it definitely gets slightly warm but it's normal and doesn't require any attention.
Camera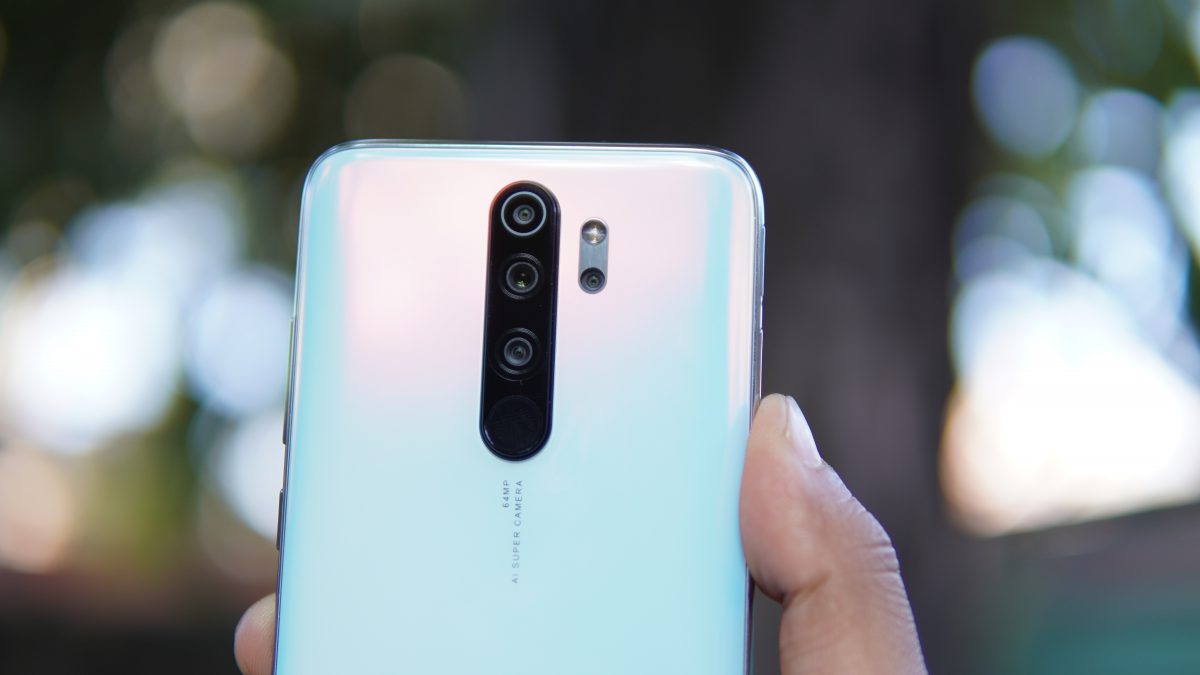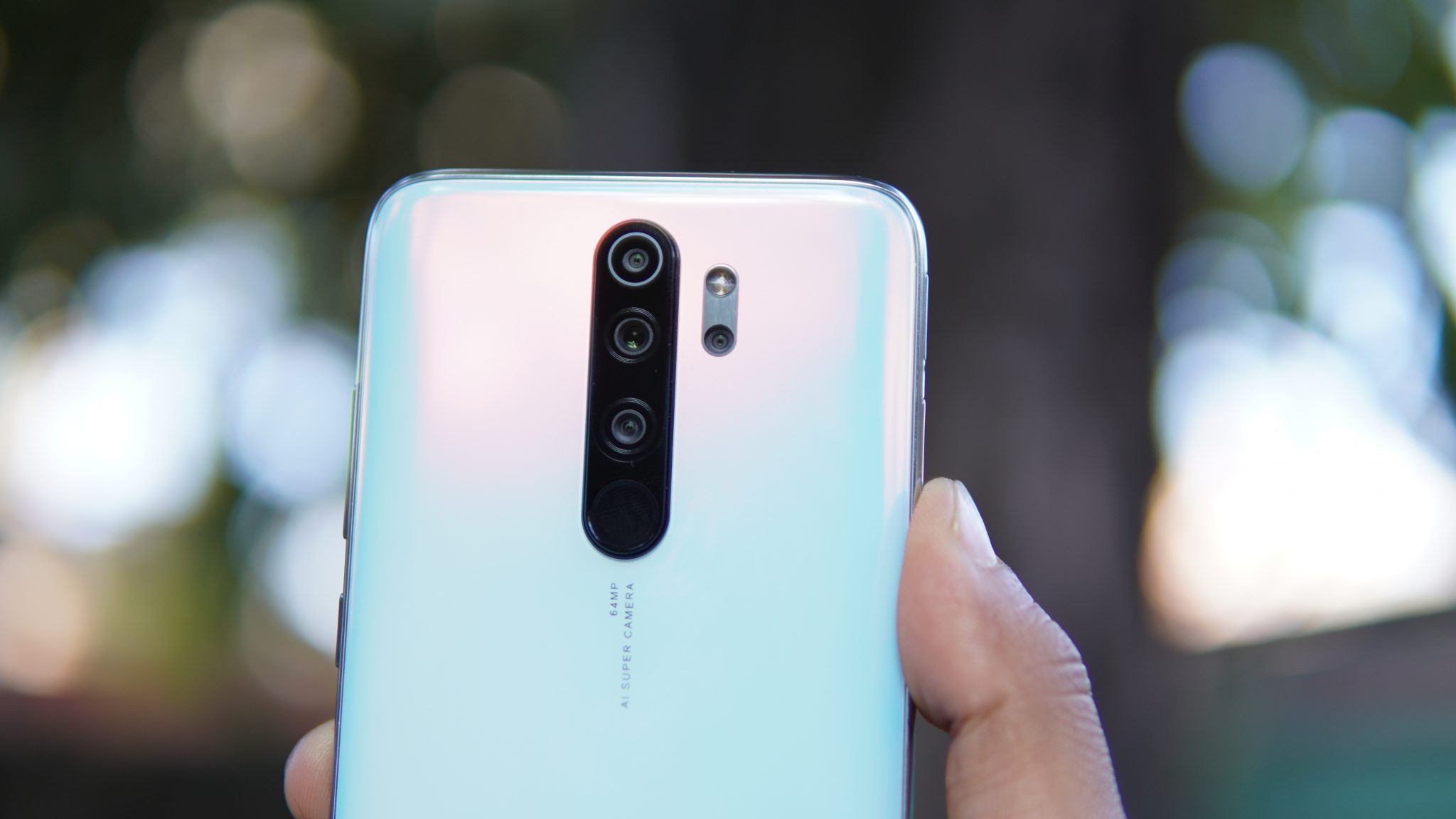 Redmi Note 8 Pro uses 4 sensors but the headline feature is it's 64MP main sensor.
Normally, the main sensor uses pixel binning to capture 16MP photos. And, the general daylight photos are quite good with good details and clarity. Colors can feel slightly saturated but it is natural most of the time. Dynamic range is quite wide and the HDR does a good job with highlights.
Moving indoors does degrade the photo quality slightly as noise reduction reduces the detail and the image looks slightly more processed.
However, you can use the 64MP option for these kinds of situations which captures more detail and looks more natural.
Low-light images are decent. The details are quite nice and the colors are good as well. Using night mode gives you improved clarity as it increases sharpness and details.
This slideshow requires JavaScript.
The 8MP ultrawide angle camera of the Redmi Note 8 Pro is not as impressive as the main sensor. It lacks detail and it is not consistent with the main sensor, the colors feel toned down and flat. But, the overall quality is quite good for its price tag.
The macro sensor lets you capture objects up-close and it's very useful. But, the 2MP Macro sensor of the Redmi Note 8 Pro doesn't capture many details. Thus, it's handy to have the macro lens but it is nowhere near the capability of the main sensor.
The 20MP front camera on the Redmi Note 8 Pro is quite impressive. The photos look sharp with a good amount of details. And, the HDR also does a fine job of controlling highlights. The portrait mode also does a good job with edge detection. The results are sharp and look quite good.
This slideshow requires JavaScript.
Redmi Note 8 Pro cap capture video at 4k 30fps, 1080p 30fps/60fps. As expected the 4k videos are sharp with a good amount of details. However, the video is quite shaky.
Dropping to 1080p reduces the quality and we can notice noise even in daylight. The footage is not as sharp but the stabilization is better.
You can capture videos with the Ultrawide angle camera as well. While the video doesn't look sharp and detailed, the stabilization is great as expected.
Display
Redmi Note 8 Pro gets a 6.53 inches Full HD+ IPS LCD panel with a screen resolution of 1080*2340.
Even though it's an IPS panel the display quality is really good. The colors are vibrant and saturated. The brightness is also quite good at 500 nits of max brightness. I didn't have any problem using it under direct sunlight.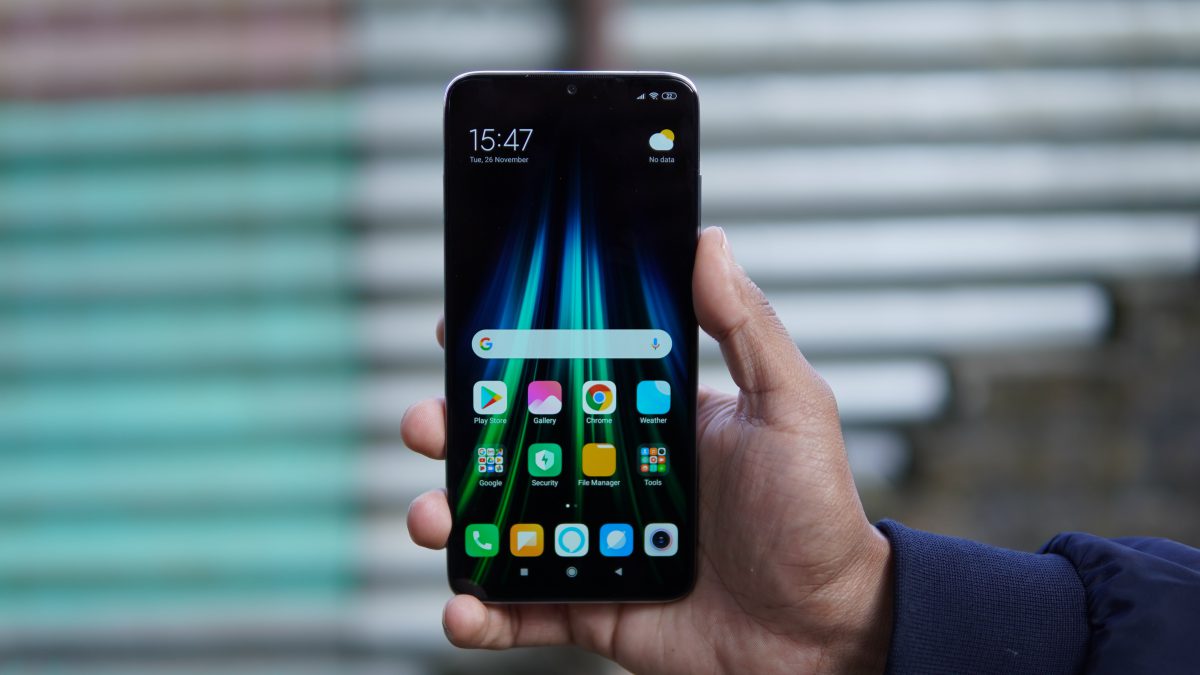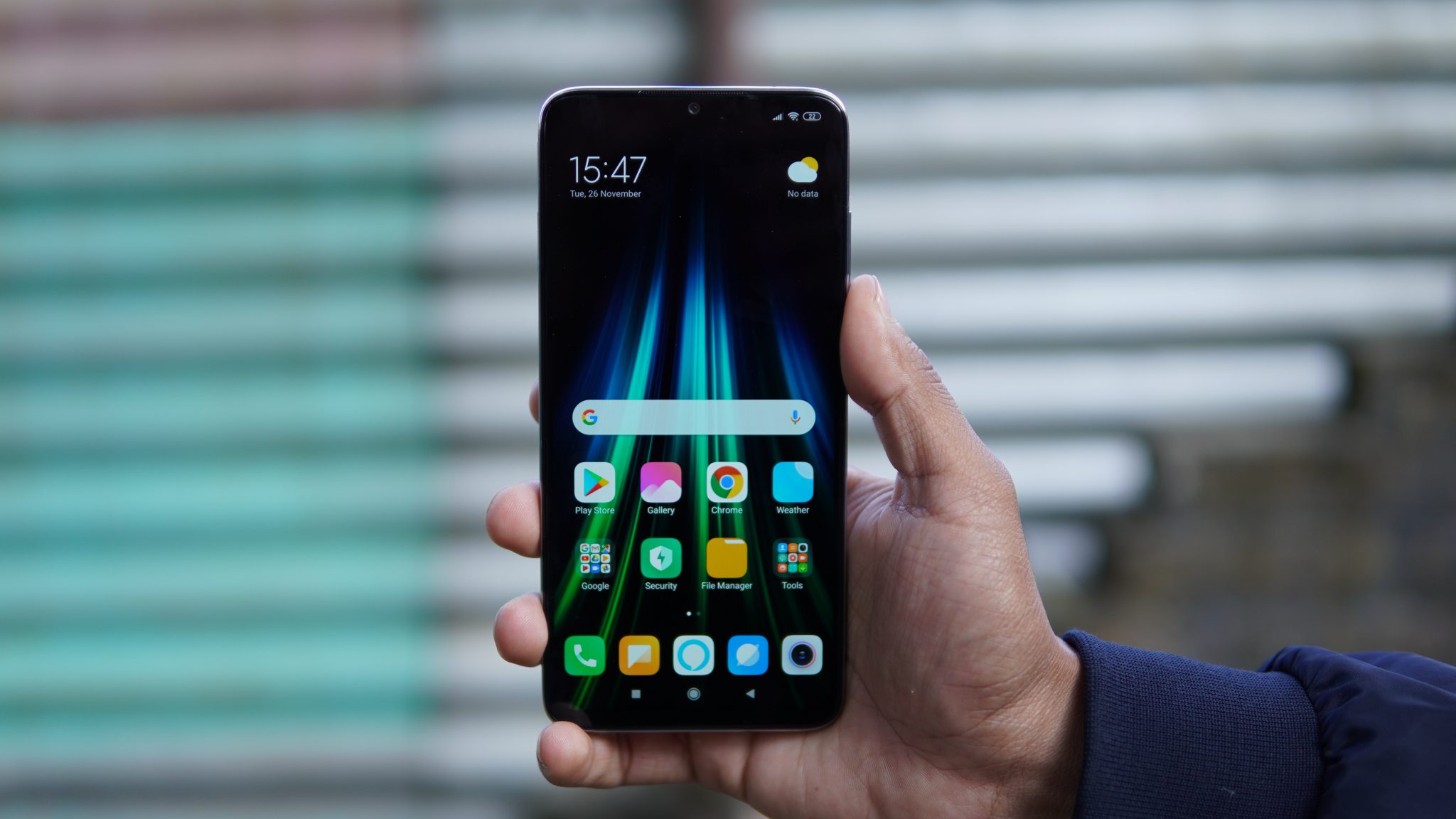 If you are coming from a phone with AMOLED panel then you might have to adjust but it's a fine IPS panel.
Battery
Redmi Note 8 is powered by a massive 4500 mAh battery. On average usage, the phone will last for more than a day with an average screen on time of 6 hours. On days where I would use 2+ hours of cellular data, I was getting around 4 hours of screen on time and during minimum usage, I would get around 8 hours of screen on time. So, the battery life of the Redmi Note 8 Pro is quite good.
Redmi Note 8 Pro comes with an 18W Fast Charger in the box which takes 1 hour to charge from 0 to 65% and takes around 2 hours to charge it to full. It's not impressive but it is adequate.
Speaker
Redmi Note 8 Pro has a single bottom-firing speaker which is loud enough and has good clarity. It sounds good even in max volumes, but it could have been perfect if it was slightly louder.
Software
It's a bummer that Redmi Note 8 Pro has not got the MIUI 11 update in Nepal till now. It runs on Android 9 Pie MIUI 10 as of writing this review. There would have been lots to talk about if it were to come with MIUI 11.
Though, some of my favorite features include night mode, double-tap to wake and raise to wake. Google's digital well-being is also available which is useful is you want to control your phone usage time.
There are usual pre-installed apps from Xiaomi which are useful and interestingly it also comes with Alexa but I never used it.
Biometrics
Redmi Note 8 Pro's fingerprint sensor is fast, one of the fastest fingerprint sensors I've used till now. It's reliable as well and I didn't find any reason to use the facial unlock feature of the Redmi Note 8 Pro. The Face unlock is fast as well, like really fast. It works perfectly in good lighting situations but it's not as secured as the fingerprint sensor.
Conclusion
Redmi Note 8 Pro starts at Rs. 26,999 and it is impressive in all-front. Whether it's design, performance, camera, and battery. It's one of the best performing phones and for the price, you can't find a better one.
Among the quad camera's, the main sensor is really good and puts the other three sensors to shame. I mean the ultrawide angle camera and macro sensor are decent for the price but compared to the main sensor, they look weak.
Redmi Note 8 Pro churns out plenty of performance and looks good while doing so. You cannot find a better phone which does everything well. If you'd like to have a better ultra-wide-angle camera then there are other options but you'd have to sacrifice a lot for it. And, it won't make sense.
So, if you're thinking of getting a phone at around 25k-30k, Redmi Note 8 Pro is the best option without any doubt.