Searching and booking a place to play sports has always been done mostly offline in Nepal. If you need to look for a futsal court, badminton court, swimming pool, or any other venue for such activities, you need to manually search for that place and go there.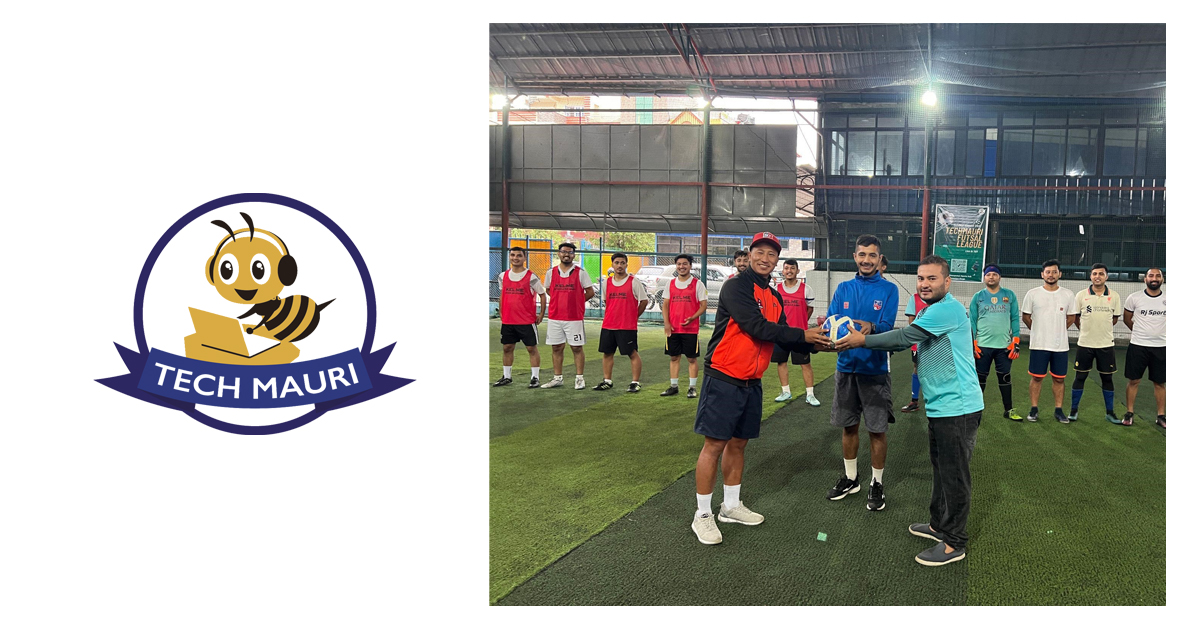 To make that process easier, a team at Techmauri, an IT startup, has come up with a "Techmauri Booking App." The app shows different nearby places based on your selected sports type and lets you book and pay, all through the app digitally.
"The main aim of Techmauri is to use digital technology to solve these types of issues in Nepal," said Suman Thapa, CEO of Techmauri.
In addition to providing a sports booking platform, the company also offers real-time, international-standard fixtures, results, tables, and stats of your futsal tournament on its site.
If you are a part of a futsal league or if your organisation is hosting a futsal league, you and all the other audience members will be able to get live streaming and real-time updates of the tournament via Techmauri's platform.
If any organisation is hosting a tournament, after registration, the organiser can use and customise Techmauri's system and upload their own data. That way, the system can show stats and data unique to your tournament.
ALSO READ: CG Net Finally Launches Its IPTV + Internet Service, Introduces CGNET Jodi and CG Grand Jodi
Currently, Techmauri's own futsal league is going on, where eight teams have participated. National Assistant Coach Bishnu Gurung and his team also joined the game.
The data of that league, including details of clubs, players, results, tables, fixtures, top scorers, top assists, and scores, are all being updated on the site in real time.
This is the first futsal league in Nepal to implement a real-time data update of the entire tournament on the website.
Thapa said, "Not a single issue or bug was encountered during the live update of the match. The feedback from all the players and managers was also positive. This has boosted our confidence even more because it shows that the system is working perfectly."
The booking and sports management services are currently on test. The company is planning to launch the app to the public after Dashain. Initially, it will be offered in the Kathmandu valley only. Techmauri stated that it would initially extend its service throughout the valley before moving on to Pokhara as the next target.
The app is simple to use and there is no cost to the users of the app.
Founded on May 30, 2022, Techmauri is a Nepali IT startup based in Kathmandu. It provides a range of IT services, including database, development, graphics, and cloud solutions. Currently, the company is more focused on its in-house projects, two of which are the Techmauri Booking App and Sports Management System.
The startup presently has a total of six employees. The key people of the company Techmauri are Suman Thapa, CEO; Pradeep Adhikari, CTO; and Utsuk Niraula, COO.
READ NEXT: Nepal Telecom to Launch eSIM, a Digital SIM Card, in Nepal Soon