Samsung introduced its first truly wireless earbuds around four years ago. But the first two generations didn't manage to make headlines. Tell me, do you know anything about either of those models? Well, I guess not. But last year's Samsung Buds managed to create quite a ruckus.
They weren't perfect and they did have quite some rooms for improvement. Building on those deformities, Samsung has brought forth a new iteration to the market dubbed under Samsung Buds+.
Samsung Buds + were launched in Nepal a couple of weeks ago for a marked price of Rs 17,000. And after a long wait, the Buds+ have finally arrived here at our hands. The Buds+ have been here with me for the past few days and right now I think I am ready to share my first experience on the Earbuds. So, let's get on with it.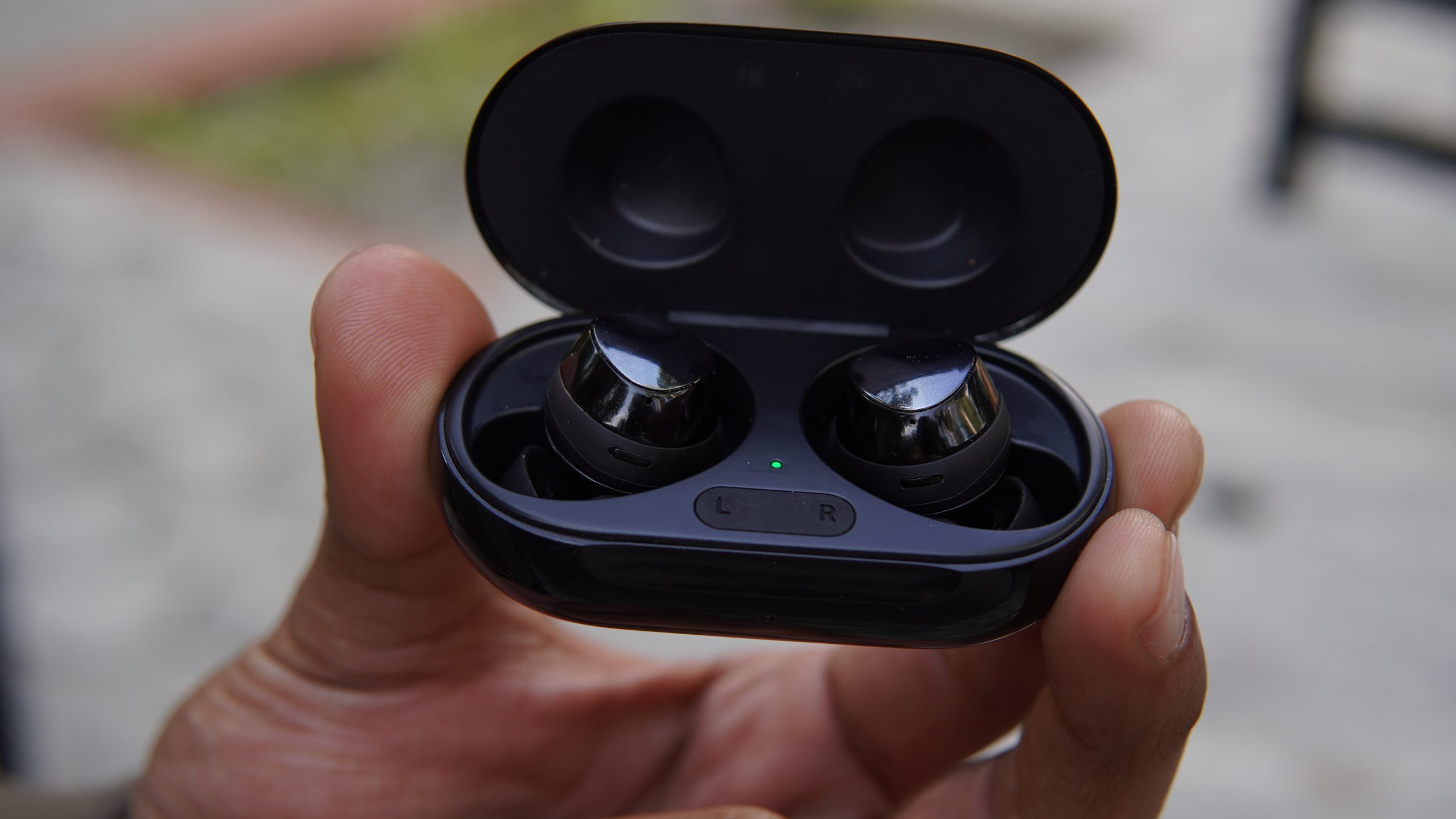 Form Factor: No Changes at all
Alright, so starting off with form factor; the Buds+ inside the signature pill shaped chassis as before. The exterior is a bit polished and glossy but the downside to the glossy finish is that it's a little smudgy. The glossy finish, in particular feels really nice on the cosmic black color model that we have with us.
Inside of the capsule, you get the regular cavity where the buds rest. In the cavity itself, is the charging contacts. The buds are attracted by a magnetic force inside the cavity so they don't fall that easily from the case.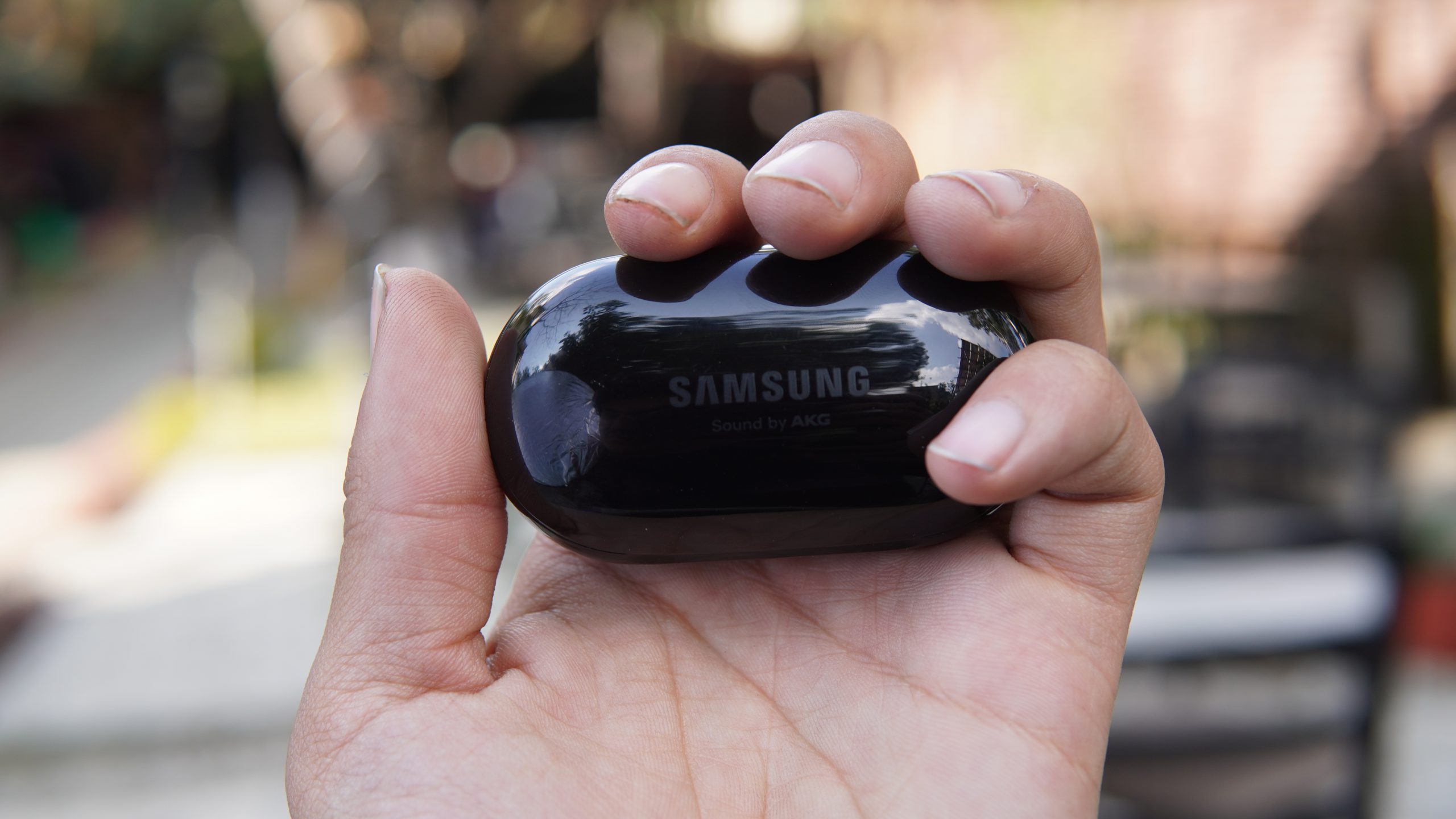 Speaking of the buds, the shape and structure of the earbuds are a lot similar in form factor to their predecessor. The silicone ear tips surrounded by wing tips provide for a perfect fit. The fit was absolute for me cause even when running, the buds managed to stay intact and it was pretty hard to jiggle them off. There's no noise-cancelling with the buds+, still the decent seal combination holds in isolating you from the outside chatter.
Each tip comes with a touch sensitive control pads that offer a couple of useful functionalities. Why don't I compile a list for that?
Single Tap – pause/play
Double Tap– Answer a call / Skip to the Next Track
Triple Tap– Go the Previous Track
Hold– To launch Spotify or Assistant
The panel however is a little bit more sensitive than I'd expected. I did manage to interfere with the whole controls when taking the buds out of my ear. One last thing to note about the whole exterior is that the buds come with an IPX2 splash-resistance meaning that they will just be able to withstand sweat or light splashes of water.
Battery and Charging: Oh mama!
These bad boys are truly amazing when it comes to battery backup. Samsung said that each bud would last 11 hours of music streaming on a single go. Do note that this does not involve case charging at all. And well to that claim, I raise a toast. The buds are monsters when battery is taken into account. I've had the buds in my ears for a continuous 4-hour streak and even then, it had a 70 % reserve left in it.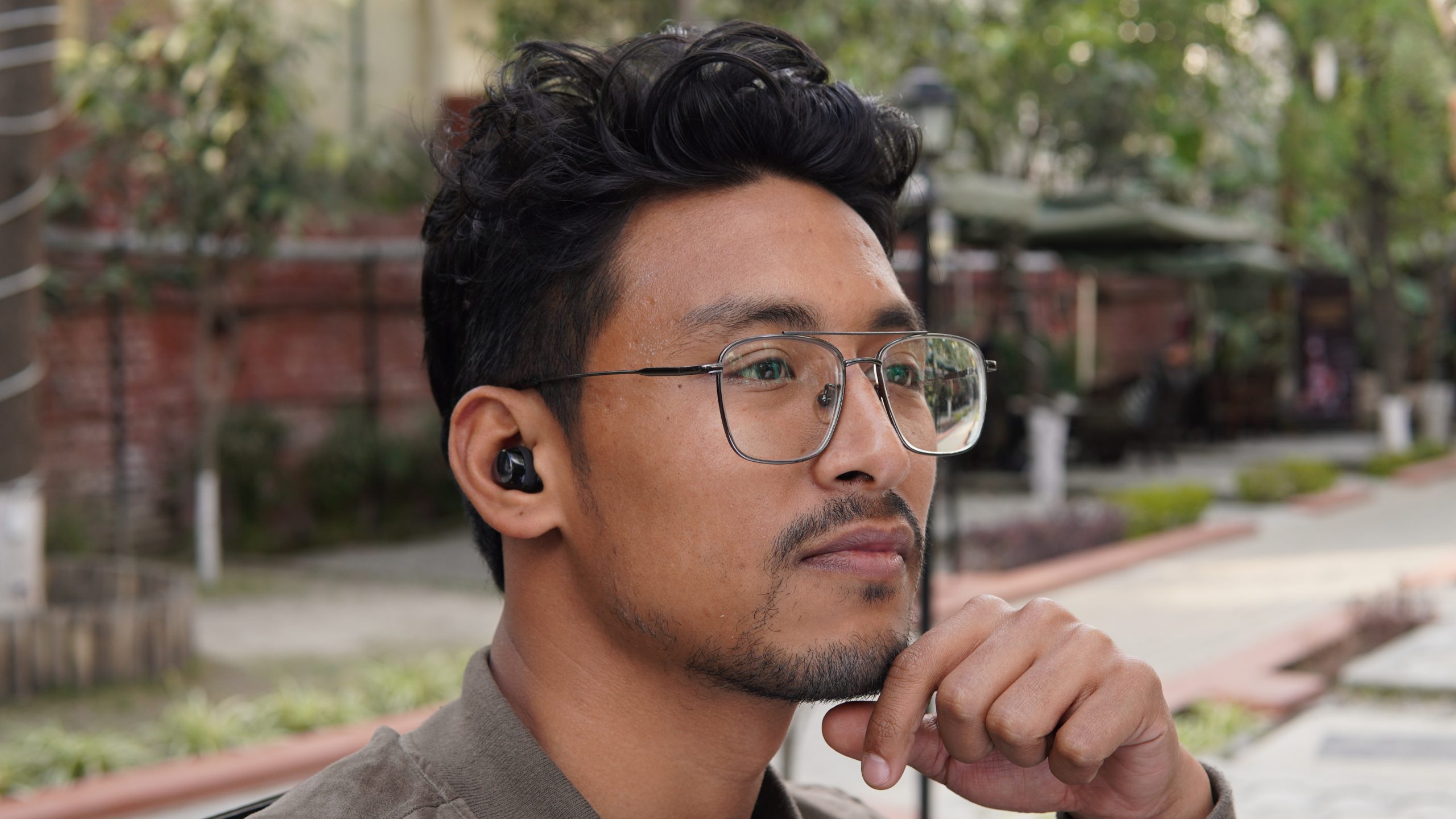 When the capsule encasing is brought into the equation, the battery boosts to its exact double; a tremendous 22-hour backup! What's even more refreshing is that, with just 3 minutes of charge you get a full hour of playback. You can go on a music marathon; come back put it in for 3 minutes and then again go for a run in the park.
Oh, by the way each bud envelopes 58mAh capacity with the case envelopes a 252mAh capacity in it. For charging, there's a Type-C port available which takes around an hour to charge fully. There's also support for Qi wireless charging and power share as it did with the predecessor.
Connectivity: Fluid but biased.
For connectivity, you get the usual Bluetooth 5.0 which is pretty decent. If you own a Samsung phone, the buds are pretty easy to connect. Just turn on the Bluetooth and a notification pops up asking you for pairing. The notifications are quite neat as they show animations of the buds when pairing. Moreover, details on the battery life of each bud and capsule case is shown too.
That notification is limited to Samsung phones only though. For outsiders, it's the plain old settings format. The connectivity however, is not just limited to Androids; IOS (IOS 10 or higher) is supported as well. The buds can be connected to two phones at a time; but that too is limited to just Samsung phones. So, I guess you get the biased impression on the device.
A lot of the magic happens in the Samsung wearable app though. Basically, all the tweaks and reworks on the buds can be done from here. There's an equalizer that you can tweak to match your setting; which is handy. There are six gears to tune your buds into: normal, bass boost, soft, dynamic, clear and treble boost.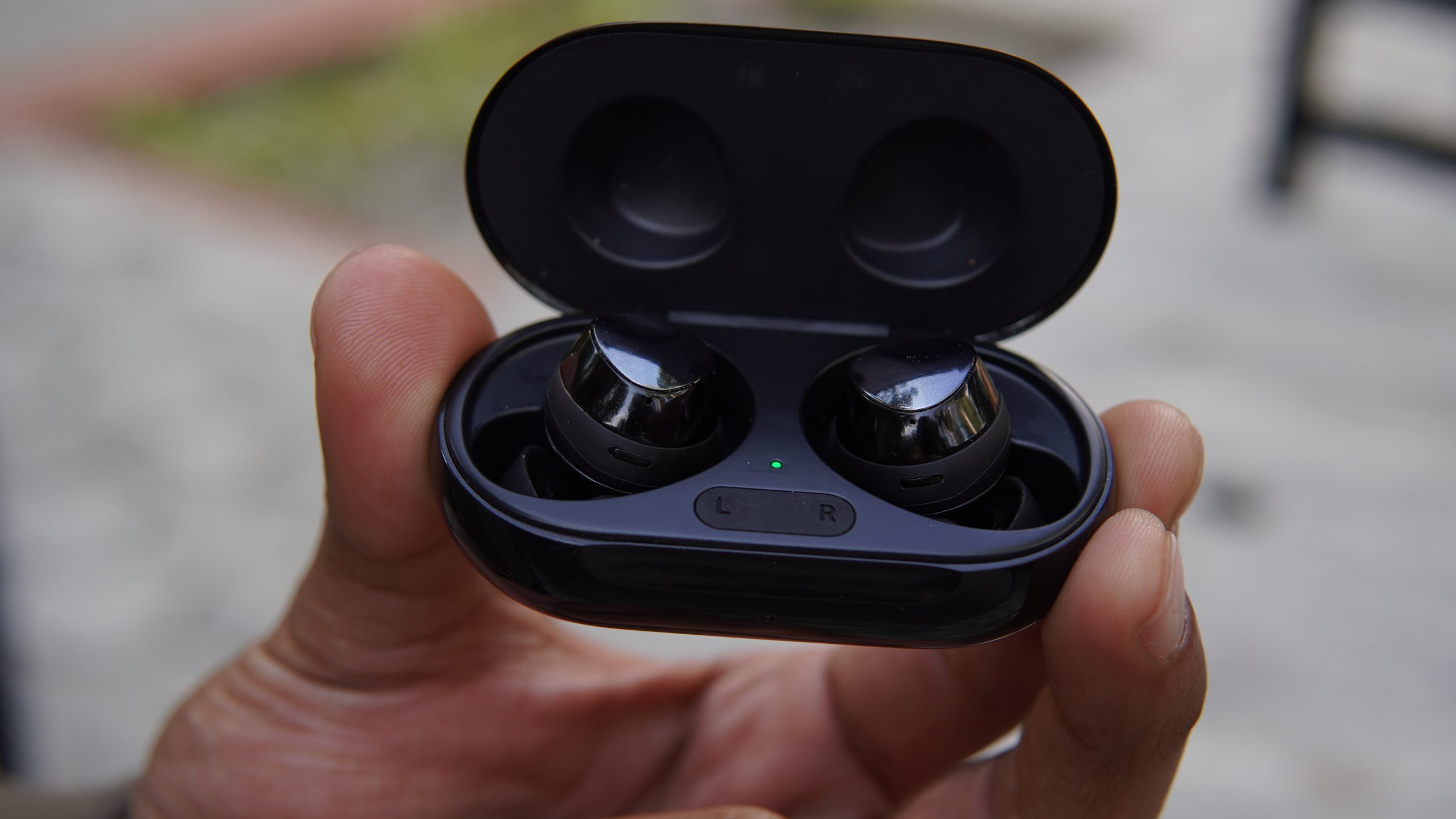 The app shows the remaining power for each bud, plus the battery life left in the case. It drops from green (100 per cent) through to yellow (around 60 per cent left) to red (less than 30 per cent). Just like the AirPods, there's a find my phone feature that can be used to track your bud if you misplace them in your sofa or bed.
A handy feature that I found missing from the buds, is the ability to pause automatically every time you remove an earbud. It's not necessary but it surely would've been appreciated.
Sound: Bass is Justifiably Improved.
Ok, moving on to the most important part, how decent is the sound quality on the Buds+? Well, there's been decent reworks to audio department. Each bud comes with a new engineering factor, the tweeter and woofer setup for highs and lows. And well, the audio is good but it's not exceptional.
There's an open and expansive sound with decent sense of scale. The clarity is pretty good and the mids have been improved significantly too. One thing that's notably improved, is the bass. The dual driver setup truly brings improvement to the bass. They're clearer and more noticeable when you play the right track.
Even though the buds don't have Active Noise Cancellation, they hold up pretty well when you have the correct fit. I hardly had any noises reaching to my ears thanks to the closed arrangements of the buds. The ambient filters present in here are quite useful for announcement scenarios. This allows important announcements to filter in which comes in handy when you're in airports or terminals.
The call quality has been significantly improved as well. In the previous model, there was a lot of distortion and muffling when calling but that's gone to most extent now. There're dedicated mics for phone calls in noisy places which is a relief.
In summary, I'd say the buds are pretty darn good.
So, after having used the earbuds for quite some time, I'd say it's pretty darn good! They're a justifiable upgrade to last year's Samsung's take on the wireless earphones. In a way, they've addressed all the important aspects that the original Samsung Buds underperformed in.
All in all, the Buds+ boasts better battery, a sturdy build and are comfortable to wear. But even though the features have improved a lot as compared to their forebearer, there are still rooms for improvement. The Audio even though great, still does not entirely hit that mark. There are other competitors that have moved up a notch in terms of audio and functionality. An improvement in that direction would surely have made the buds+ a perfect fit for me.
Well, that's all I have to say in this first impressions of the Buds+.
What are your thoughts on these new wireless earbuds from Samsung? Do let us know in the comments down below.