Neema Academy, an e-learning platform in Nepal run by Neema Education Foundation, is organising an event to celebrate Digital Learning Day on February 22, 2022.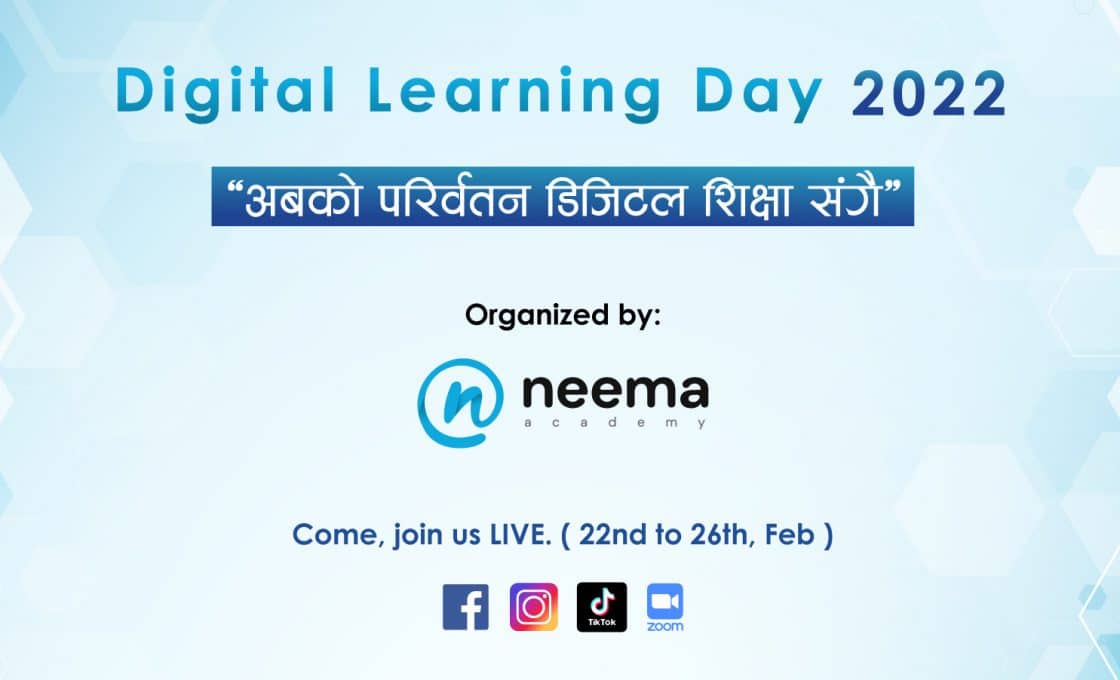 Digital Learning Day is an annual international event that celebrates the use of digital technology in education. Neema Education Foundation (NEF) began the celebration of Digital Learning Day in 2019 in Nepal as their CSR.
The company's 4th Digital Learning Day will take place virtually from February 22 to February 26, 2022, with the motto "Together for Digital Education." The event will be shared live through Neema Academy's social media handles.
The event will have digital gifts, story sharing to the kids, awareness on digital learning and its importance, giveaways, quizzes, special announcements (scholarships), webinars, and discussions.
The foundation began this event with the aim to provide a powerful platform for the education leaders, developers, digital infrastructure vendors, and innovators who care for the future of education to connect, share ideas and spread awareness on innovative digital learning.
Everything in the world is going digital, including the learning method. Digital learning is essential in today's world as it is more efficient and fun.
It is on the rise, particularly since the COVID-19 pandemic compelled more schools and educational institutions to offer online classes and adapt the concept of digital learning.
Through digital learning, students have the freedom to learn when, where, and how they want. It makes the learning experience more efficient and convenient. For the same reason, Neema Education Foundation launched Neema Academy with the goal of improving the existing education system through digitalization and online learning.
READ NEXT: CIB Warns Against Cryptocurrency, Hyper Fund, and Digital Networking