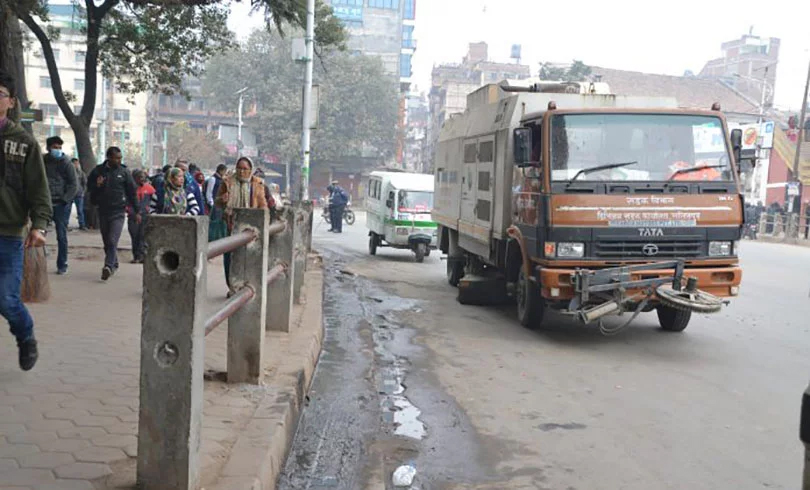 The Kathmandu Metropolitan City (KMC) has started using broomer machine in cooperation with the Department of Roads to clean city roads, reports Online Khabar.
According to KMC, the broomer can collect dust weighing around 500 kilograms at once. However, broomer operator Aman Rai said that the machine cannot collect dust from potholes. He further said that plastic packets block the broomer and cause it to stop functioning.
He added, "It cannot work if there is water on the street. Other vehicles do not leave the space for broomer. There are other problems too." Despite its shortcomings, drivers of some public vehicles are happy with the new technology as it will reduce likely harms to their engines.
KMC had placed a purchase order for broomer machines on March of this year. The Ministry of Finance had given assurance of fund worth Rs. 90 million for the machines. KMC had said that it would add the same amount to buy 10 broomer machines.