In March, Kathmandu Metropolitan City (KMC) had placed a purchase order for broomer machines. These machines are due to arrive soon in the rainy seasons from India.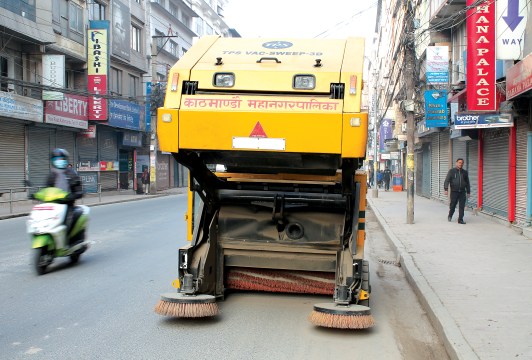 The Ministry of Finance had given assurance of fund worth Rs 90 million for these machines. KMC had said that it would add the same amount to buy 10 broomer machines.
The process started in March with KMC sending a team of experts to India to finalize the machines. However, due to delay in the process, KMC will receive the machines in the rainy season.
KMC presently has one broomer machine. It has been using 70,000 liters of water to clean the major roads of the valley every night from 9 pm to 12 am.