For all the health enthusiasts out there, we have some pretty good news! In the latest turn of events, Kratos Technologies, the authorized distributors of Honor in Nepal, has announced the launch of two new smart wears in Nepal; Honor Band 5 and Honor Watch Magic.
Both the wearables are the successors to the Honor Band 4 and Huawei Watch GT. Like every successor, each comes with the new improvements and fine refinements. Well, same can be said here too!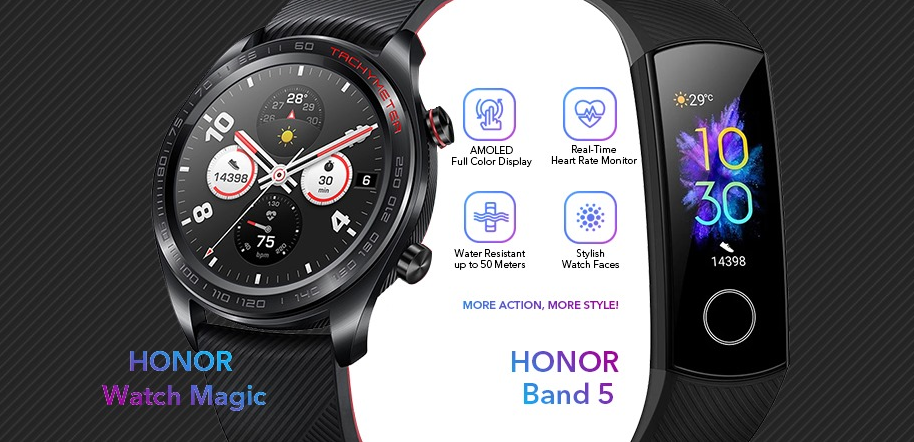 We'll go over the details in a while. But, in the meantime, let's look at the pricing!
Honor Band 5 price in Nepal is set at Rs. 4,350. Likewise, Honor Watch Magic price in Nepal is set at Rs. 15,990. Interestingly, the overall pricing of Honor Band 5 seems to be comparatively less than Xiaomi Mi Band 4.
Coincidence? I think not!  
Clearly, the average consumer might go for Honor Band 5 over Mi Band 4, based on the name alone. Moreover, add the pricing to the mix… this is business at its finest!
Honor Band 5 in Nepal
Everything is more-or-less similar to new essential updates! First, Honor Band 5 comes with 0.95-inch AMOLED true-color screen with better UI Dynamic effect. Moreover, it will give users the ability to choose different watch faces, like Mi Band 4.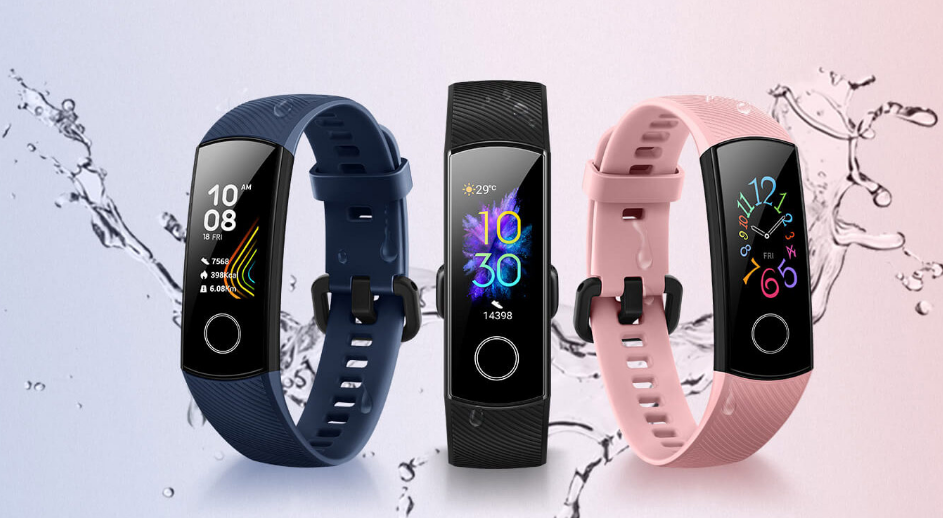 Additionally, you will also get the blood oxygen detection along with 24-hours continuous heart rate monitoring. Moreover, you will get Bluetooth 5.0, Exercise Monitors, Reminders, NFC payments, among others.
Furthermore, with 2-hours of charge, Honor Band 5's battery can easily last up to 14-days!
Visually, there might not be much of a difference. But internally, there's a lot! As for pricing, the Honor Band 5 price in Nepal is Rs. 4,350.
Honor Watch Magic in Nepal
Moving onto Honor Watch Magic, consider it as a much more expensive sibling. Basically, it does everything Honor Band 5 can… just better! The overall build quality and design are far superior, with a 1.2-inch AMOLED screen.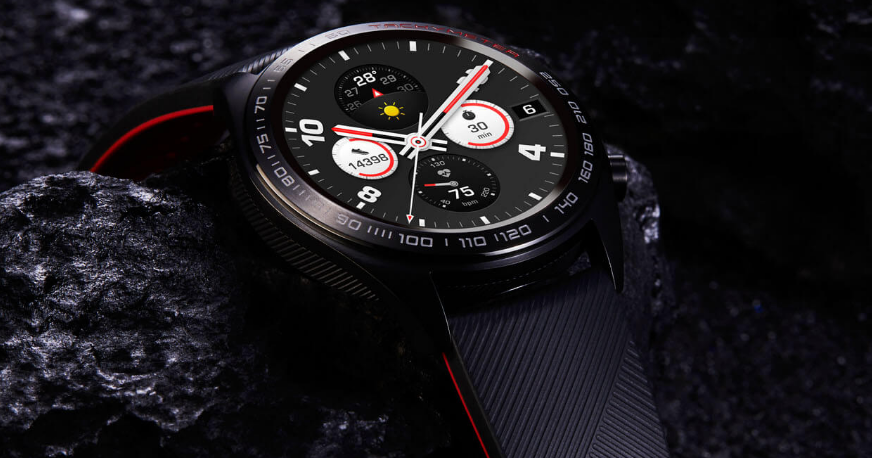 You'll get access to higher precision tracking, real-time heart rate monitor, smart alerts, along with different activity monitoring. In comparison with Honor Band 5, you do get a better watch, both in quality and performance, but the battery life falls short at just 7-days!
Honor Band 4 vs Honor Watch Magic: Which One Should You Choose?
I don't really have much to say about it.
In Honor Band 4, you'll get a refined fitness watch and better battery life all at an affordable price. While the Honor Watch Magic excels in build and design, with similar fitness ability as its affordable the sibling.
So, what's the difference? I'd say battery life and price difference.
Based on that alone, you can choose one over the other. Although, if you do end up choosing Honor Band 5, do look out for Mi Band 4.
"Honor Band 5 vs Mi Band 4", that's a comparison video waiting to happen!