Foodmandu, Nepal's most popular food delivery service company, has signed a Memorandum of Understanding (MoU) with Dolma Impact Fund, a private equity fund focused on growth companies in Nepal, for an investment of approximately USD 4 million (NPR 46 crore) in the company.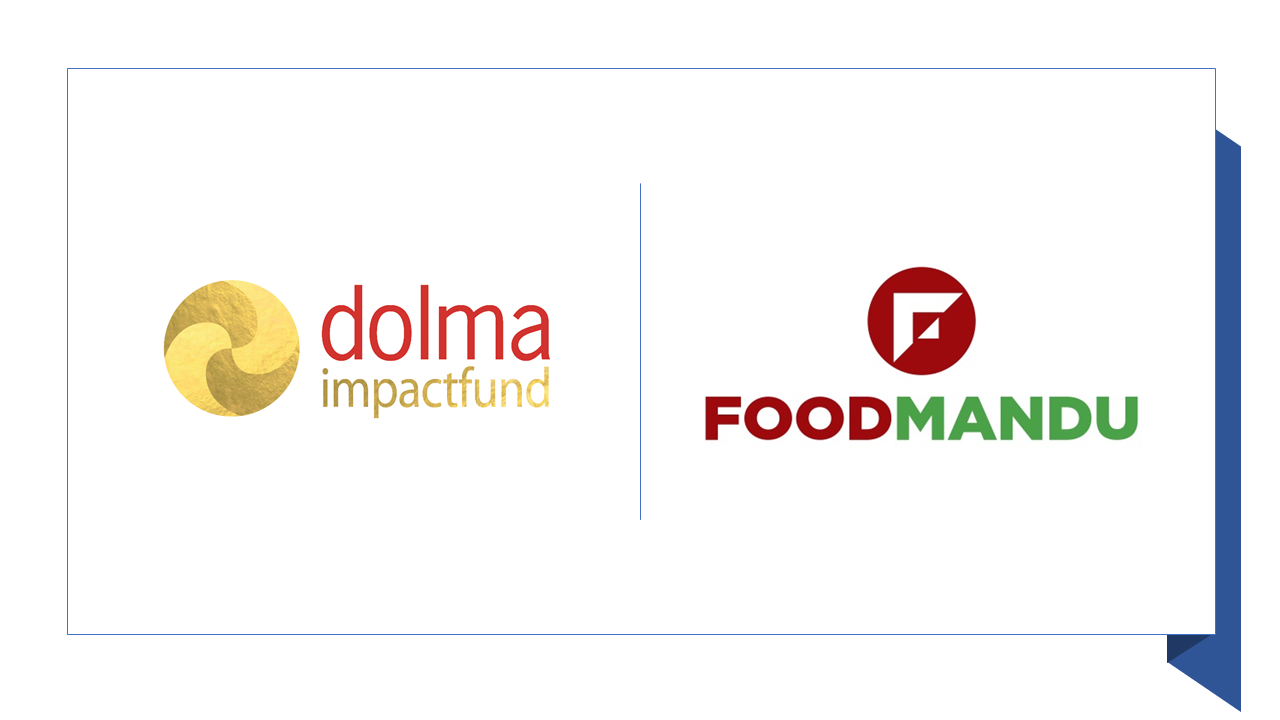 Dolma Impact Fund confirmed the news on their social media channel. The investment is yet to receive final approval from the fund. Once approved, it will await approval from the Department of Industries and Nepal Rastra Bank.
This funding, which is believed to be Foodmandu's Series C round, is the third and biggest round of investment in the company. Dolma Impact Fund II, Dolma Fund Management's second equity fund, recently invested USD 1.6 million in Upaya City Cargo as well.
Foodmandu received its initial funding in 2016 from True North Associates, a private equity and venture capital firm. Then, in 2020, the service company secured Series B funding from Team Ventures, another SME-focused investment firm based in Kathmandu, which also provided a partial exit to TNA.
Plans with the investment
The food delivery company is currently serving more than 300,000+ customers in Kathmandu, Lalitpur, Kirtipur, Bhaktapur, and Pokhara from over 800 restaurants.
Along with food delivery, Foodmandu also provides grocery and beverage delivery services through its separate verticals Foodmandu Fresh and Foodmandu Bar.
According to reports, Foodmandu intends to focus on developing its service to international standards with the funding from Dolma while adding some exciting new verticals and geographical expansions. Foodmandu also aims to use the funds to advance existing technologies, develop human resource capabilities, and create and sustain thousands of jobs in Nepal over the next 5 years.
In a recent interview with The Capital Quest, Manohar Adhikari, founder of Foodmandu, told that a major portion of the fresh money will go to cloud kitchens, where Foodmandu will collaborate with existing restaurant chains to set up ancillary units in different locations to better meet demand and handle logistics.
READ NEXT: Ex-Amazonian Aanchal Kunwar Appointed as Daraz Nepal's new MD, Undergoing Brand Refresh