DJI is the world leader in case of civilian-drone and aerial imaging technology industry, accounting for 85% of the global consumer drone market. Oliz Store is the official distributor in Nepal. And they recently launched the DJI Spark in Nepal. Consequently DJI Mavic Pro is also available in Oliz Store for Rs. 1,25,000 and now the other variant of the Mavic Pro will be launching soon; the DJI Mavic Pro Platinum. DJI Mavic Pro Platinum price in Nepal could be around Rs. 1,70,000.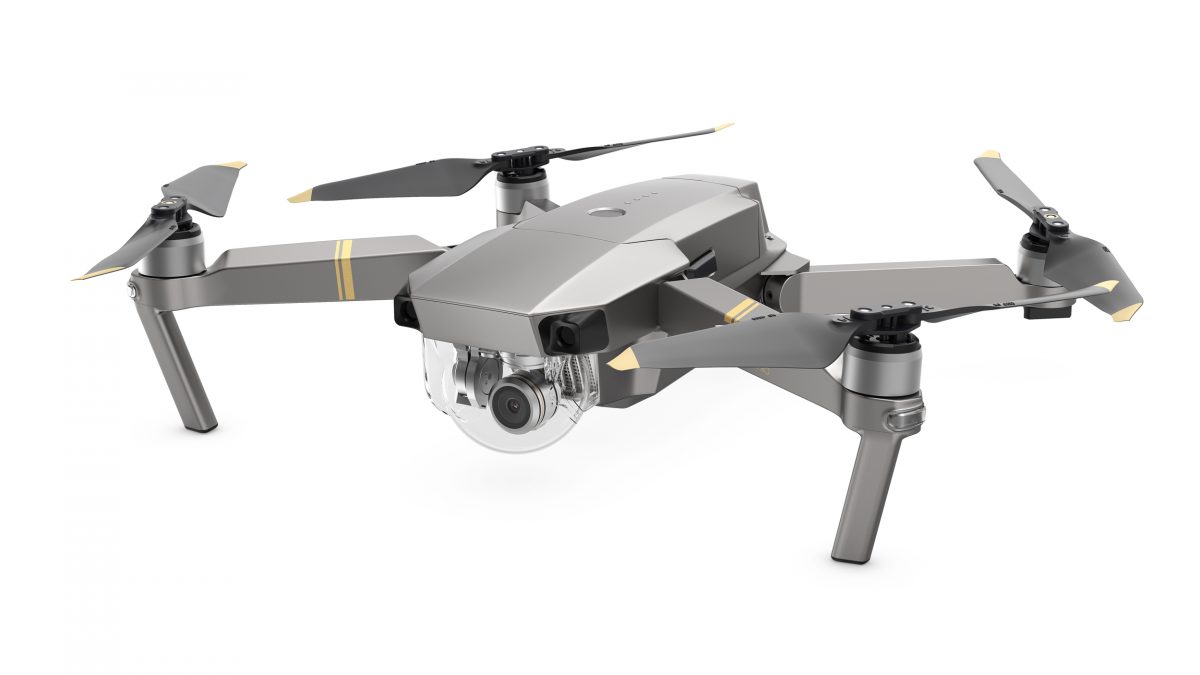 Specification Outline
The Mavic Pro Platinum features a sleek design and compact body that is both powerful and alluring. A new and improved 30-minute flight time coupled with 60% noise power reduction makes the Mavic Pro Platinum DJI's best portable drone yet. Aircraft noise has been reduced by up to 4dB* (60% noise power) and extended flight time to 30 minutes with new FOC sinusoidal driver ESCs and 8331 propellers for a quieter, more enjoyable flight experience.
Moreover, with a brand-new aerodynamic design, the 8331 propellers give the Mavic Pro Platinum an impressive noise control performance, and the new FOC ESC drivers offer sinusoidal current for increased stability. It too contains 24 high-performance computing cores, an all-new transmission system with a 4.3mi (7km) *range, 5 vision sensors, and a 4K camera stabilized by a 3-axis mechanical gimbal.
Mavic Pro Platinum Features
30 minutes total flight time (3-4 minute increase)
4dB flight noise reduction (60%)
Platinum/silver color body with 'Platinum' decals
Redesigned/optimised props with colored tips
Approx $100 price increase over baseline Mavic Pro
Mavic Pro Platinum Key Specifications
Shoot in 12mp and 4k with the Mavic Pro Platinum's 3-axis camera
5 vision sensors will help keep the Mavic Pro Platinum safe during flight
OcuSync transmission offers up to a 4.3 mile (7km) transmission range
Fly at up to 40mph (64kmh) or for as long as 30-minutes
Fly with your phone over Wi-Fi for even easier flight
Vision positioning with GPS and GLONASS gives precise flight both indoor and outdoor
ActiveTrack, TapFly, TripodMode and other smart features help you create the professional looking video
DJI Mavic Pro Platinum Price In Nepal:

Rs. 1,70,000 (Expected)
Impression
The use of drones has been increasing steadily. There are so many benefits of using Drones like Risk reduction, Better overview, Faster data acquisition, Higher data resolution, Infrastructure maintenance, 3D Mapping and much more. Now we can fly up to 40mph (64kmh) or for as long as 30-minutes. The noise has been drastically reduced to 4dB (60% less) which is impressive.
With the Mavic Pro Platinum, DJI is pushing the drones to its limit. Also, DJI has changed our perspective towards our surrounding with the Mavic Pro Platinum. However, DJI Mavic Pro Platinum Price in Nepal could be a major factor for users to upgrade their existing drones.