Since every other brand is going electric, it should come as no surprise when TATA Motors announced the launch of Tata Nexon EV. With brands like MG, Hyundai, Kia, and others focusing so much on electric vehicles, it was just a matter of time before TATA launched their own electric vehicle.
Well, Tata did make its official entry into the electric market with Tata Tigor EV. However, it didn't really generate much of a buzz.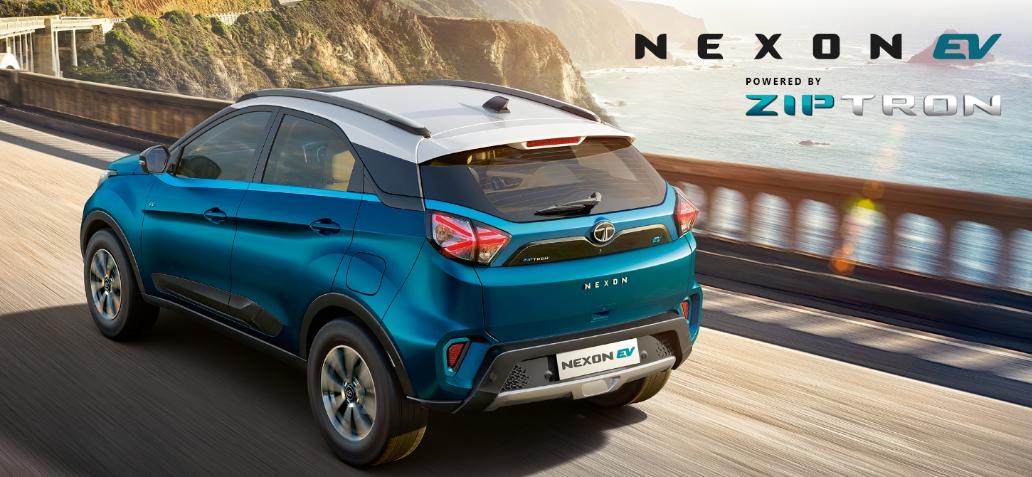 Many of you might've already forgotten about Tigor EV. I know I did. However, TATA Motors aims to do something different. Basically, the company tried to combine comfort, practicality, and affordability.
As for the pricing, Tata Nexon price in India starts at INRs. 13.99 Lakhs. Moreover, it is available in three different variants; XM, XZ+ and XZ+ LUX. Since it is an electric SUV, there are bound to be some tax-cuts. So, Tata Nexon EV price in Nepal is bound to be more affordable in comparison.
Note: Tata Nexon EV is confirmed to launch in Nepal. However, it is unclear when that might happen, it might launch in three months or a year. Only time will tell!
So, did they create a perfect electric SUV? Well, let's find out!
Tata Nexon EV: Overview
Tata Nexon EV is powered by high-capacity 30.2kWh Li-Ion battery which can generate a max power of 129HP and max torque of 245Nm. Moreover, the electric motor is based on Tata's Ziptron technology, which is a permanent-magnet AC motor. Furthermore, it can get to 0-100kmph in just 9.9 seconds!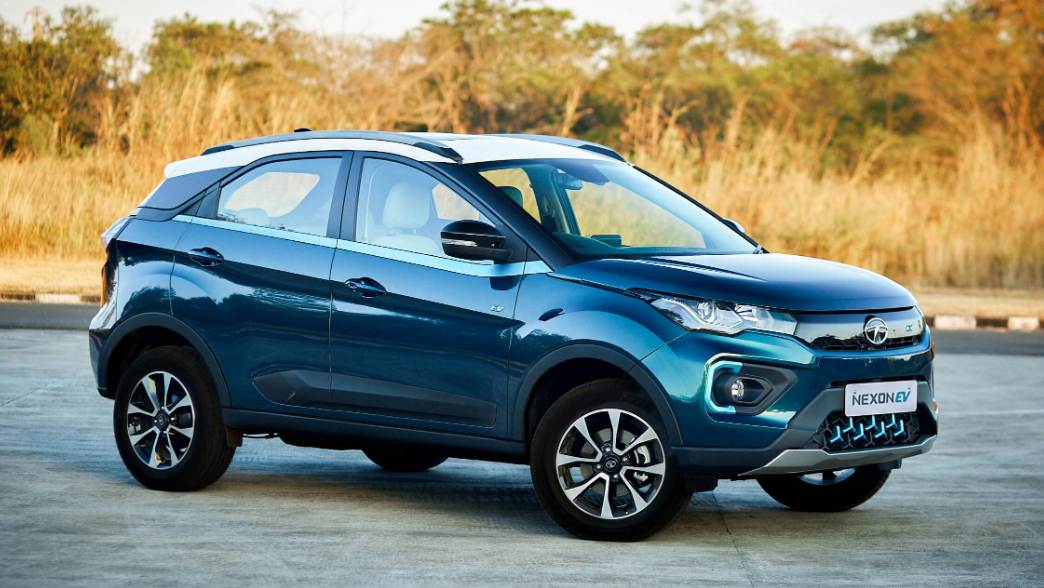 Interestingly, the entire battery pack is IP67 rated. It means it is dust & water-resistant (up to 1-meter), making it all the more practical. Plus, the battery is equipped with liquid-cooling over the standard air-cooling.
As for the charging time, it can charge 0-80 in just 60 minutes with a fast charger and 20-100 in just eight hours with a standard charger. On a single charge, it has a total range of 312km.
Furthermore, Tata Motors will offer an 8-Year or 160,000km warranty on both the battery and the electric motor.
Tata Nexon EV: Design
Looking at it from a far distance, it looks just like any other fuel-driven SUV. However, if you move a little closer, there are plenty of hints which signify its electric nature.
Based on the Impact Design 2.0, it looks exactly like fuel-driven TATA Nexon. However, there are plenty of Blue-accents which signifies its stance as an EV.
You get muscular SUV design with the higher bonnet, new LED headlights, and new front grille. Plus, you get a dual-tone finish which makes it all the more appealing.
Tata Nexon EV: Features
Talking about the features, it continues to highlight its modern design. It comes with luxury features, marked yet again with bluish accents.
Additionally, you get fully automatic climate control, power windows, connected car app, keyless entry, push-button start, automatic transmission with drive and sport mode, dual airbags, ABS with EBD and cornering stability control, electric tailgate and 16-inch steel wheel rim with EV highlight cover on the base variant.
If you are willing to pay extra, you will get 16-inch diamond-cut alloy wheels, contrast dual-tone roof color, fog lamps with cornering ability, 7-inch touchscreen infotainment, camera-based reverse park assist, leather-wrapped steering wheel and wearable key on the mid variant.
Finally, you get additional automatic headlamps, sunroof, premium leatherette seats and automatic rain-sensing wipers on the top variant.