If you are about to launch a startup or have already launched it, you're probably considering to submit it to various startups directories and review sites. Traffic and good reviews count a lot, not only to get the startups promoted but, also to stand out of the race and crowd of both competing and non-competing startups.
We are mindful that the startup culture in Nepal right now is takings its momentum thus, there is the necessity of some instrumental and consolidating parties to support Nepali startups to take them to the next level.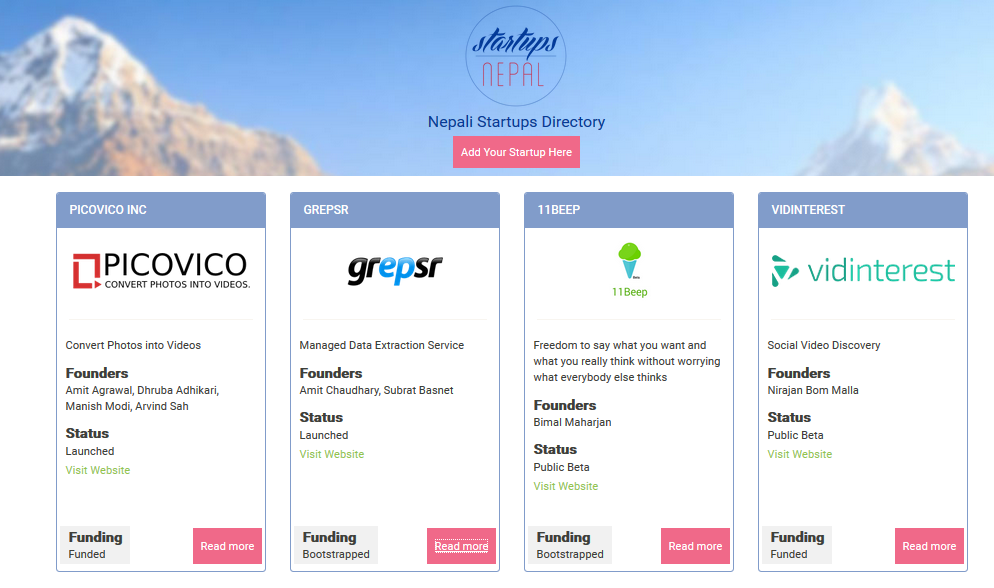 To fill this gap of necessity in Nepal, StartupsinNepal.com – a Nepali startup directory has been put up online, where Nepali startups can fill a simple form and get themselves noticed tout de suite. It brings together all the Nepali Startups and product information in one place where we can outlook what is happening in the Nepali tech atmosphere. As far as I know, this is first of its kind in Nepal, a directory that holds and lists information about startups of Nepal.
This is an initiative of Parewa Labs, a tech startup in Kupondole, Lalitpur, who founded the website. Also, it has got active support from Janaki Tech in the second phase.
Also Read: KhojaConsultancy.com – The New Way Of Searching Consultancies In Nepal;  an account from the founder himself.
Getting your startup listed on StartupsinNepal.com won't cost you a single penny, it's completely free and very easy. However, the order of listing is decided by their own algorithm as they believe that the startup should get the utmost priority to be seen first on the list which fills more information in a number of fields in the form. If in case, more than one startups has filled the same number of fields, startups that have filled the same number of fields are shuffled; means it is completely unbiased, impartial and rational too. Talking about eligibility of startup to be listed, for now it only consolidates to tech startups; they are on the verge of how they can make the website useful for all.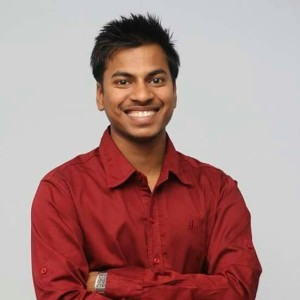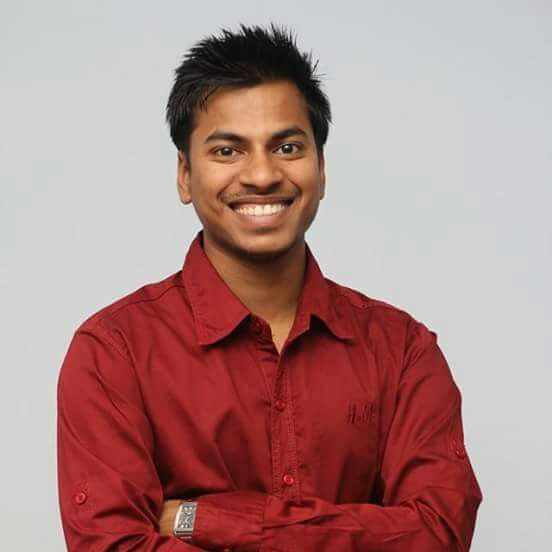 Here's what Punit Jajodia, Co-founder at Parewa Labs has to say about startupsinepal.com:
"There are different target group from which startups can be benefited from startupsinepal.com,
1. End Users: can find out about websites and apps that they didn't know existed.
2. Startups: can know about what already exists out there so that they can differentiate themselves. Also saves repetition of effort.
3. Investors: can see all startups in Nepal in once place and decide which one is worth investing
4. NRNs: can see possibilities in Nepal. They usually see only negative news, but seeing startups flourishing can give them confidence."
Future plans
"We are planning to create a booklet containing the data for all the startups. We will distribute this booklet to potential investors, NRNs who visit Nepal and anyone who might benefit from knowing about startups in Nepal. Also, we are planning to add filters so that people can find startups of their interest easily. We are also planning to show all the startups on a map so that it is easier to see what locations are favorites for establishing one. We don't want to add too many features though, we don't want the website to deviate from its purpose of being a directory of tech startups in Nepal."
All in all, StartupsinNepal.com is one of the finest platform and resource that all Nepali startups should leverage. So, get up, switch on your laptop, browse startupsinnepal.com and list your startup today.
Have anything to add? You can do it via comments!
If you would like to share any idea, news, events and happenings, or your own story as to how you came about doing something you did, you can contact us, and we will help you reach to a wider audience that is our readers, and well-wishers.

You can contact us on the following channels :