Living With ICT organised Startup and Innovation Fest 2021 at Presidential Business School on October 2, Saturday. The top 11 finalists of three ICT Award categories including Startup Award, Product Award and Rising Star Innovation Award were part of the fest.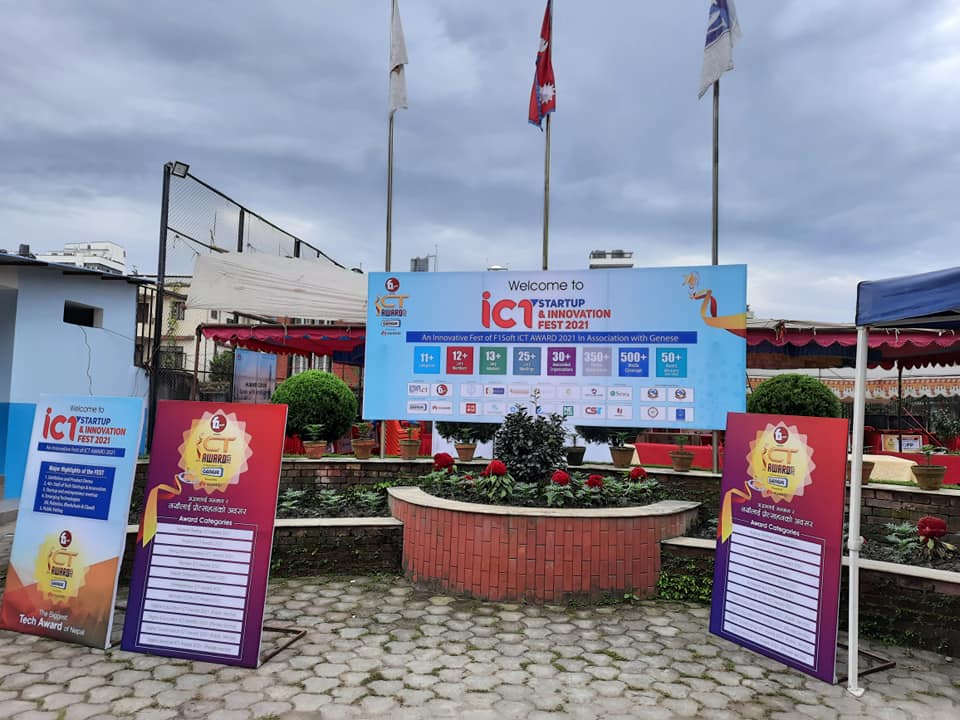 The event is a part of the sixth edition of the ICT Award 2021. Representatives from government institutions like the Department of Industry, Ministry of Industry, Ministry of Communications and Technology, Nepal Telecommunication Authority, academicians, professionals, students, media and others visited the one-day exhibition program.
LATEST STARTUP STORY: Mero School with Vernacular Learning Content wants to Make Digital Education Attainable for every Nepalis
Ventures and Startup ideas related to agriculture, third party logistics, local maps, edtech, vehicle rent, tourism are the finalists for these three categories. Nirman Sathi, Rent a Bike, Puryau Services, Kheti, Agriclear, Mediflow Solution, PK Agro Blockchain, Mushoor, Open Past Paper, Dulwa, House of Book are few among the finalists of the categories.
"Only one startup idea will be titled as the winner in each category. But every finalist here has innovative and impactful ideas. So, we have organised this exhibition so that visitors and the public knows about all the selected ideas," shares Razan Lamsal, coordinator of the organisers committee.
Around 32 finalists from these categories were in the event yesterday.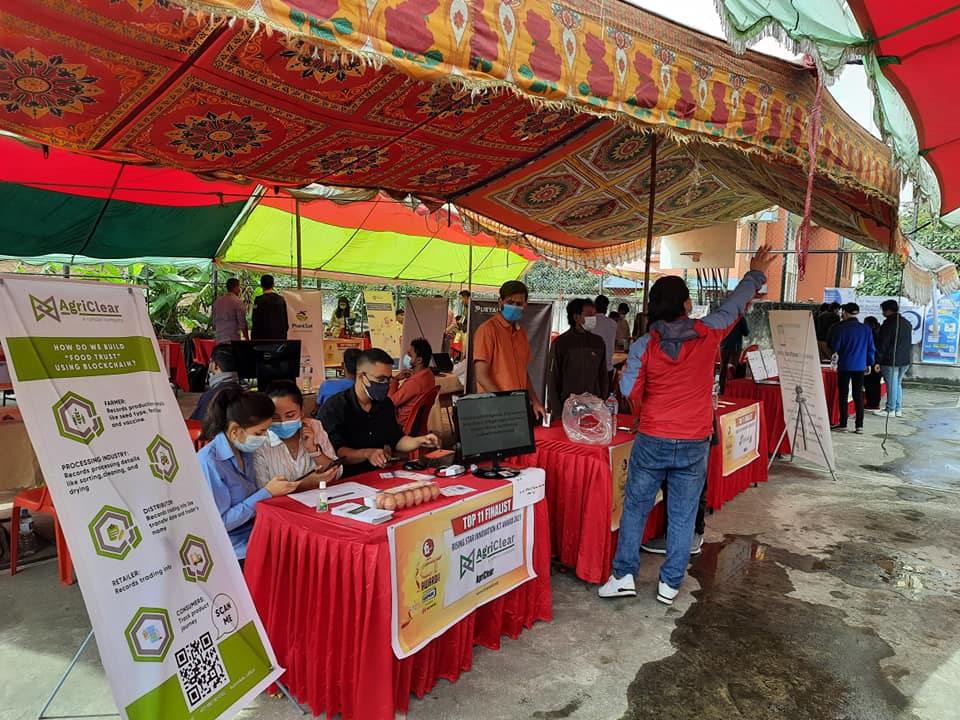 Along with the exhibition, the organisers are conducting various mentorship sessions, presentations and speed dating events for the finalists. "
The objective is not just to give the awards but prepare them for investment and connect them to the market and potential investors," says Lamsal.
The main ICT award event will be organised on December 17, 2021. ICT Award was started in 2015. Living With ICT is 11 years old media covering technology.
While 90 percent of the award nominees are from the Kathmandu valley, 10 percent are from cities including Biratnagar, Chitwan, Pokhara and Butwal. The majority of selected participants from the Rising Star Innovation Award are from colleges outside the Kathmandu valley, shares Lamsal.
There are around 24 juries and advisors from an academic institution, government and business sector for the ICT Award selection process.
Winners of Startup, Product, Rising Star categories will also get concessional loan facilities and investment opportunities.
READ NEXT: BizBazar: This New eCommerce with NRs. 100 Million Initial Investment Plans to go IPO in Next 3 Years