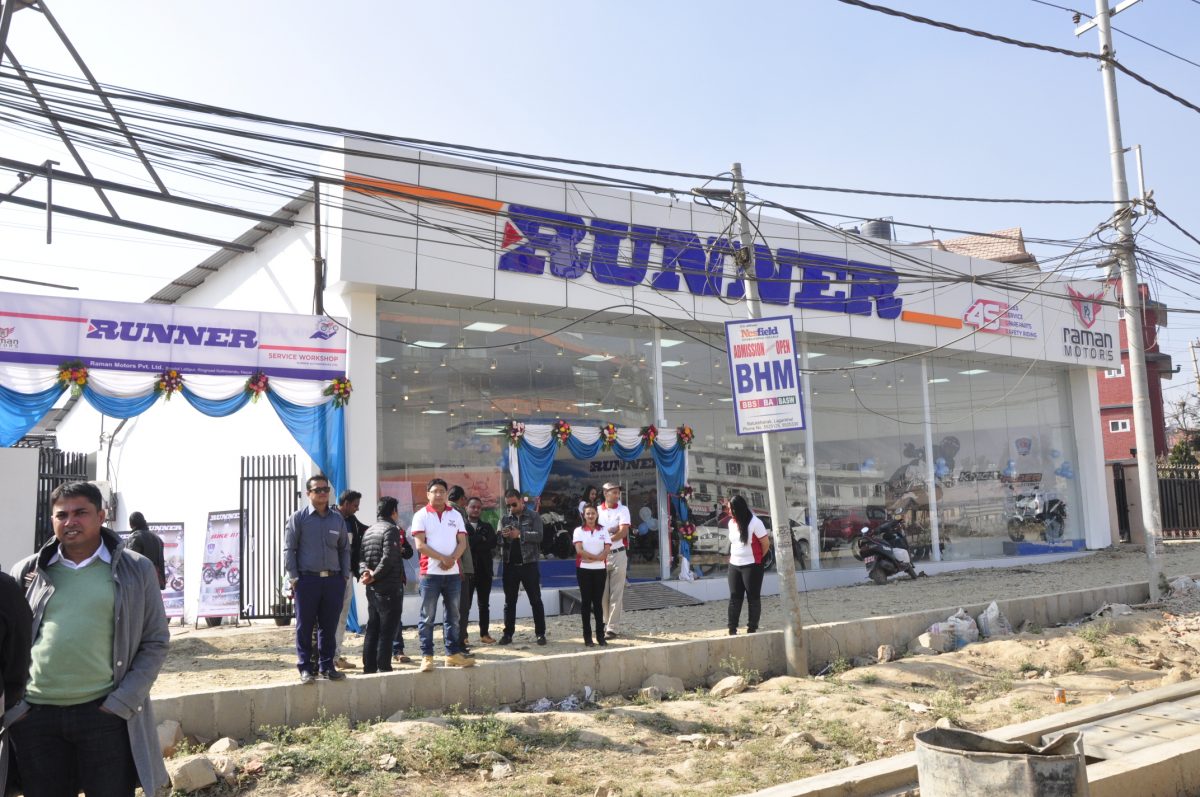 Raman Motors, the official sole distributor of Runner Bikes in Nepal, has officially opened 3S (Service, Sales, and Spare parts) showroom at Bagdol, Lalitpur.
After the recent launch of Runner Bikes in Nepal on 16th December 2017 at Hyatt Regency, the guest members; CEO of Runner Group of companies and Runner Automobiles from Bangladesh along with CEO of Raman Motors, inaugurated the Showroom on 17th December 2017.
CEO of Raman Motors Nepal, Mr. Raman Mahato claims this showroom to be one of the biggest showrooms in two-wheelers segment of Nepal. The front of the showroom contains the dazzling display of Runner Bikes while right behind is the parts and authorized service center equipped with advanced latest technological setups. This showroom aims to be one of the biggest and service-oriented showrooms in Nepal.
Raman Motors has another Company Owned and Operated Showroom in Uttardhoka, Lazimpat right beside the Mahindra Showroom. The company has already 10 3S dealers and four authorized service center across Nepal and is planning to add more in nearby future.
With the inauguration of this modern technology service center, Raman Motors claim to provide quality after sales service and easy availability of Spare Parts across Nepal for Runner Motorcycles.
To get full specifications of Runner Bikes, visit this link or you can contact Raman Motors on their official Facebook page.