I have to admit that this is just a shameful attempt to grab your attention. It's not even clear whether Pocophone F2 will be happening or not. And even if it's happening, it is still 4 months away. We have had no leaks or renders or any small morsel of information about the phone.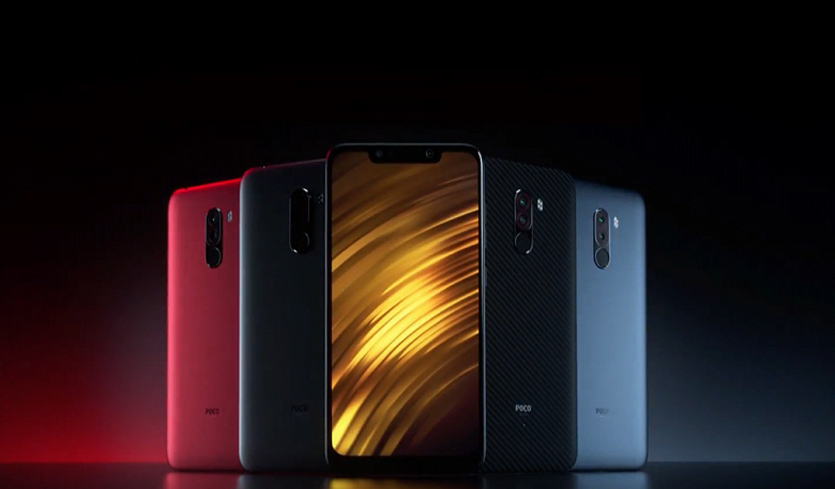 But this article is not all hokum. We do have some educated guess about what will most definitely be in the Pocophone F2. Also, it's about time that we start to raise the hype for the Pocophone F2. Only then will leaks start popping up.
Now let's get started.
Snapdragon…
The distinguishing feature of the Pocophone F1 was the inclusion of the absolute flagship processor from Qualcomm – Snapdragon 845 – inside its unassuming plastic shell. For that price, no one, except for people at Xiaomi, thought Snapdragon 845 would be possible.
In Nepal, the phone that had this processor for the least amount of money was OnePlus 6. And it cost about 70K, double the cost of Poco F1. So, I don't think Poco F2 will be Poco F2 if it didn't fit inside it the latest and greatest from Qualcomm. That means Pocophone F2 will most probably (99.99% sure) come with Snapdragon 855 inside it.
Changes with the screen?
There have been some rumors about Poco F2 getting an OLED screen. And if I write that it's possible, it will get people excited about the phone. However, you guys have to understand that Pocophone is not a charity. Xiaomi may not be making profits but they aren't losing serious money either. So, I believe F2 will come with an LCD screen, not an OLED. The notch might shrink though. I think that is possible.
Build quality
WIll the phone have a better build quality? I don't know. Maybe. Even if it didn't come with a glass build, it could come wrapped in glass-like plastic like the Redmi Note 7 or Samsung Galaxy A30. Both of these phone feel premium in the hand. This is the area that most people complained about the Pocophone F1. If Xioami improves on it, Pocophone F2 will have an even bigger fanbase (if that's possible).
Moving parts?
Nah. What Pocophone represents is not innovation and gimmicky features. It is the paragon of the marriage between price and performance. I think Xiaomi will keep things simple here and do what they did best with the F1.
The price
I am not sure about this one. Anything can happen with pricing. Success with a company's first product has gone to their heads and they have messed up their next product. But Xiaomi is not the one to mess up its pricing. I guess the price will be similar to the Pocophone F1; F2 will cost around 35K. Or maybe they could increase 5K more and justify it by improving the build quality or by adding some other features.
Final thoughts
My final thought is that it is too early to say what the phone will look like. But I have given you my guesses and opinions. I think most of these guesses will be the reality but I could be surprised. The only way to know for sure is to wait until August (that's probably the time when the phone will be launched.)