Pathao in hot-waters again!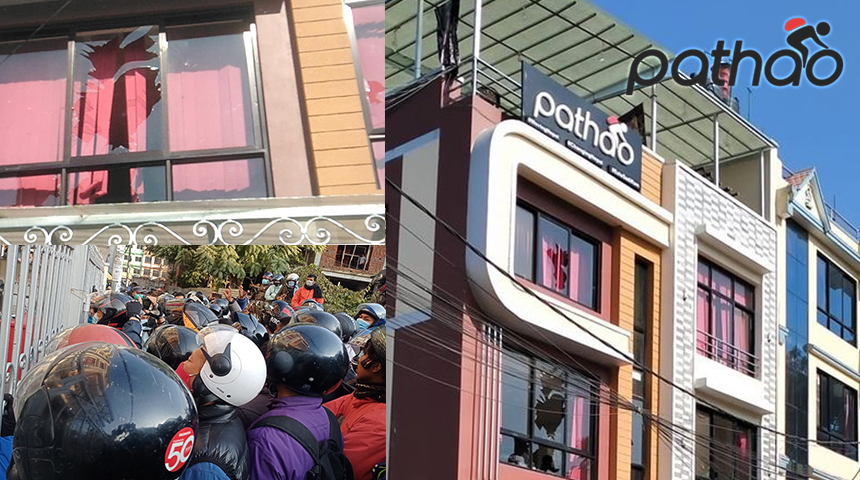 The Bangladeshi ride-sharing app made its debut back in 2018 in Nepal. Since then, the company has unwillingly wrapped itself around several controversies; from Government Bodies to Taxi Syndicates.
Just a week ago, a group of Pathao riders organized a meetup to plan a protest against the company. In an 13-point demand, the riders vented their frustrations with the company which includes demands to reduce the commission rate from 20% to 5%.
Unfortunately, things have turned for the worse today as Pathao riders criticized the company for failing to respond to their demands.
In a heated altercation, a group of Pathao riders have vandalized Pathao's office in Mid Baneshwor with 26 people arrested from the protest site.
Demands
Pathao riders presented the ride-sharing company with a 13-point demand. These demands entail quality of life improvements for the Pathao riders.
We have included their demands in the following picture.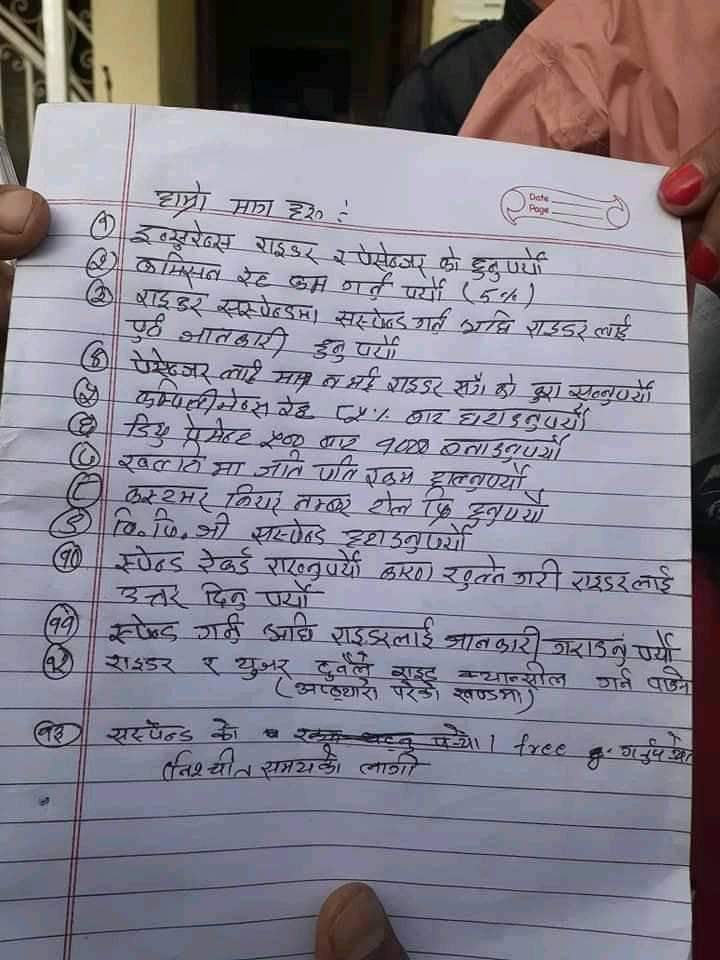 Highlights
Insurance for both Pathao rider and passenger
Improving communication between the rider and the company
Informing rider before and after the suspension with valid reasoning
Keeping rider suspension record
Providing Toll-Free number for Pathao riders
Reduced commission rate (from 20% to 5%)
Response from Pathao
Pathao has released a press release addressing points individually.
According to the press release, the company now provides insurance (Rs. 1,00,000 to Rs. 5,00,000) to both Pathao rider and passenger depending on the seriousness of the damage.
Moreover, the company has promised to establish Electronic Walk-in Support (EWIS) with a Toll-Free number to improve communication between the rider and Pathao.
However, Pathao has offered different reasoning for failing to meet the riders' demands.
Pathao Nepal will not reduce commission rates due to high operating costs, server upkeep, app maintenance, etc.

Justifying the reasoning, the company reiterates commission rates from international ride-sharing apps like Lyft (20%)  and Uber (25%).
In response to the press release, the group of riders vandalized Pathao's office today.
READ NEXT: ePharmacy: The Story Behind Nepal's Next Pioneers in Digital Healthcare Solution