Lately, Pathao and Tootle are facing a whole lot of troubles, with the legality of their service and whatnot.
Just a few months ago, riders of the ride-sharing app were arrested. Moreover, the entire fiasco resulted in an uproar in the tech community. While most criticized the Nepal Government for their actions, some understood the reasoning behind the action.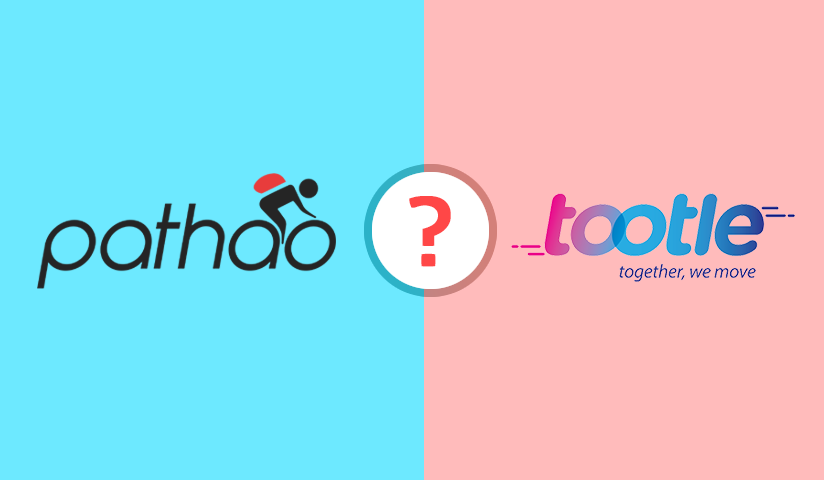 Okay, that event happened in February 2019. After a few months, it has kind of quiet down a bit. At the end of the day, everything went back to normal. However, everything is going to change with the Government's final warning to the service.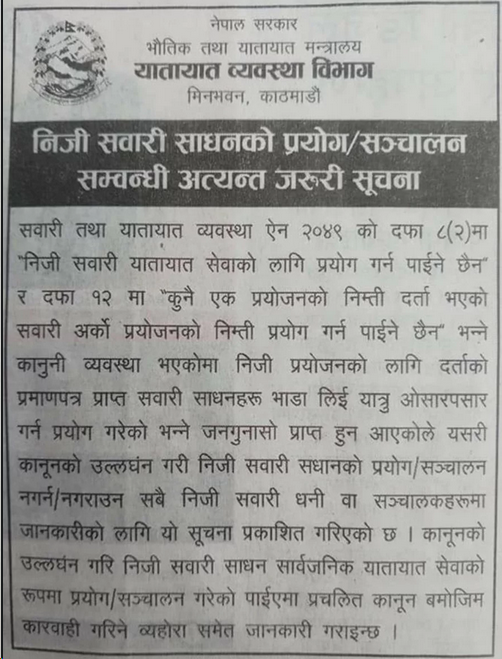 The Department of Transport Management (DoTM) has put forward a notice which practically declares ride-sharing apps, like Pathao and Tootle, illegal in Nepal. Interestingly, DoTM did the same thing back in February. But the decision was reverted back thanks to Prime Minister KP Sharma Oli.
What's Happening?
The Department of Transport Management (DoTM) continues to cite Nepal's Motor Vehicles and Transport Management Act, 2049 (1993).
There, Private Motor Vehicle is defined as follows in Chapter 2:
(1) A motor vehicle having obtained the certificate of registration for private use shall be called as a private motor vehicle.
(2) No private motor vehicle shall be used for the transport service.
Theoretically, it doesn't allow privately owned vehicles to be used in transportation service. So, a vehicle registered for private use must do just that, and nothing else.
Essentially, if you own a vehicle with a "red-plate" number, you can't act like a vehicle with a "black-plate" number. Moreover, if you are caught doing that, DoTM will bring you to "justice" for "challenging" rules and regulations.
Interestingly, those "black plate" numbers are really expensive. So, imagine someone who has a "red plate" vehicle earning double or triple than them. Of course, that will piss off anyone in their shoes.
Why Now?
Again, we've covered this extensively in our previous article. So, do check that out to understand the situation with much more clarity.
Anyways, I do want to point out the sudden interest of DoTM to bring innovative technology to "justice".
Surely, some have blamed the Taxi Driver's Association of Nepal for allegedly pressuring DoTM to take such actions. Unfortunately, nobody can know for sure. Plus, both Pathao and Tootle riders don't really pay any taxes. Clearly, that didn't help the ride-sharing service appear on the Government's good side.
What Do I Think?
I'll be honest here; everything is just so complicated that there's no right answer. However, I do think both the ride-sharing app and Government are in the wrong here. Again, I know I'll piss off some of you, but that's the risk I am willing to take.
For the ride-sharing app, I know they did their research. Moreover, they might have come across the Motor Vehicles and Transport Management Act, 2049 (1993).
Did they choose to ignore that completely? What about the taxes?
Clearly, Tootle had time to prepare for all of this, yet procrastinated it for the future. I'm not saying that the companies are in the wrong here. But they sure didn't do anything to make things better.
Moving on to the Nepal Government, it's the same Government that sits on a high horse. Let's not forget, it brought artists to "justice" over music lyrics, citing a violation of freedom of speech.
As for the Motor Vehicles and Transport Management Act, 2049 (1993), it is an outdated rule that must be changed! For Pete's sake, that rule is decades older than the Constitution of Nepal!
If DoTM wants us to follow the old and outdated rules, I want them to make me follow the Satti Pratha.
There was a brief time in history, where stupid rules and regulations were put on a high horse. And, this is no different!
We are living in the 21st Century surrounded by advanced technological marvel and innovations. So, it is ridiculous to force everyone to follow an outdated ACT. Especially when the ACT was created almost 26 years ago! Honestly, the Government should strongly consider bringing change to all the outdated policies in existence.