According to the annual report published by Axiata, Ncell has contributed $692 million to the Gross Domestic Product (GDP) of Nepal in 2017.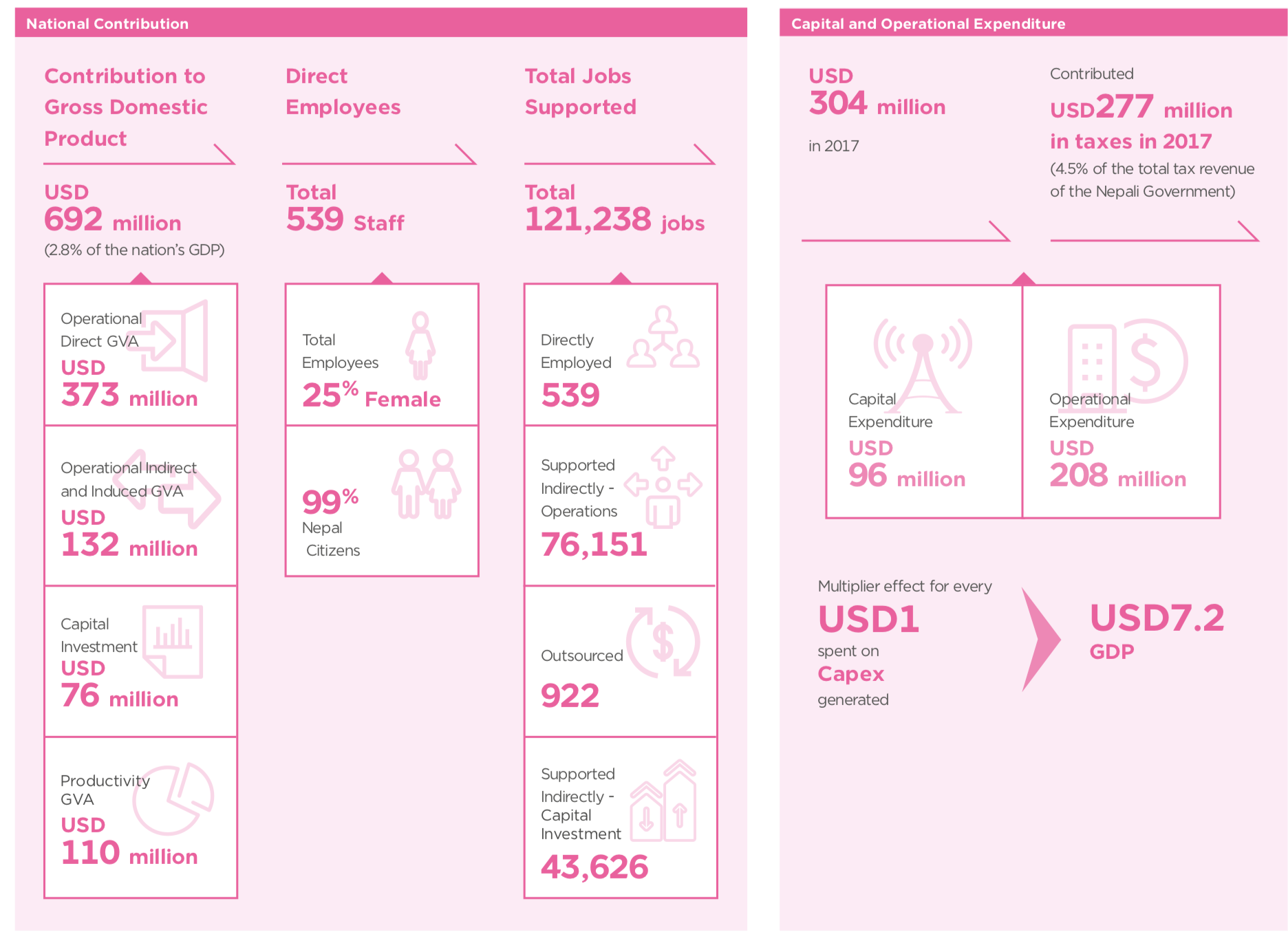 By the numbers:
According to Axiata's report, the estimated contribution of Ncell to Nepal's economy is $692 million, which is 2.8% of the total GDP of Nepal.
According to the Sustainability and National Contribution Report 2017 published by Axiata, in 2017, Ncell has paid $277 million in the taxes to the government. The company has claimed that it amounted to 4.5% of the total taxes collected by the government in the same year.
Also, the customer base of Ncell increased by 10% in 2017, making the numbers rise to 16.4 million.
On the other hand:
Read the entire report in detail
---
Editor's Recommendations