This year's NADA Auto Show is packing to be one of the most anticipated events of all-time! Every single anticipated motorcycles and car are being set up for unveiling at NADA Auto Show 2019.
You've got major companies like Audi, TATA, DFSK, Renault, Hyundai among others lined up for the event, set to kick off in just two weeks! Moreover, you've got major two-wheelers like Yamaha, Bajaj, NIU, Benelli, among others lined up for that same event!
As we move closer to the event date, the list seems to be growing exponentially! As I am writing this, we've got confirmation that Jeep Compass Trailhawk is coming to Nepal. Plus, I've got even better news than that! According to Jeep Nepal, Jeep Compass Trailhawk is confirmed for the NADA Auto Show 2019 showcase!
As for the pricing, the Jeep Compass Trailhawk price in Nepal is set at Rs. 1,24,00,900! So, that's really expensive off-roader!

Jeep Trailhawk Overview
Jeep Compass Trailhawk is powered by 2.0-litre Multijet Diesel Engine, which can be seen in the previous models. Moreover, it can produce 170PS of max power and 350Nm of max torque.
Interestingly, you don't get the usual 6-speed manual, but rather a 9-speed automatic gearbox. Fundamentally, you can use it to send power to all four wheels through Jeep's Active Drive 4×4 system.
Moreover, the system comes with a low-range gearbox, hill descent control and a new 'Rock' mode in the Select-Terrain system.
"What's the difference between the normal Jeep Compass and Jeep Compass Trailhawk?"
Well, there aren't so much of difference when compared to Jeep Compass Limited Plus. Basically, it's the same SUV with few major off-roader features along with some visual updates. Furthermore, it resembles so much like its more-premium cousin, Jeep Grand Cherokee.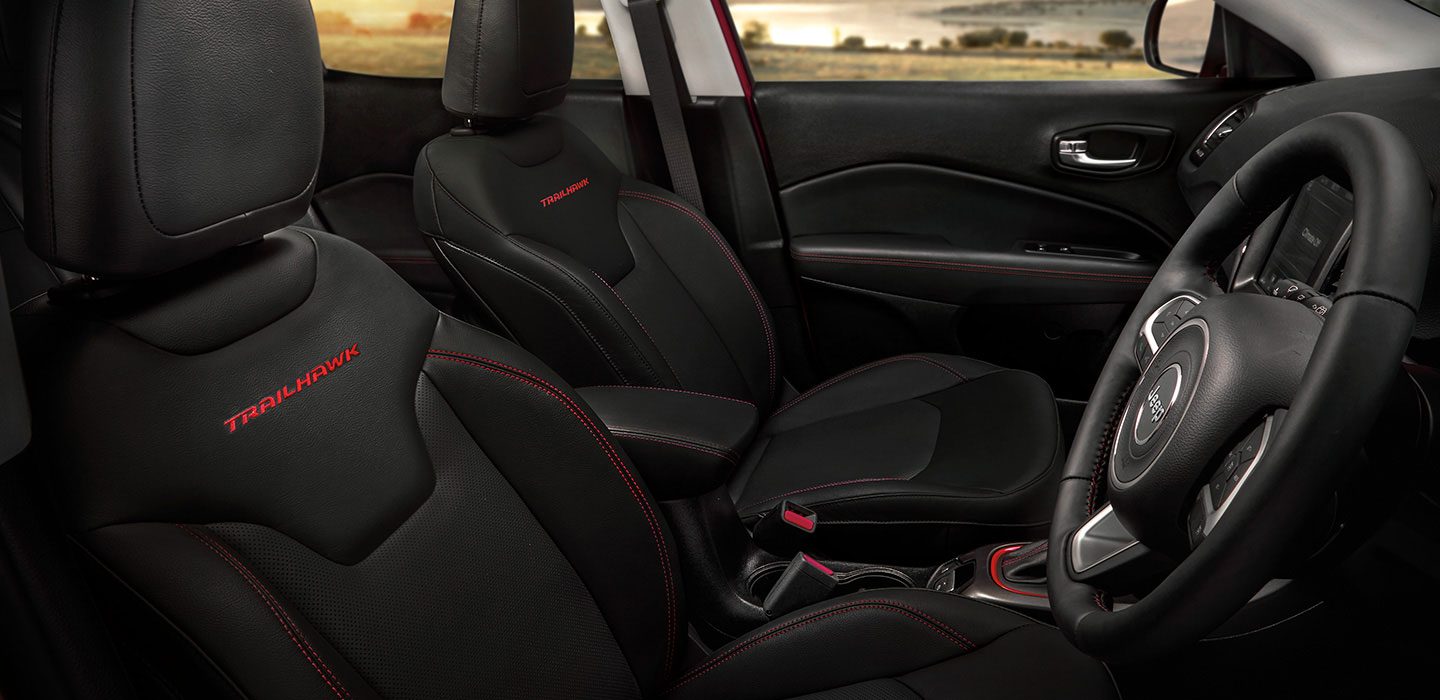 When compared to Jeep Compass Limited Plus, you will miss out on a few features like powered driver seat, auto headlamps, and rain-sensing wipers.
With the rumored price, I am definitely not happy with the "missing features". Since, we won't know that for sure, I'll be keeping a close eye for that.
You'll get an entire off-roader with a 4-wheel drive along with 9-speed automatic gearbox! Plus, you get these chunkier off-roading tires that make the entire SUV look even more of a killer in the styling department! Plus, The overall red-black color looks exciting, to say the least. It just gives it an eye-catching look that simply separates it from the other compass siblings!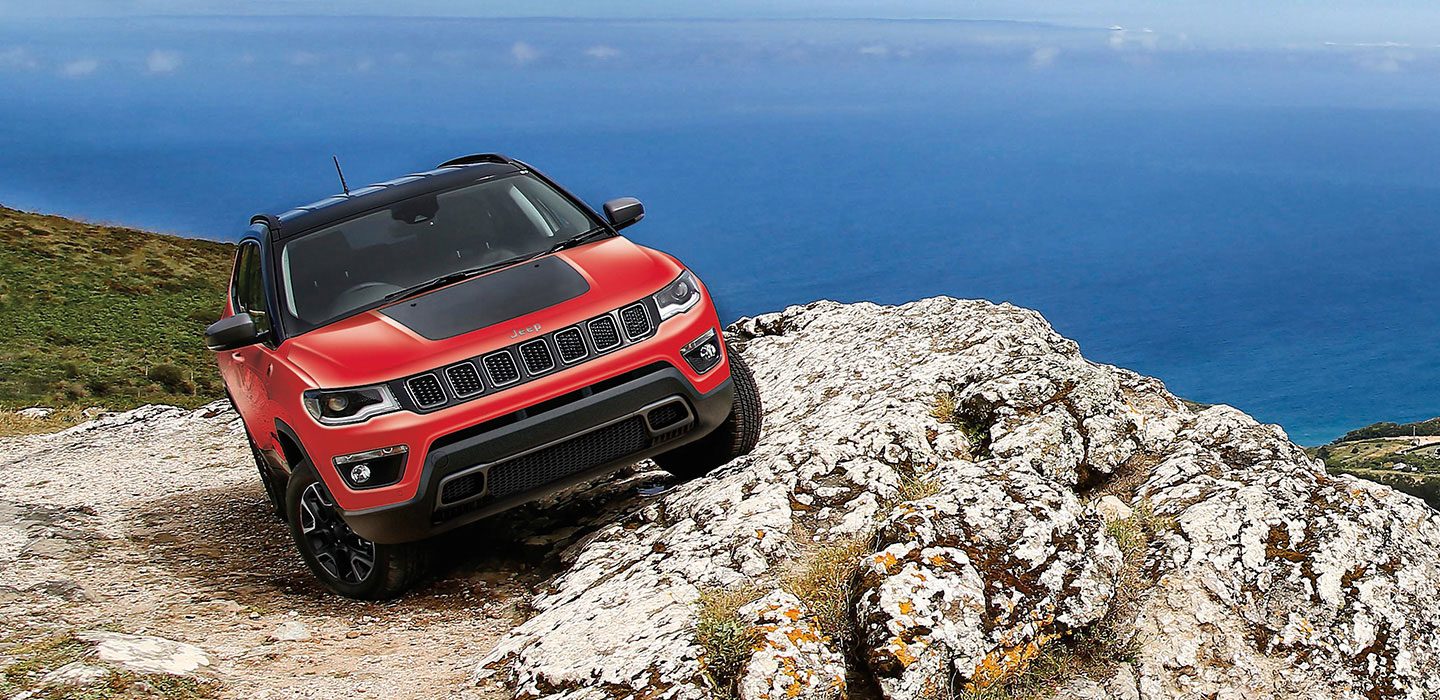 Jeep Compass Trailhawk Key Specifications
Engine: 2.0L Multijet Turbo Diesel
Displacement: 1956cc
Mileage: 16.3kmpl
Transmission: 6-speed Manual
Max Power: 1700BHP at 3750 RPM
Max Torque: 350NM at 4200 RPM
Fuel Tank Capacity: 60L
Ground Clearance: 205mm
Seating Capacity: 5
Tires: n/a
Kerb Weight: n/a
Jeep Compass Trailhawk Price in Nepal:

Rs. 1,24,00,900
---
If you didn't know, Jeep produced two SUVs with similar name tags: Jeep Compass Trailhawk and Jeep Trackhawk, which is based on off-roader Grand Cherokee.
At the end of the day, its the Jeep Compass Traihawk over the Grand Cherokee which has launched in Nepal.