Insta360's new 360-degree action camera — Insta360 X3 — is now available in Nepal. The X3 was announced on September 8, 2022.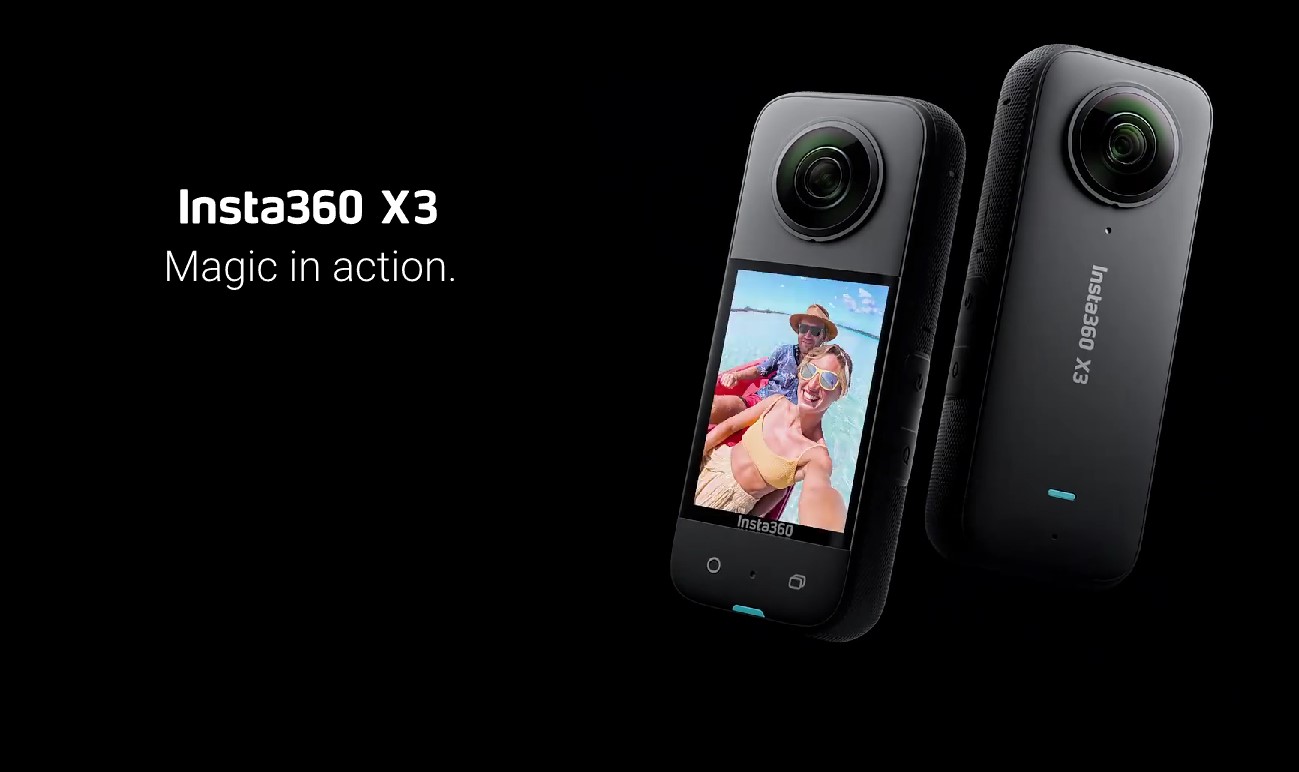 The Insta360 X3 price in Nepal is Rs. 66,500. It is available for purchase at Oliz Store.
The Insta360 X3, a successor to last year's Insta360 One X2, no longer has the 'One' from the camera's name. The X3 has new camera sensors and a bigger touchscreen display. In this article, we will go through the specifications and features of the Insta360 X3.
Insta360 X3 Specifications
Body: 114 x 46 x 33.1mm, 180g
Camera sensor: 1/2-inch 48MP, f/1.9
Video Resolution:

360: 5.7K (5760×2880@30/25/24fps), 4K (3840×1920@60/50/30/25/24fps, 3K (3008×1504@100fps)
Single Lens Mode: 4K (3840×1920@30/25/24fps, 3.6K (3584×2016@60/50/30/25/24fps), 2.7K (2720×1530@60/50/30/25/24fps), 1080P (1920×1088@60/50/30/25/24fps)

Photo Resolution: 72MP (11968×6984), 18MP (5952×2976)
USB: Type-C
Battery: 1800 mAh battery, 81min max runtime
Connectivity: BLE 5.0, dual-band Wi-Fi 5
Insta360 X3 Price in Nepal: Rs. 66,500
Insta360 X3 Overview
Build and Design
The Insta360 X3 has a similar form factor as last year, which looks like a TV remote with two protruding lenses on both sides. However, this time, the company has dropped the circular touchscreen display and included a much larger 2.29-inch rectangular one.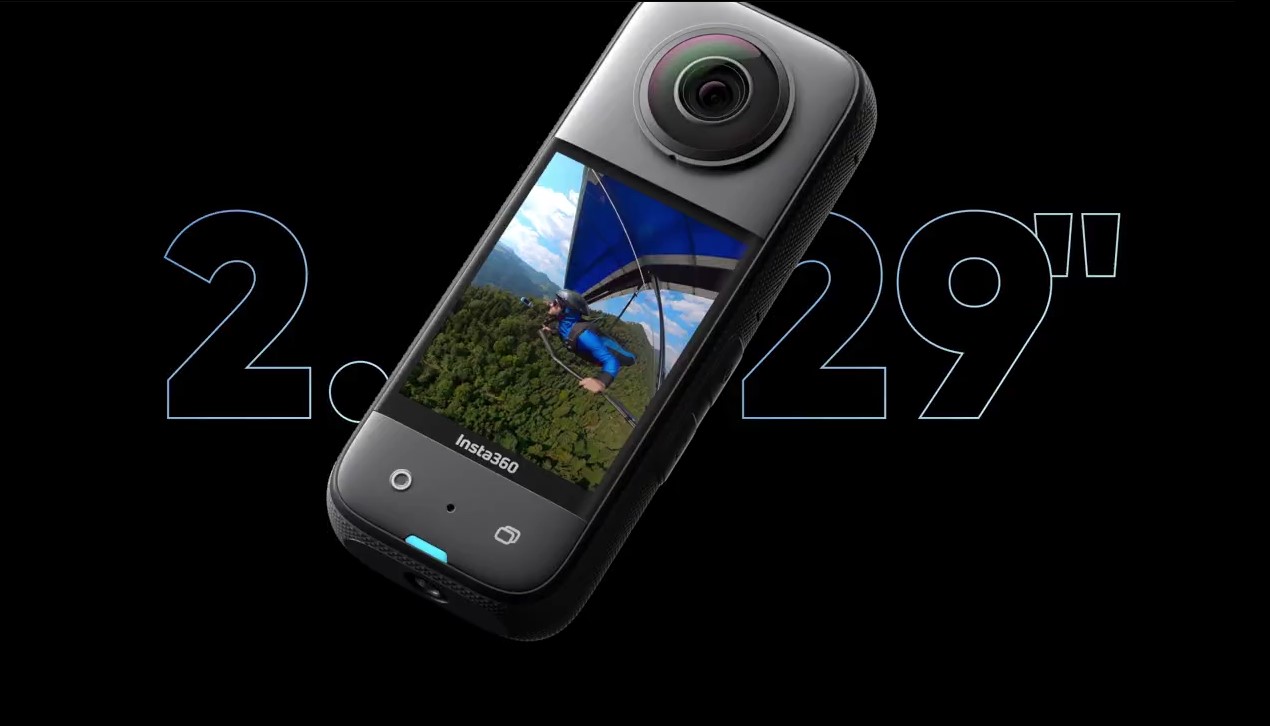 Two dedicated buttons, one for recording and the other for changing shooting modes, are located below the display. On the right side, there is a power button and a 'quick menu' button. The X3 is waterproof to 33ft (10m) out of the box.
ALSO READ: Samsung Galaxy A13 Review: Samsung Used to Make Good Budget Phones!
Camera
The X3 has upgraded 1/2-inch 48MP camera sensors enabling a new Active HDR mode. According to Insta360, Active HDR uses an innovative algorithm to stabilize action footage, minimizing ghosting and revealing details.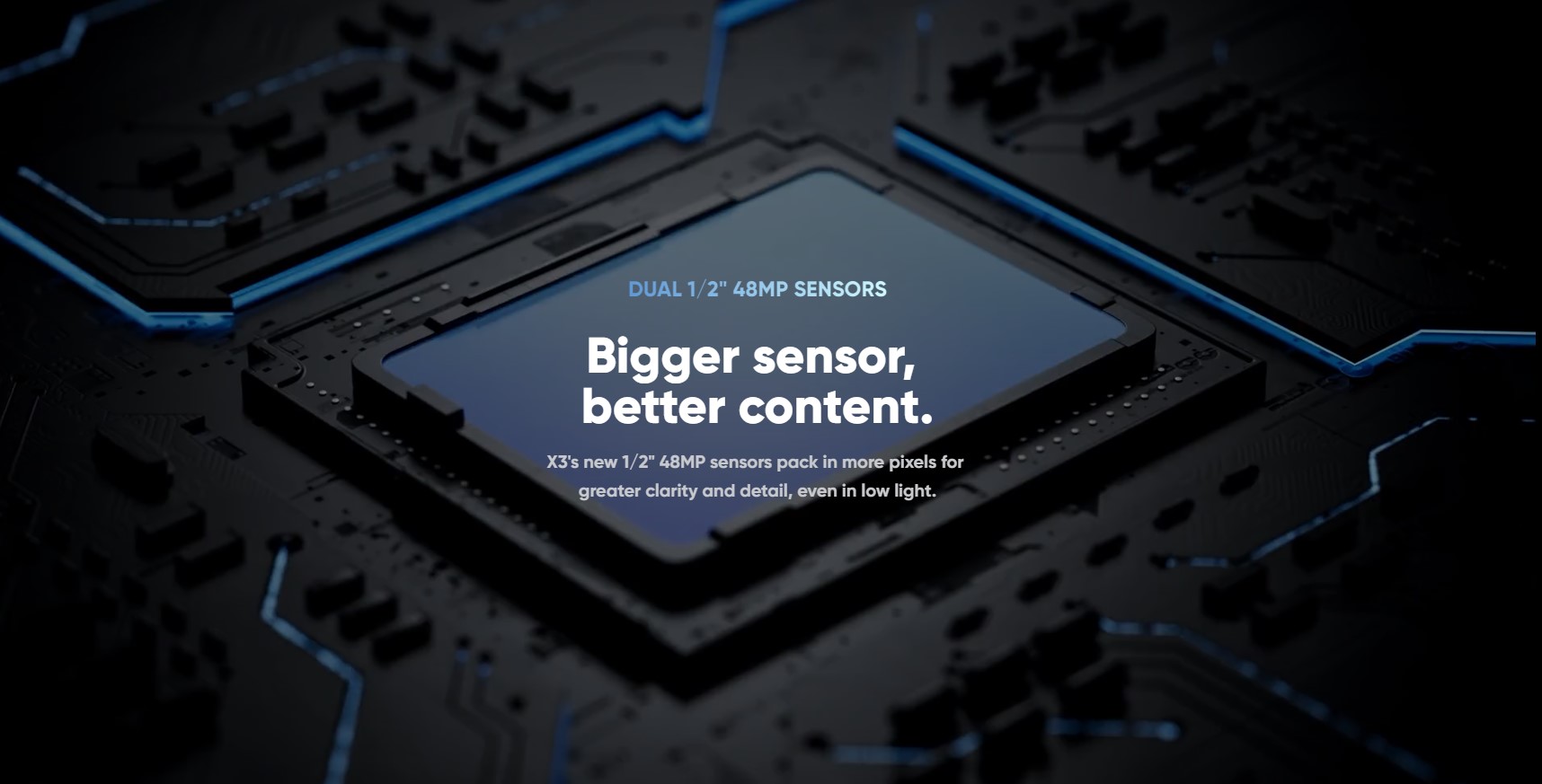 It can shoot up to 5.7K 360 video with Active HDR. Now, users can shoot at 4K resolution even in Single-Lens Mode.
There is also a new, extremely wide 170-degree MaxView at 2.7K. The X3 is capable of capturing 72MP 360 photos and 8K 360 time-lapses.
The Matrix-like slow motion effect known as Bullet Time, which is created by swinging the camera in a circle over the head, has also received a resolution and frame rate upgrade to 4K 120fps and 3K 180fps.
Camera Features
The option to shoot first in 360 degrees and reframe the footage later gives the creator full freedom. Furthermore, the 360-action camera can automatically stitch the selfie stick out of the footage, making it invisible, thanks to the camera's dual-lens design.
The X3 has a new Me Mode that automatically tracks you in real time and reframes the footage while shooting at 60fps with the invisible selfie stick.
The six-axis gyroscope and FlowState stabilization of the action camera enable its 360° Horizon Lock, which maintains the horizon level even when the camera is fully rotated.
There is also the new Loop Recording mode. This mode transforms X3 into a dashcam, continuously recording video but only saving the final minutes according to your set interval to save memory card space.
Battery
The Insta360 X3 includes a larger 1800mAh battery with a total runtime of 81 minutes. It charges via a USB-C port which, according to Insta360, takes 90 minutes to fully charge.
Insta360 X3 Price in Nepal and Availability
The Insta360 X3 price in Nepal is Rs. 66,500. It is available for purchase at Oliz Store.
| 360 action camera | Price in Nepal |
| --- | --- |
| Insta360 X3 | Rs. 66500 |
ALSO READ: GoPro Hero 11 Black with Larger 27MP 8:7 Sensor Launched in Nepal
The Insta360 X3 is an upgrade to the Insta360 One X2. It now has a larger rectangular touchscreen display, a larger 1/2″ sensor, and a few new shooting modes and features such as Me Mode and Loop Recording Mode.
What do you think of the Insta360 X3? Let us know in the comments!

---
Also, watch our review of Poco M5 in Nepali.