Huawei Nova 2i's camera is one of a well-equipped piece of marvel. It comes with tons of mode and features. And most of those features have been covered in our camera review. Today, we'll mostly focus on modes and effects available in the Nova 2i Camera app. Modes are specifically designed to shoot for unique conditions based on lighting, environment and etc. And the Nova 2i has plenty of modes and effects for various situation.
You can select various modes by simply swiping right. Each mode gives you a different look and feel. It is unique in its own right. Standard features like HDR, Panorama, Time-Lapse, Slow-Mo, Night-Shot isn't new. However, Huawei Nova 2i comes with much more. Light Painting, Filters, Effects, Audio Notes, Watermark, Document Scan and Good Food are modes distinctively tailored to meet users' ever-changing need in photography.
We will try our best to explain what different modes in Huawei Nova 2i does, and quality of the picture or video in that mode.
Huawei Nova 2i Camera Modes
---
HDR
HDR is a high dynamic range technique that presents a similar range of luminance similar to experience through the human visual system. It is often achieved by capturing and combining several different, narrower range, exposures of the same object.
This slideshow requires JavaScript.
Pictures shot in HDR mode in Nova 2i looks amazing. Colors are vibrant with details truly vivid. You can use this mode to truly capture photos with richer tones. And, you can see some clear differences between pictures if there are more colors in the picture itself. Impressively the phone captures the photo quickly even in the HDR mode. But, do not forget to keep your phone steady, just to get a perfect picture.
Panorama
Panorama is a wide-angle view of a physical space. It takes various points in a sequence from a physical space and stitches them together. While this mode isn't new, Nova 2i does handle the stitching process well. There aren't any irregulars in the pictures, most images look awesome. Like HDR, you should remember to keep your hands steady when using this mode too.

Time-Lapse and Slow-Mo
Time-Lapse is often used to "move things faster". It works by modifying the speed of the camera, frame interval and the exposure time. A similar principle works in Slow-Motion technique. It is often used to "move things slower".
It is very easy to use both modes in Nova 2i. Interestingly, Time-Lapse works as it should, with good video quality. However, the story is different for Slow-Mo. You do get that Slow-Mo effect but the video quality is not HD. The video quality suffers perhaps due to the compression.
Night Shot
Night Shot is included in almost every digital camera on the market. Including this mode in DSLR is understandable. But in a modern smartphone, it's barely usable. It uses a long exposure of a scene about the certain interval of time. Also, to get that bright night glow, you should keep your smartphone steady for that period of time.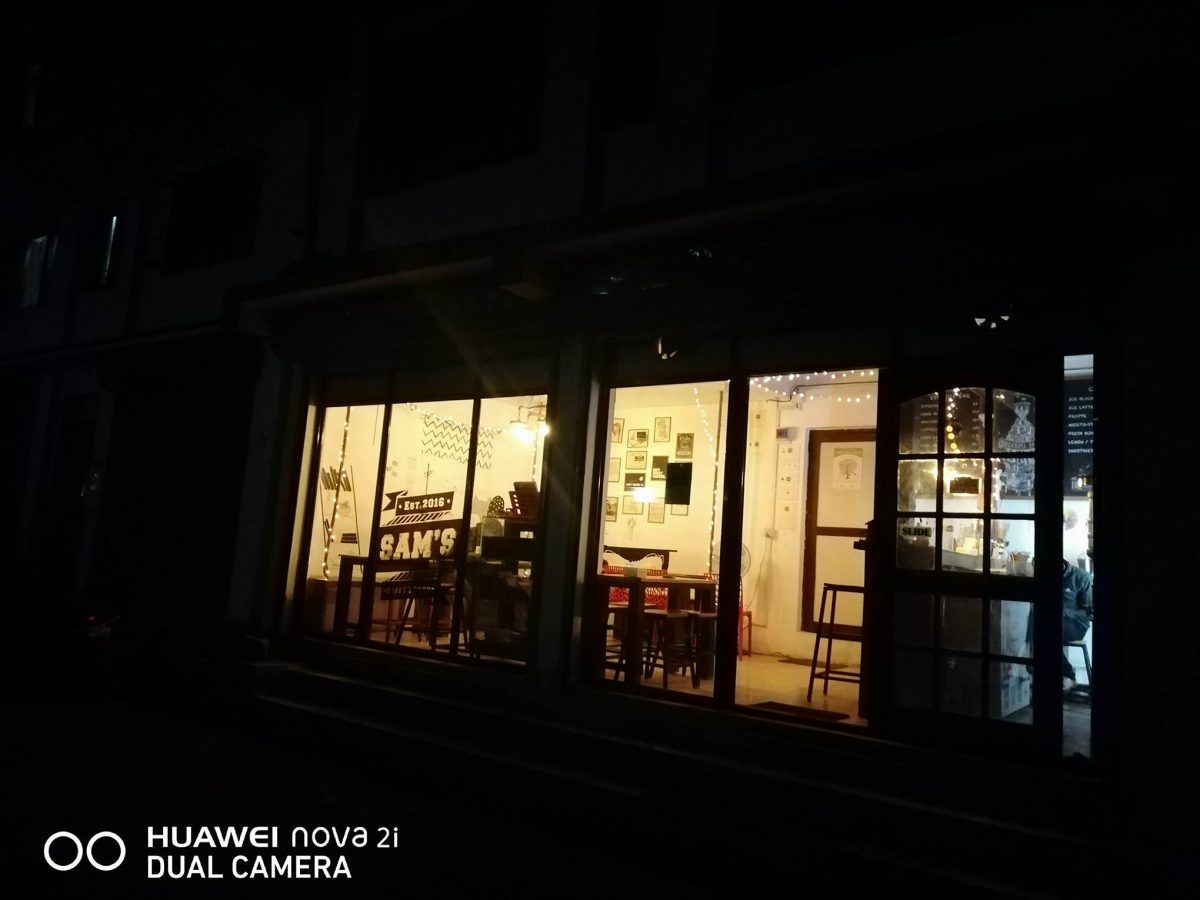 In this mode, you only get that quality picture when you keep your smartphone steady. This includes using a tripod or a stand. Yes, when you see the picture, it becomes worth it! I still feel that its too much work for an average smartphone user but a best friend for photographers, especially; mobile photographers.
Light Painting
Light Painting is a photographic technique in which exposures are made by moving the light source while taking the long exposure photograph. You can either shine the light directly at the camera or move the camera itself during the exposure.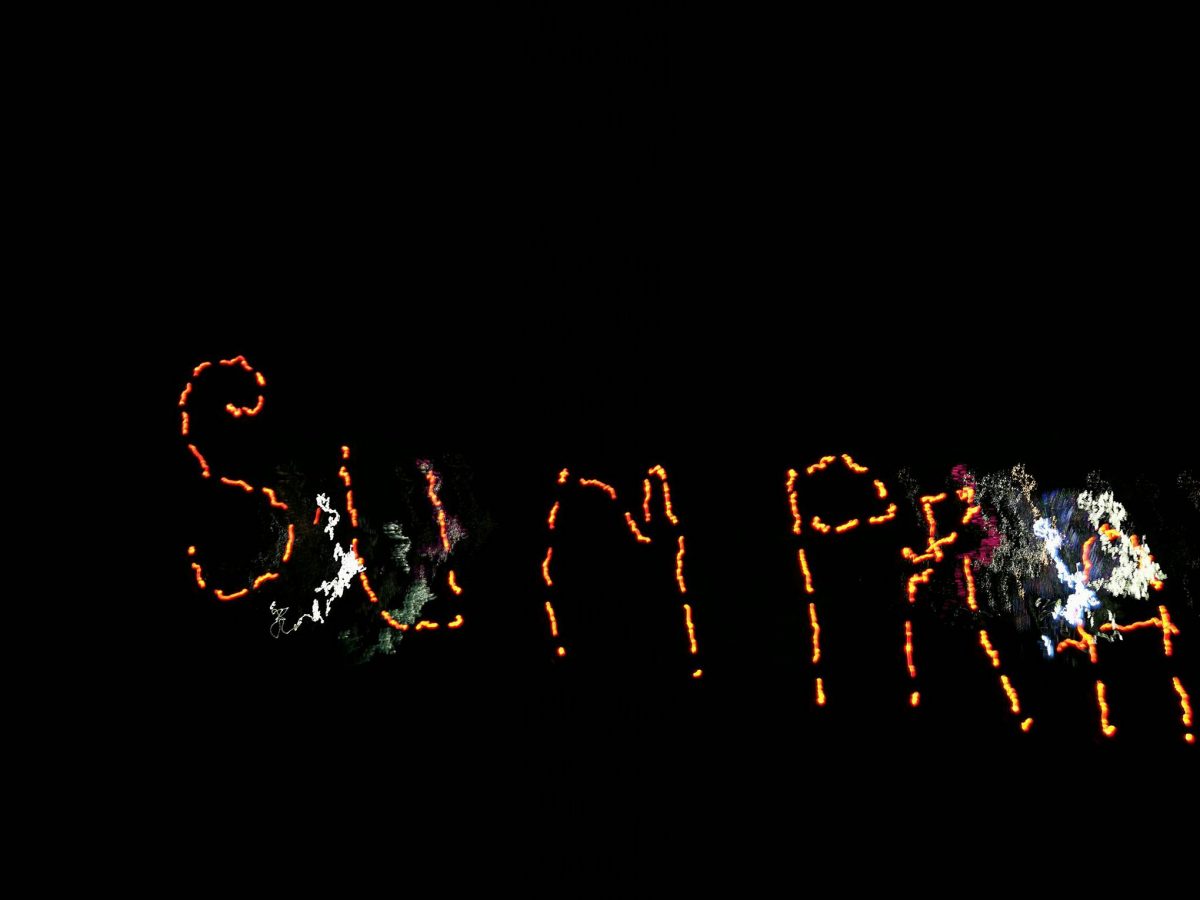 It is definitely one of the unique modes in Nova 2i. I have to be honest, I never did quite understand how people used this mode. Though, other people have clicked awesome and artistic images. If you do nail this mode, pictures look exceptional.
Bokeh Mode
It is one of the selling points of Huawei Nova 2i. After enabling the setting, you get two more features to play with Bokeh effect. Bokeh effect blurs the background focusing on the center object. The phone process well, even around the edges. You can see a live demo of effect but it is more prominent after it's completed processing. Also, you can adjust the blur effect even after capturing the picture.
This slideshow requires JavaScript.
Fascinatingly the portrait mode works for the selfies as well. The dual front camera setup with 13MP +2MP sensors helps to achieve this feature. The first 13MP takes the picture and the second 2MP camera is used for getting that bokeh. Selfies do look good in well-lit surroundings. Furthermore, you can combine the soft light feature with the portrait mode to get perfect well-toned selfies.
Effects, Filters, and Add-ons
The mode like effects and filters are more or less similar what Instagram or Snap Chat provides. You can select from up to eight filters like mono, impact, halo, nostalgia. Furthermore, you can control the intensity of the filter. As for the effects, it is powered by Pit and Youtoo with an uncanny resemblance to Snap Chat. These are many you can choose from, all for harmless fun. It is definitely fun!
This slideshow requires JavaScript.
At the end, we have modes I'd like to call Add-ons: Watermark, Audio Note, Document Scan and Good Food. You don't specifically use this mode for artistic reasons but rather add-ons. Using watermark, you can add watermarks like Time, Location, Feelings along with your photos. Audio Note takes a photo along with few seconds of sound. Document Scan photographs documents intelligently, it crops out rest of the image only highlighting the text in the document. At last, we have dedicated feature for foodies. Good Food will help you take appealing pictures of your food.