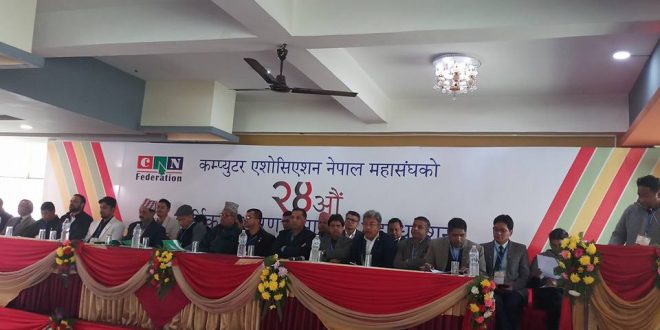 Hemant Chaurasiya has been elected Computer Association Nepal (CAN) Federation's President in the 24th annual general meeting and general convention, reports Republica.
Computer Association of Nepal is the oldest and largest organization in the ICT area of Nepal. CAN was formed in 1992 and transformed into a federation in 2015. The 25-year-old initiative started by some ICT practitioners, is now established throughout the country.
On 24th general assembly of the CAN Federation held on 24th December, 2017, a 42-member new working committee was decided. Hemant Chaurasiya who was previously the vice-president was elected as the President of CAN.
Similarly, Biswaram Balami, Sunaina Ghimire Pandey, Romakanta Pandey and Nawaraj Kunwar were elected as vice presidents. Likewise, Ranjit Kumar Poddar was unanimously elected as the general secretary.
Chaurasiya expressed his gratitute on being elected as the president and also mentioned his plans for the future. He also stated that he would work to make the federation united and transparent.