Minister of Communications and Information Technology, Parbat Gurung informed that the government would soon issue a new directive to regulate social networking platforms during a press conference on Wednesday.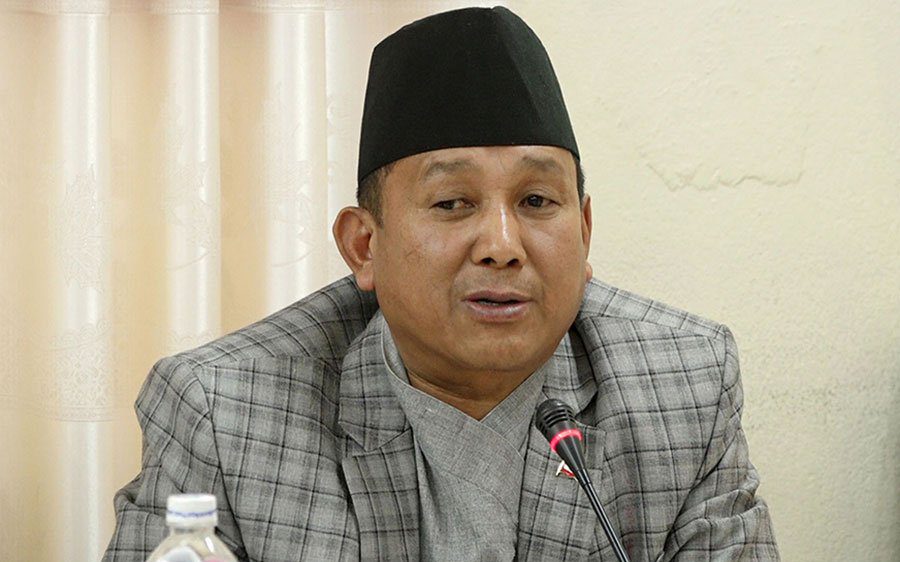 He said that the people have been posting derogatory and defamatory content against the presidential institution. This is not the first case where the government has talked about imposing strict laws on freedom of expression in social media. 
Earlier, in February 2019, the government proposed a law restricting 'improper' contents on social networking sites. 
According to the proposed bill related to management and regulation of information technology, the government could impose a fine up to Rs 1.5 million and five years' imprisonment for the ones who violate the law.
Since 2018, several internet users have been arrested for their posts on social networks. 
According to Dilli Ram Sharma, joint secretary and spokesperson of the Ministry of Communications and Technology the bill is yet to be passed due to the parliament dissolution.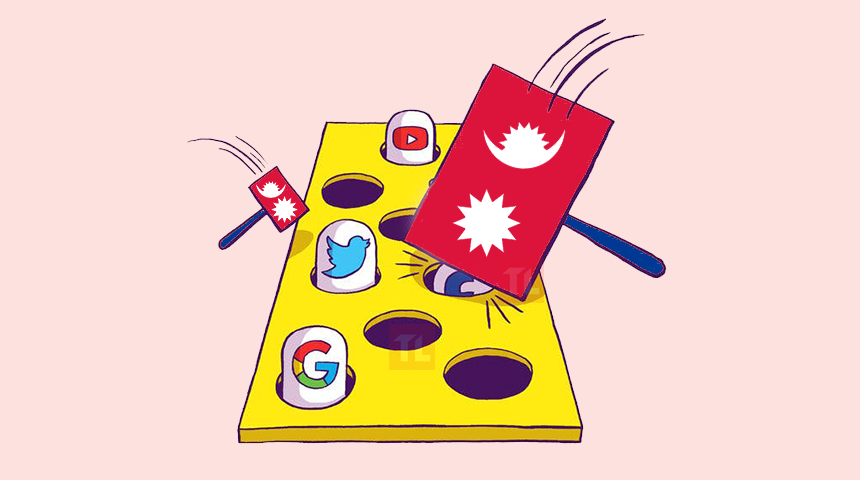 "Currently we are planning to prepare guidelines for healthy social media practice in Nepal. We are organizing internal discussion in the ministry for the directive," says Sharma. He, however, denied speaking on the issues being discussed for the guideline. 
Journalists, activists, and entrepreneurs have been expressing their disappointment towards this announcement by the ministry. They believe that this will be wrong practice in a democratic country. 
"The government should have trust in its people and should not restrict their freedom of expression," says Dibyesh Giri, Co-founder and CEO of Smart Tech Solutions. 
Concerns about the regulation of social media have been a topic of discussion all around the world. However, in Nepal, the government seems more bothered about implementing restrictive order for someone speaking against governance rather than focusing on healthy practice, views Giri.
"Recently, government-imposed fines on some e-commerce entrepreneurs for unnecessary reasons. As there is no act related to e-commerce, we criticized irresponsible and illogical act by them. This is called freedom of expression where the citizen can fully express themselves if they face hassles by the state practices," he says. 
Giri shares that he is strongly against the announcement by the Minister. "A state should have a strong rule of law. Curtailing freedom of expression will only take the country backward and create a barrier in innovation," he opines. 
"If the directive is focusing on controlling the criticism of officials in the government, this is wrong. Being a democratic country, it is normal for citizens to express their disappointment towards the weak governance," says Govinda Acharya, president of the Federation of Nepali Journalists (FNJ). 
He also says that the government cannot bring directives to regulate social media. "If the government wants to regulate, it needs to introduce the law. But already, there are laws for governing against obscene content and content which encourages violence, attacks religious harmony and peace, and spreads wrong information on health and other wrong practices. So, we also don't need anything further," he says. 
Former President of Internet Society Nepal and Advocate Baburam Aryal says that issuing directives will not create liability. 
"Directive comes under a process of framing a law. Also, it is important to be clear that under which provision of which act, is the government trying to bring the directive?" Aryal shares.
"It is an insult on sovereign people to issue directive when House of Representatives stands dissolved. The executive cannot issue directives that affect fundamental rights avoiding the floor of parliament. The government that has declared elections in itself is a caretaker, thus cannot make such decision," writes an editorial of National daily Kantipur on Thursday. 
In the speech, Minister Gurung said that social networking sites should also open offices in Nepal. Legal experts say that registering social media companies can be a good way to ensure safety and address cybercrimes in Nepal itself. 
"However, it is impossible to register the social media companies in Nepal. There are several such companies used in Nepal and also not all of them are legal," says Advocate Prabin Subedi, who is an LLM graduate in Information Communication Technology Law Prabin Subedi.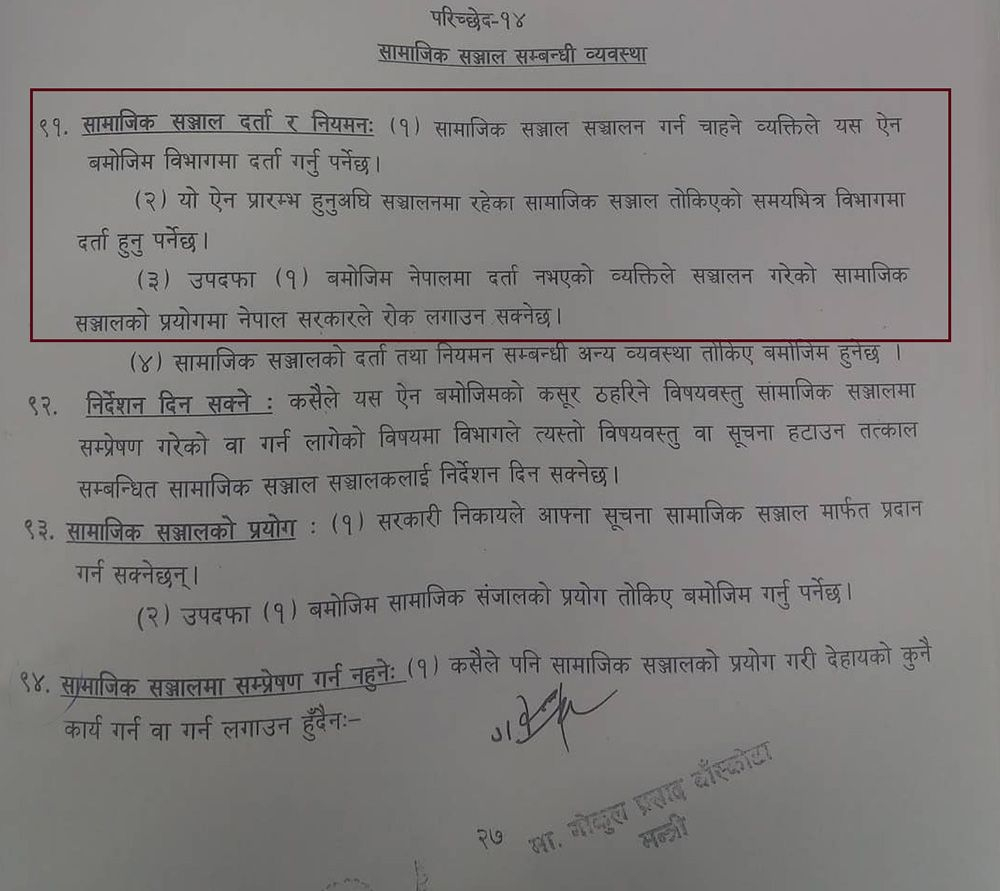 He also shares that the government can only curtail the freedom by bringing a separate law, not by bringing a directive. 
READ NEXT: Nagarik App, Nepal Government's Initiation to Digitize Public Services