Sroth Code Game(SCG) is back with yet another innovative obstacle-based game, GoatVenture. GoatVenture was released on the 18th of October, 2017.  It is a much similar to all SCG's other games in terms of using Nepali aspects in them.
Sroth Code Game is a Nepal gaming industry established with the vision to uplift Nepali games. SCG is known for developing games based on Nepali Culture and Historical background.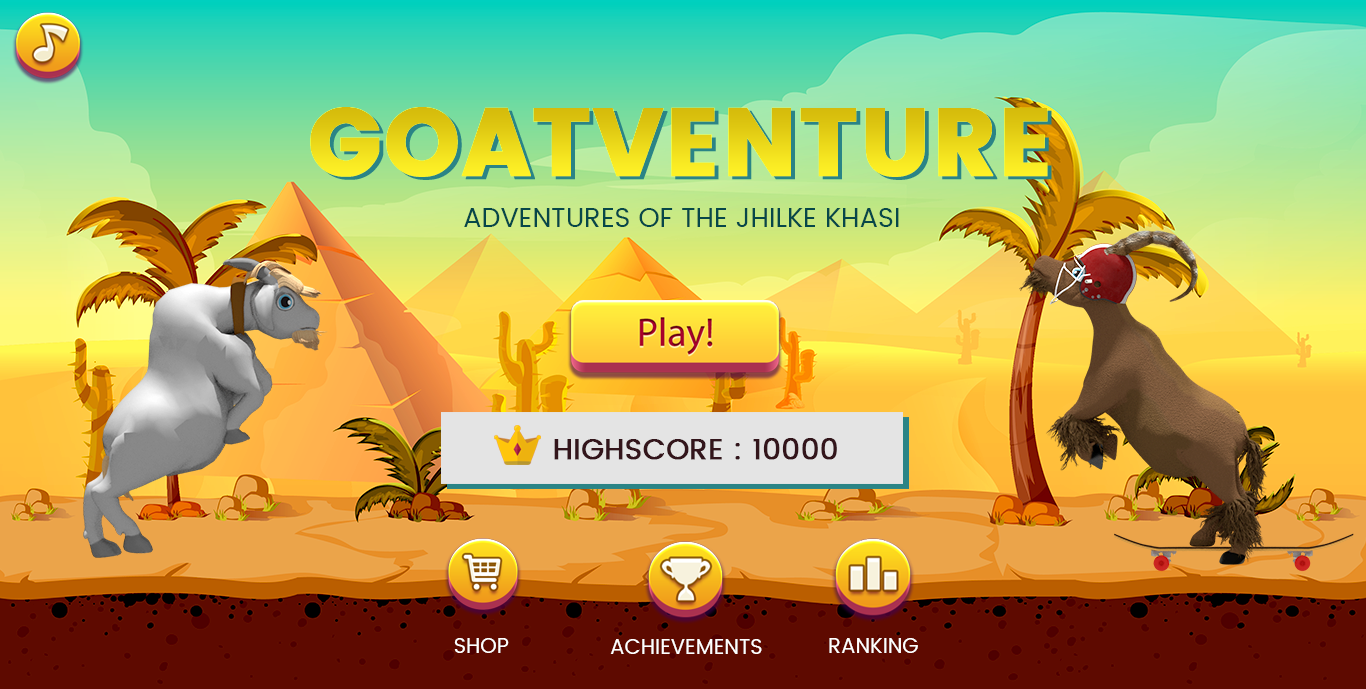 GoatVenture is based upon the Dashain festival of Nepal. The festival of Dashain is quite popular for the sacrifice of goats. In this game, the very aspect of the sacrificial is used. The goat with the name Jhilke Khasi is on a run to avoid being sacrificed.
As the goat runs, it encounters obstacles in the form of humans, stones, and mushrooms. The goat also runs into coins which it has to collect throughout the game. The goat also comes across different boosters on its way. The boosters evolve the goat into "SuperKhasi", "BlackMetal Khasi" and other cooler mystical beings. However, these boosters last for short duration of time.
The game is currently only available on the Android platform. The developers are going to release the iOS version very soon.
How to Play?
The game is very easy, to begin with. It can be played by the simple taping of fingers. The tap on the left side of the screen will make the goat jump while the right side will make the goat attack the obstacles on its way. Long press on the left will make the goat jump higher.
However, once you start playing you might get confused with the left and right and jump and attack. This results in losing numbers of game and playing it again and again. Hence, the game is as addictive as it can get and hard to master.
Final Say
GoatVenture like every other SCG's game is developed by Nepali and has aspects of Nepal in it. These aspects make the game stand out and more appealing. It is also quite addictive in nature. However, there are issues such as slow response time and lags which makes it less impressive.
Keeping these issues aside, the game should be tried at least once by every Nepali to promote Nepali games.