Dublr is a new mobile app from Fawesome Apps, which does the opposite of what Dubmash does. Dubmash allows you to mash videos and audios, by letting you dub your video to popular audio clips. Dublr, on the other hand, allows you to dub your audio over a popular video clip from movies, TV shows, cartoons, etc.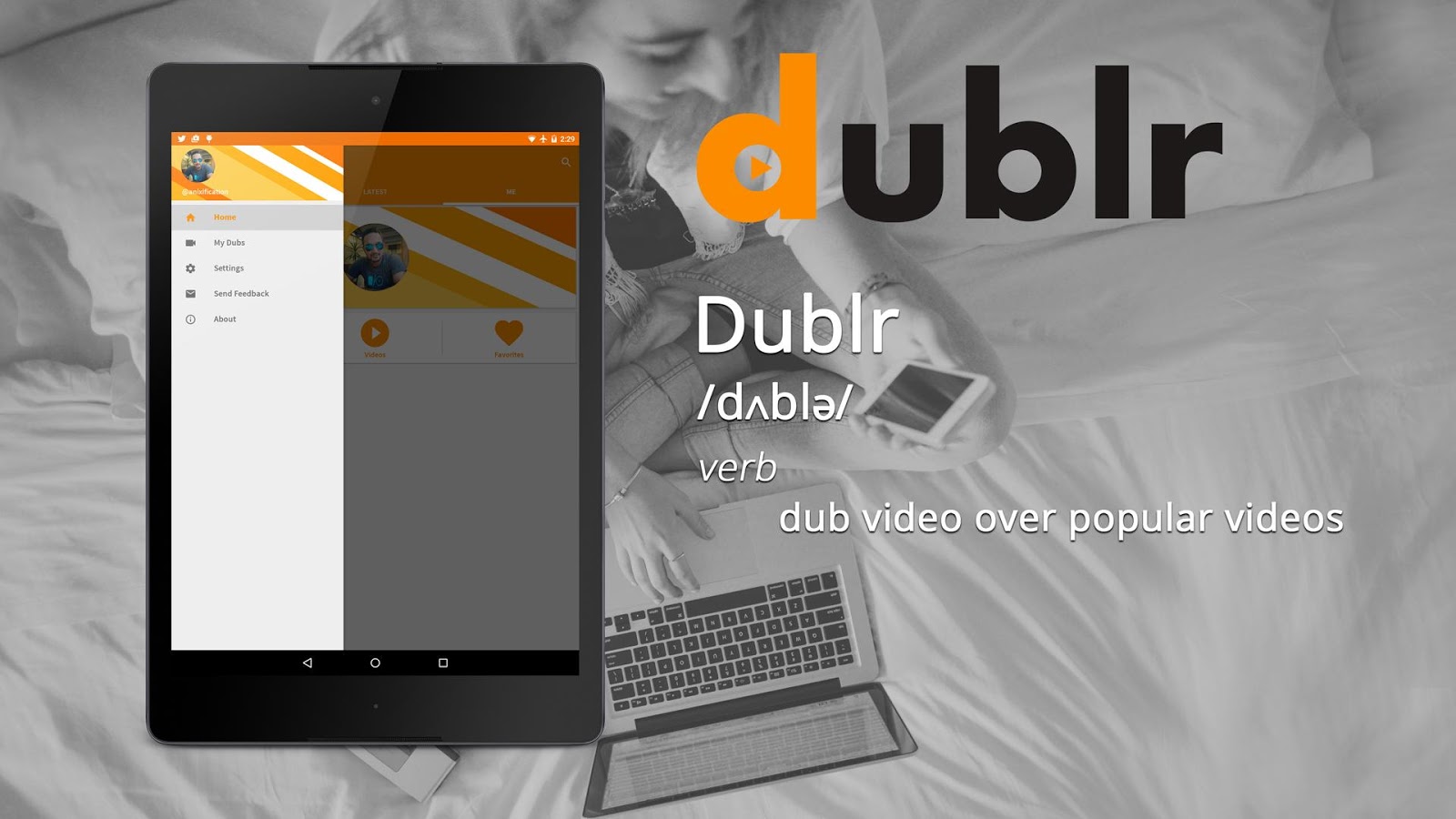 We got an early access to the app to checkout its operation, and it seems to be real fun. I spent almost an hour dubbing my audio over some video clips (viz. Paras Khadka Interview with Rishi Dhamala, "Frankly my dear, I don't give a damn" from Gone with the wind, 911 Emergency from Johnny Bravo and many more). There's a list of video clips available on categories such as Movies, TV Series, Cartoons, TV Ads etc.
After clicking on a video clip, it gets downloaded onto your mobile (its just a clip, not an entire video, so it took me about 20-30 seconds at most.) Then you can watch the clip, listen to the original audio in it, and have your own audio dubbed over it. The original audio is muted, and you can just see the video when you begin to dub. There's also sound waveform bars just above the video, so that you can actually get an idea of when to speak in order to sync your audio with the video. Once done, the dub can be shared on different social networking sites from the app itself.
You can register with your Facebook or Twitter account, and even upload your own video template, if the ones available are not to your liking. I did find an issue while dubbing some videos. Even before the video reached halfway through, it restarted while the audio dubbing continued in the background. I had to close it, go to the list, and then return to the video again to solve the problem. Anyways, that will be fixed sooner than later, I hope.
If you want to try out Dublr, you don't need to wait any longer; Dublr is releasing today for public use. Give it a try, and let us know what you think of it by commenting below.