Doohan has entered Nepal with four new Doohan eScooters!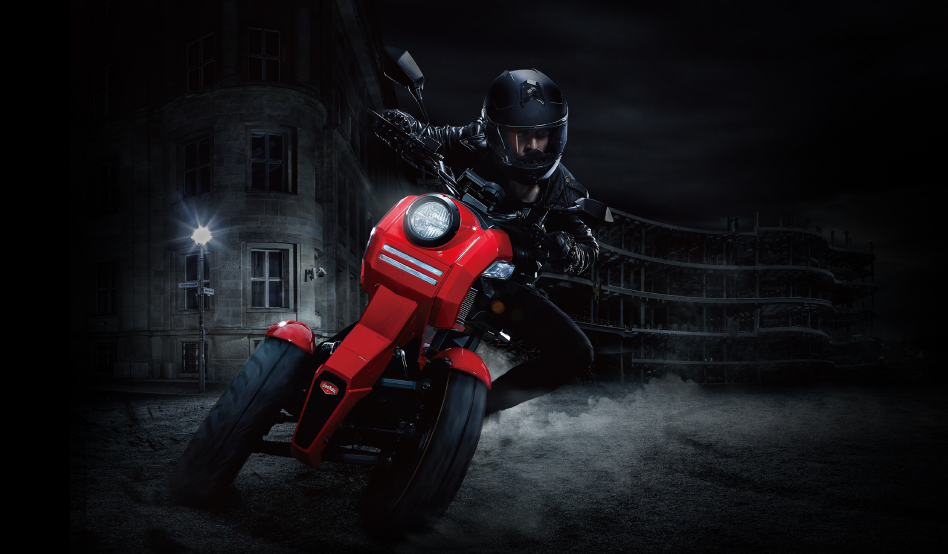 Kaliber Auto, the authorized distributor of Doohan e-Scooters in Nepal, is currently showcasing Doohan iTank. It is a one-of-its-kind premium tri-wheel scooter in Nepal.
Interestingly, it offers something completely different and unique, even for an e-Scooter.
Doohan iTank will be the flagship Doohan product, featuring segment-first features and mind-blowing performance.
Talking about the pricing, Doohan i-Tank price in Nepal is Rs. 3.59 Lakhs.
With that, let's take a quick look at the Doohan iTank in Nepal along with its specifications.
Doohan iTank Specifications
Motor: 1500W BOSCH
Battery: 60V26AH
Peak Torque: 128 Nm
Battery Type: Lithium-Ion
Range: 45Km – 75Km in Single Battery
Top Speed: 45Kmph
Charging Time: 5-6 hours (Quick Charging Support)
Tyres: Disc

80/100-12 – Front
120/70-12 Rear

Tubeless Tyres: Yes
Braking Type: e-ABS
Weight: 99 – 108 Kg
Ground Clearance: 130mm
Colors: Red, Black, White, Green, Blue, and Gold
Doohan iTank Price in Nepal: Rs. 3,59,900
Doohan iTank Overview
Design
Doohan iTank also proudly features a tri-wheel design, also seen in iTango.
It is driven by alienation with its aesthetic design.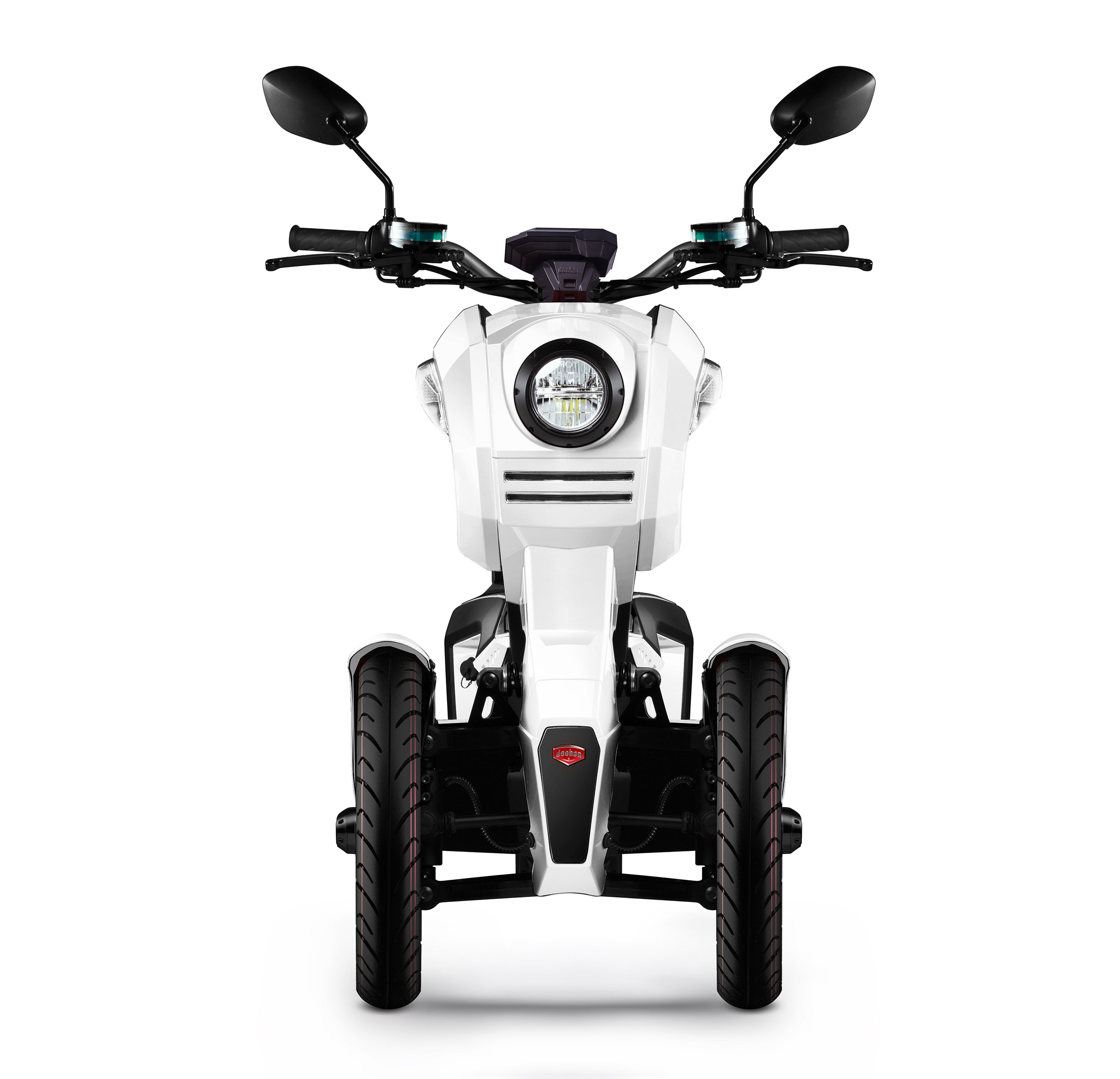 The main body shape is inspired by geometric elements. However, the styling components are made even more aggressive.
Befitting its name, the iTank feels like a real tank with its Doohan Dual-Front Wheel Technology (DDWT-S). It will make the e-Scooter stand out while making it more stable and safer.
ALSO READ: Project Zero: Price Revealed for Yatri's Nepali Made Electric Bike!
The styling elements are simplified, but it is slightly more personalized with premium materials. It gets an aviation-level wrought aluminum suspension complete with stylish 12-inch tyres.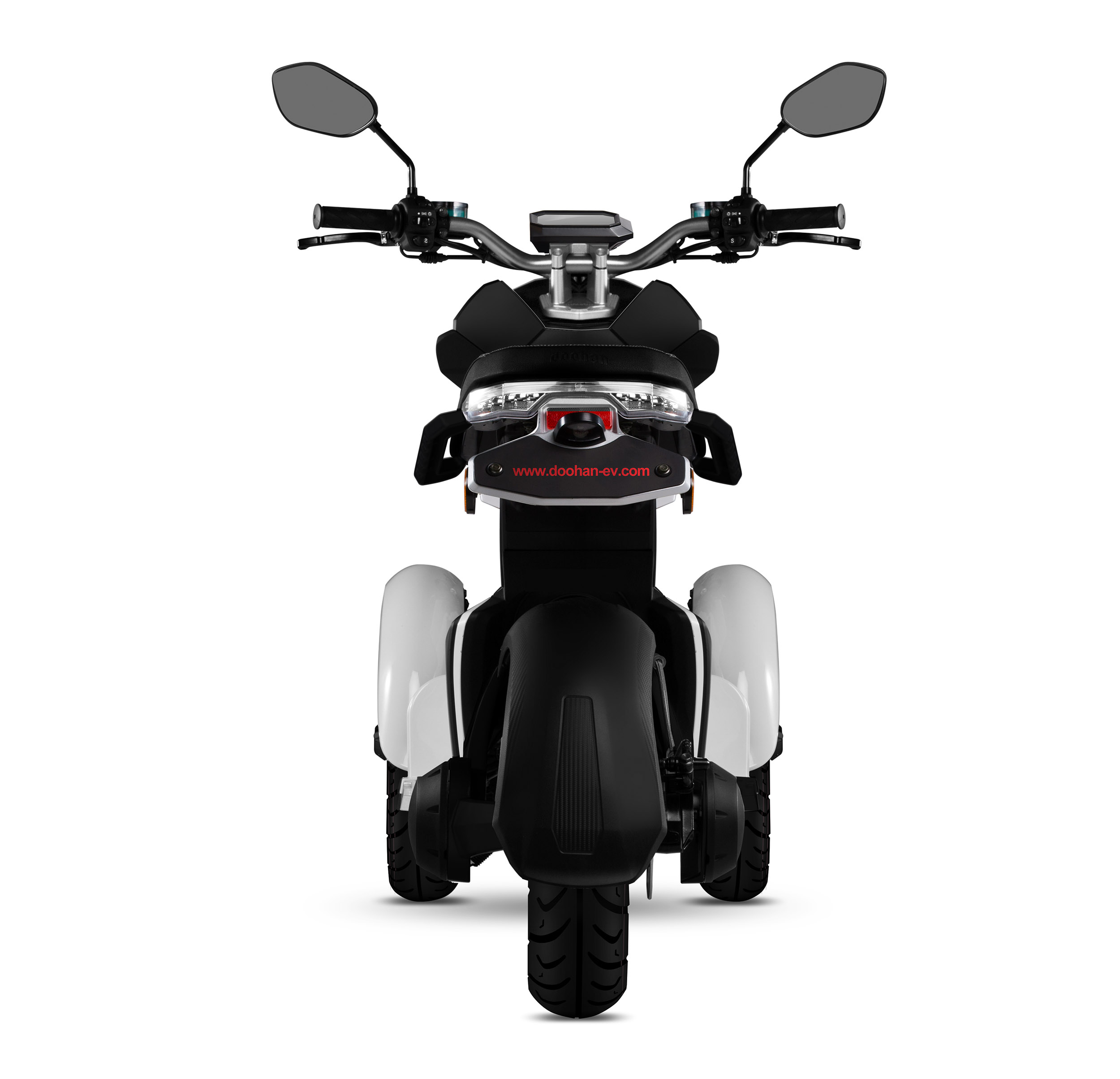 Both the front and rear sections get LED lights and LCD panels. Like other e-Scooter, it gets a high-quality plastic build.
Doohan iTank will be available in three different colors: Red, Black, and White.
Performance
Doohan iTank is available in single variant: Single-Battery.
Doohan iTank is powered by a 1500W Bosch Motor capable of going to a top speed of 45Kmph. It comes with a 60V26Ah Lithium battery, packing in a range of 50Km (at 45kmph speed) and 75Km (at 25Kmph speed).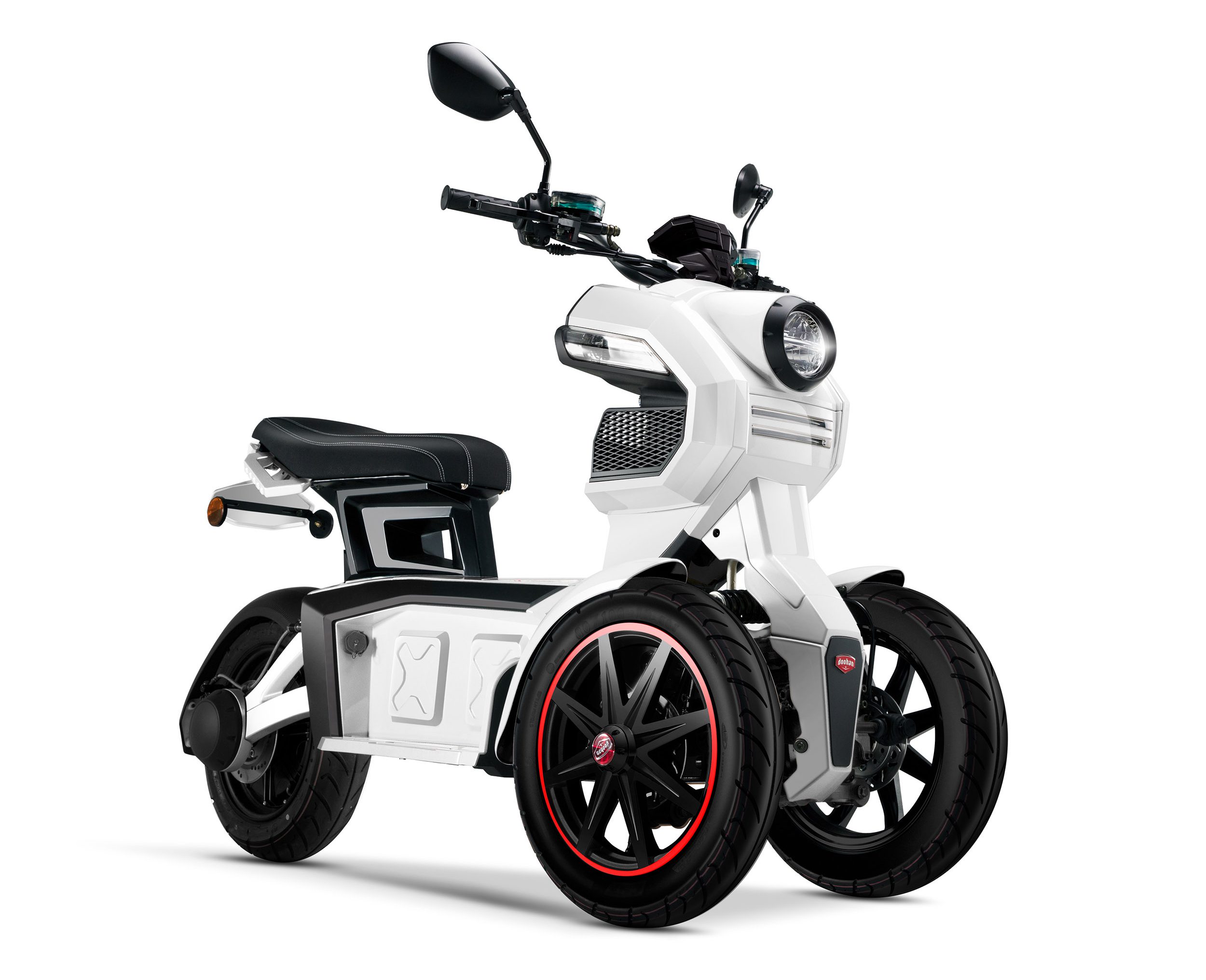 The average charge time is 5-6 hours. Furthermore, the battery comes with an Intelligent Battery Protection System.
ALSO READ: Doohan iTango: This Tri-Wheel Electric Scooter is Launching Soon in Nepal
The battery supports Quick Charge with protection against over-discharge, short-circuit, temperature, and overcurrent.
Features
Being a flagship caliber eScooter, Doohan iTank is loaded with features! Here is a quick list of features.
Doohan iTank Feature Highlights
Dual-Front Wheel Technology System (DDWT-S)
Lightweight Body
Segment-First Tri-Wheel Styling
Customized 1200W and 3000W Bosch Motor
Auto Adapting LED Lamp
Integrated Tail Light with Integrated Side Light
128Nm Max Torque
Double Battery Capability
Lithium Battery with Intelligent Battery Management System
Three-Disc Brakes with eABS System
Roll-Lock System
Cruise Control
Doohan iTank Price in Nepal and Availability
Doohan iTank price in Nepal is Rs. 3,59,900.
It brings a whole lot to the table, from performance to one-of-its-kind styling.
| Doohan i-Tank | Price in Nepal |
| --- | --- |
| Doohan i-Tank | Rs. 359900 |
Talking about its availability, Doohan iTank is now available at the Doohan showroom in Kathmandu.
Like its iTango siblings, there is no other brand offering a tri-wheel eScooter in Nepal. Hence, it does not have any competition.
Frequently Asked Questions
Who is the authorized distributor of the Doohan iTank in Nepal?
Kaliber Auto is the authorized distributor of Doohan iTank in Nepal.
What is the price of Doohan iTango in Nepal?
The price of Doohan iTango in Nepal is Rs. 3.59 Lakhs.
Where is the Doohan showroom in Nepal?
The Doohan showroom is located at Gyaneshwor, Kathmandu.
---
Also, watch the Samsung A72 camera review in Nepali.