The Department of Roads has brought forth a proposal to construct a tunnel to connect the Rasuwagadhi border with Kathmandu, reports OnlineKhabar.
The tunnel will be 4.2 km long and will connect Tokha of Kathmandu to Chhahare of Nuwakot. With this tunnel, the Rasuwagadhi border will be just two and a half hours' drive away from Kathmandu.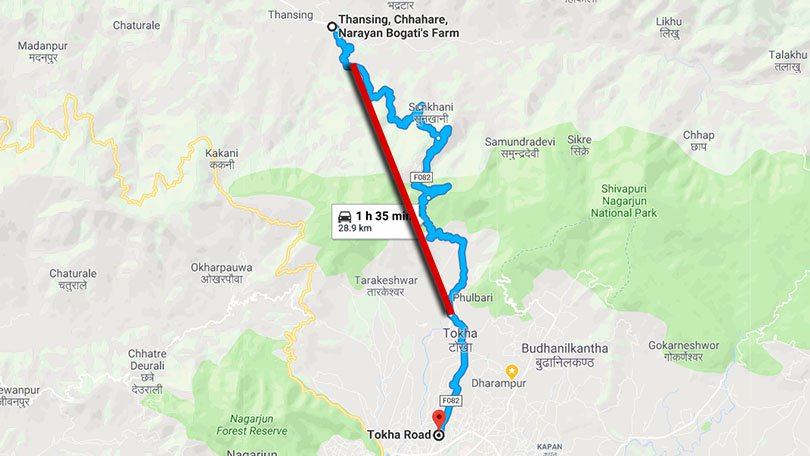 An access road of 35 kilometres has to be constructed to connect the tunnel with Pasang Lhamu Highway heading to Rasuwagadhi.
The Department has already done a feasibility study of the tunnel and will now work with the Ministry of Finance in order to collect foreign aid to complete the project. The government has already requested the Asian Infrastructure Development Bank for the assistance.
According to the Chief of the Foreign Aid Coordination Division at the Department, Sanjaya Kumar Shrestha, the whole project will cost around Rs 26.5 billion.