Are you ready? ARE YOU FREAKING REA—okay, I'll calm down. However, news with this caliber of good news, I simply cannot hold off my excitement! Don't worry, let me explain… Mere months ago, BMW MOTORRAD made its debut in Nepal.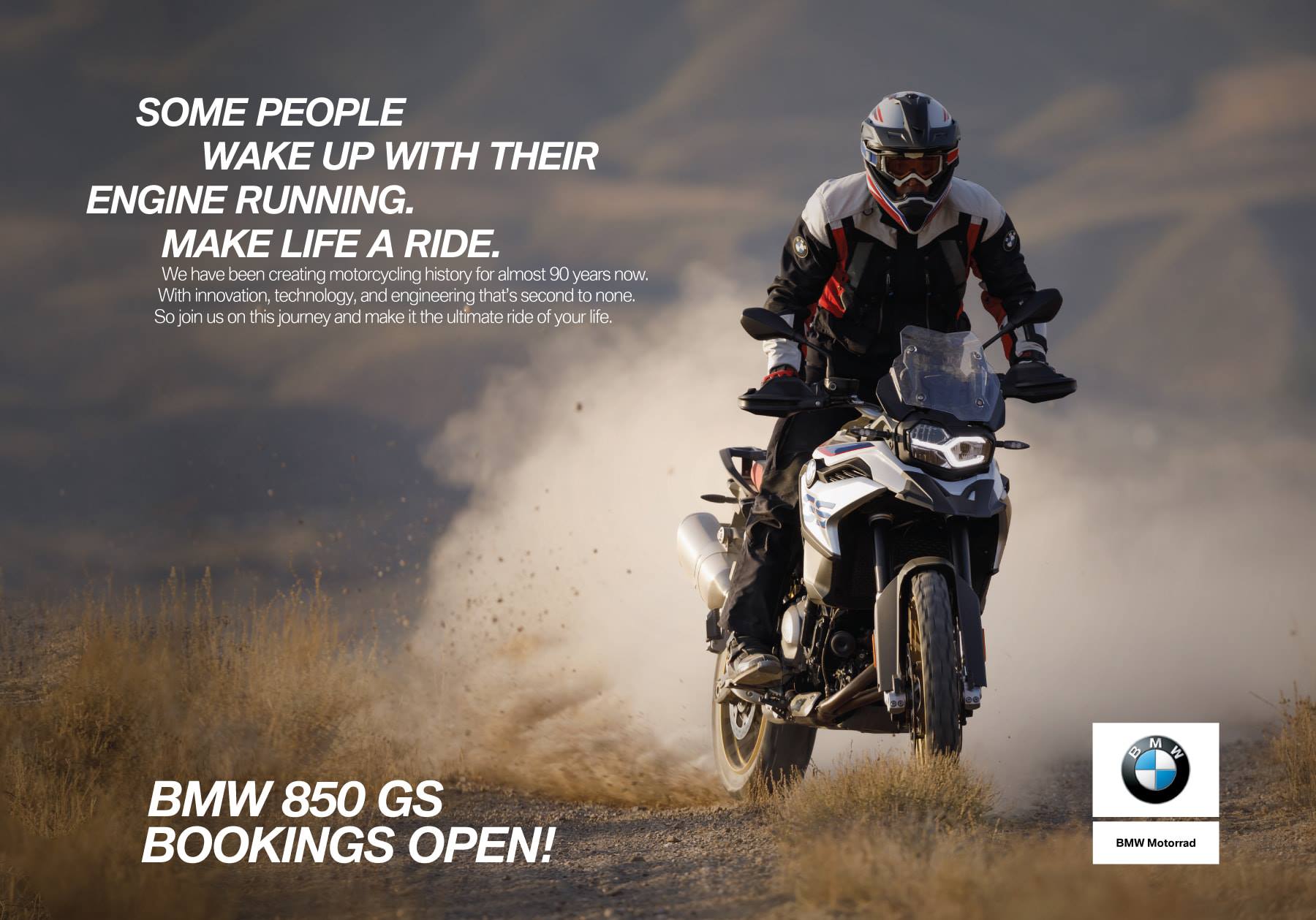 Himalayan Motorrad, under the subsidiary of Torque Motors Pvt. Ltd., launched the much-anticipated BMW G310R and BMW G310GS in Nepal. Moreover, we thought those were the only two motorcycles from BMW for a time being.
And boy… BMW proved everyone wrong. Apparently, BMW had a trick up their sleeves; BMW 850GS. So, BMW Nepal just casually announced the 'bookings-open' for BMW 850 GS. Hey BMW, you don't just "casually" announce an adventure bike of this caliber. You simply don't do that!
As for the pricing, the BMW F 850GS price in Nepal is Rs. 36,00,000. Currently, it is open for booking! For more information or test-ride, please contact 9801233035 for details!
BMW F 850GS Overview
BMW 850GS is powered by an "advance" fuel-injection 853cc engine. Well, advance is just easier to say, than "a water-cooled, 4-stroke in-line two-cylinder engine, four valves per cylinder, two overhead camshafts, dry sump lubrication" engine. Thanks to the 6-speed gearbox, it will produce exceptionally awesome performance numbers. The engine is capable of generating max power up to 95HP at 8250rpm and max torque up to 92Nm at 6250rpm.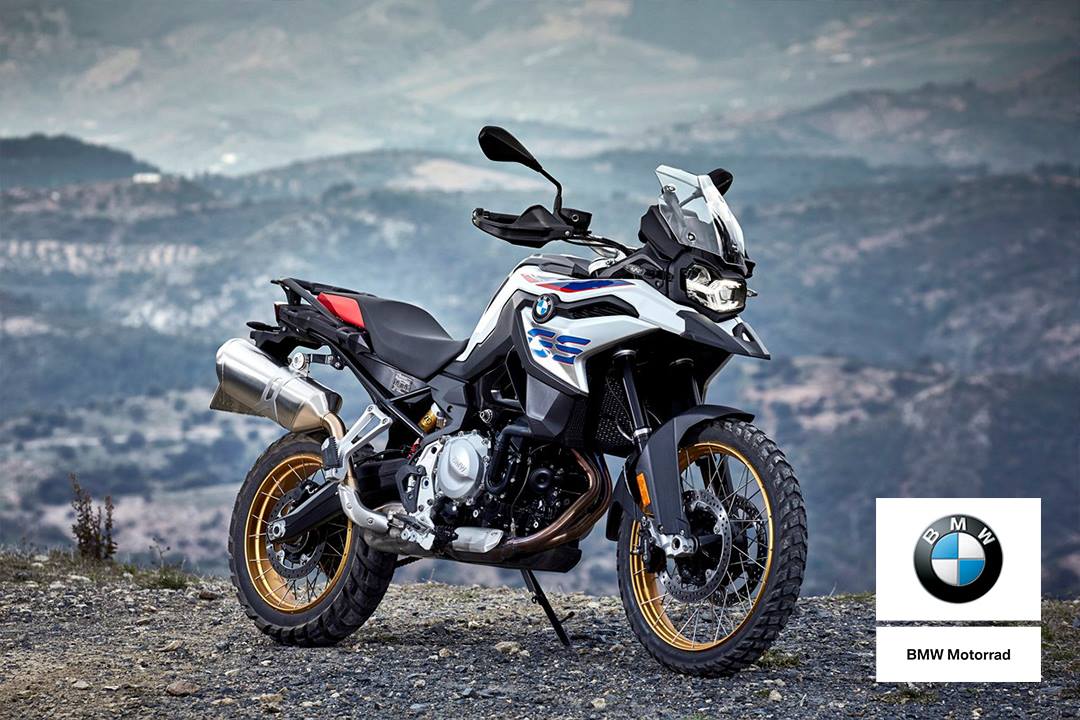 Likewise, you will get the latest and greatest features. You get a dual-channel ABS, 6.5-inch all-digital LCD TFT instrument cluster, massive 21-inch front tires, LED lights with DRLs. Furthermore, everything is brought to you in a nicely packed, good-looking bike. Again, the list of features doesn't just end there. Every fancy off-roading vehicle comes with a mode-selector. You use it to browse through a different mode, to choose the drive mode based on the type of terrains; rain or off-road or pavement.
Moreover, the unique design provides a unique experience for all types of riders. Yes, its that good!
BMW 850GS Styling
You find a lot of similarities between the BMW 850GS and the previously launched R 310GS. Styling mostly. Interestingly, 850GS acts as a bridge between the lower-end BMW adventure bike and higher-end like R1200GS. In terms of design, you might even find it more appealing than the Honda Africa Twin. Plus, you can sense the adventure on its surface along with the tuning fork inspired DRLs. Undoubtingly, you get a sense of mix between the fancy sporty look and a daring off-roader. Ultimately, that's what BMW 850GS is all about.
BMW 850GS is expected to come in three different color variants: Light White, Racing Red, and Lupin Blue.
This slideshow requires JavaScript.
BMW F 850GS Key Specifications
Engine Displacement: 853cc Water-cooled FI Engine
Maximum Power: 95HP @8250 RPM
Maximum Torque: 92Nm @6500 RPM
Top Speed: 200km/h
Weight: 216kg
Front Brake: 305mm Dual Disc (Dual channel ABS / disengageable)
Rear Brake: 265mm Single Disc (Dual channel ABS / disengageable)
Wheels Type: Cross Spoke Wheels
Fuel Capacity: 15 liters
Fuel Economy: 40km/l
Front Tire: 90/90 R21
Rear Tire: 150/70 R17
BMW F 850GS Price in Nepal:

Rs. 36,00,000
Thoughts on BMW 850GS in Nepal
So, why was I so excited about the launch of BMW 850GS in Nepal? Foremost, it is among the few motorcycles to cross the 800cc engine mark, first being the Harley Davidson Iron 883. That's very rear for a Nepali market. Slowly but steadily, people want more—more power and more performance. While the 250cc engine does provide that certain level of crunch, it isn't enough. Where does one draw the line at? 300cc? 500cc? Every motorcycle enthusiast knows that it is never enough.
If this trend continues its path, maybe… just maybe, we might finally see the debut of a 1000cc superbike like BMW S1000RR. For me at least, that scenario is a damn exciting one! Knowing Nepal and its streets, 1000cc superbike is obviously "overkill", but one might never know.