Voxcrow, a voice-based communication service provider for organizations, received the "Best Customer Excellence Award 2022" in a startup fest "CNIYEF Nepal Start Up Fest 2022" held at The Soaltee Hotel, Kathmandu, on June 25, 2022.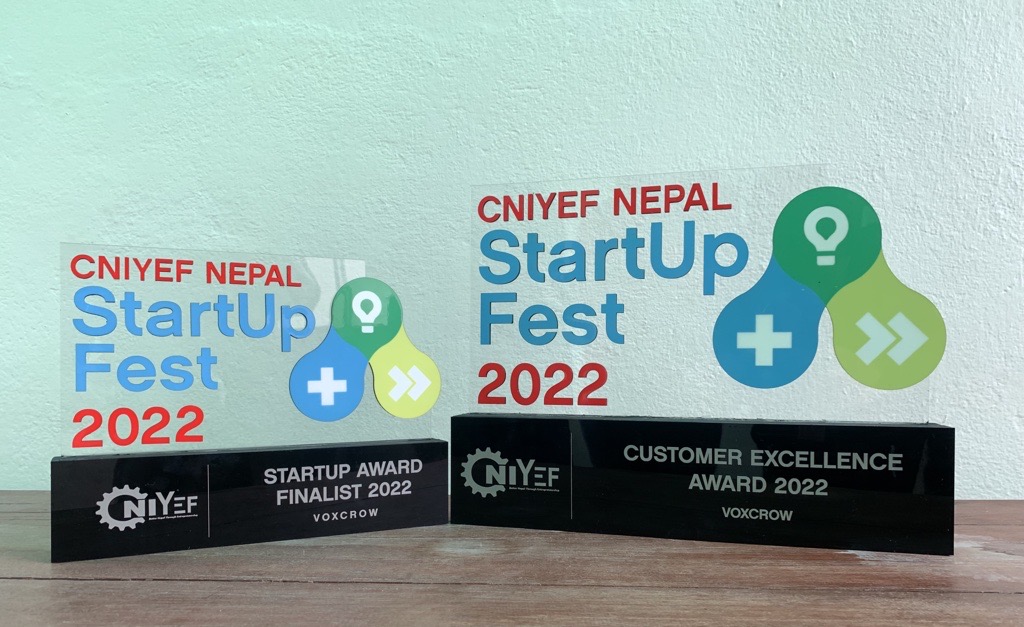 The startup fest was the initiative of the Confederation of Nepalese Industries Young Entrepreneurs Forum (CNIYEF), which was co-organised by the National Planning Commission, Youth and Small Entrepreneur Self-Employment Fund, and the Indian Embassy in Nepal.
The purpose of the event was to promote startup entrepreneurs and businesses. It was attended by over 500 people, including young entrepreneurs, business leaders, government officials, and students.
The event presented awards to six startup entrepreneurs for their contributions to the industry under six different categories: Startup of the Year, Best Innovation of the Year, Best Customer Excellence, Green Startup of the Year, Social Enterprise of the Year, and Entrepreneur of the Year.
The "Best Customer Excellence Award 2022" was given to Voxcrow by CNIYEF Nepal Startup in recognition of its contributions to improving customer service experiences through voice-based communication solutions.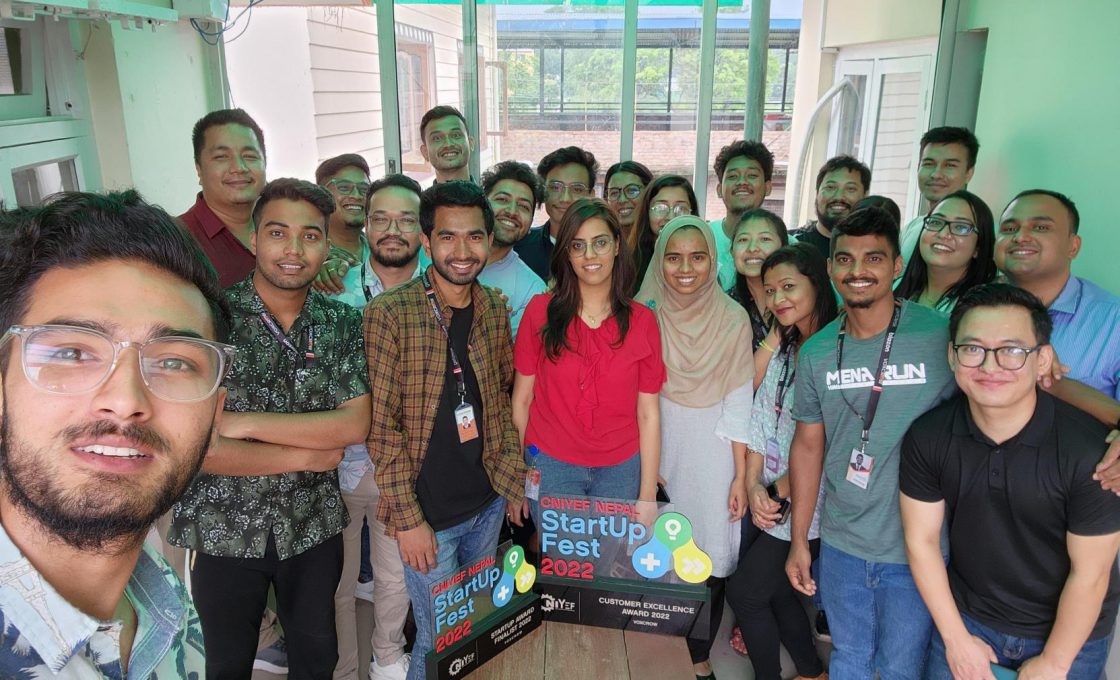 Additionally, Voxcrow secured Rs. 10 million investment in the startup fest. The fest had a total investment pool of Rs. 500 million. Over 300 Nepali startups had submitted their proposals to CNIYEF for the fest. Only the shortlisted startups among them were given the opportunity to present their pitch at the event.
There were 10 finalists. Investment firms including Team Ventures, Global Equity Fund, Aadhyanta Fund Management, Himalayan Capital, and Tele Venture signed an agreement to invest Rs. 245 million in total in 7 startup companies out of the 10.
The 7 companies are Voxcrow, inGrails, Skill Sewa, Doctors on Call Nepal, Kheti – DV Excellus, Dark Matter Game Production, and Digital Age Nepal.
GetDesk
GetDesk is a product of Voxcrow that made the company win the award. It is designed to handle inbound and outbound calls for businesses with features like data-driven decision making, real-time monitoring of agents, efficient workflow, insights on every call made within the business, and many more.
Last year, Voxcrow also launched a new voice-based communication technology, Ringaze. It offers a voice broadcasting system that can simultaneously broadcast voice messages to thousands of people using SIP (Session Initiation Protocol) numbers.
ALSO READ: Satellite Operator Kacific To Improve Broadband Internet Access in Nepal