Its been a while since we last saw a major update to the Volkswagen Tiguan. However, that's all about the change with the upcoming "rumored" launch of the Volkswagen Tiguan Allspace 7-Seater in Nepal. Pooja International, the authorized distributors of Volkswagen cars in Nepal, hasn't officially announced its launch. But there are rumors floating around about the launch of the new Volkswagen car in Nepal.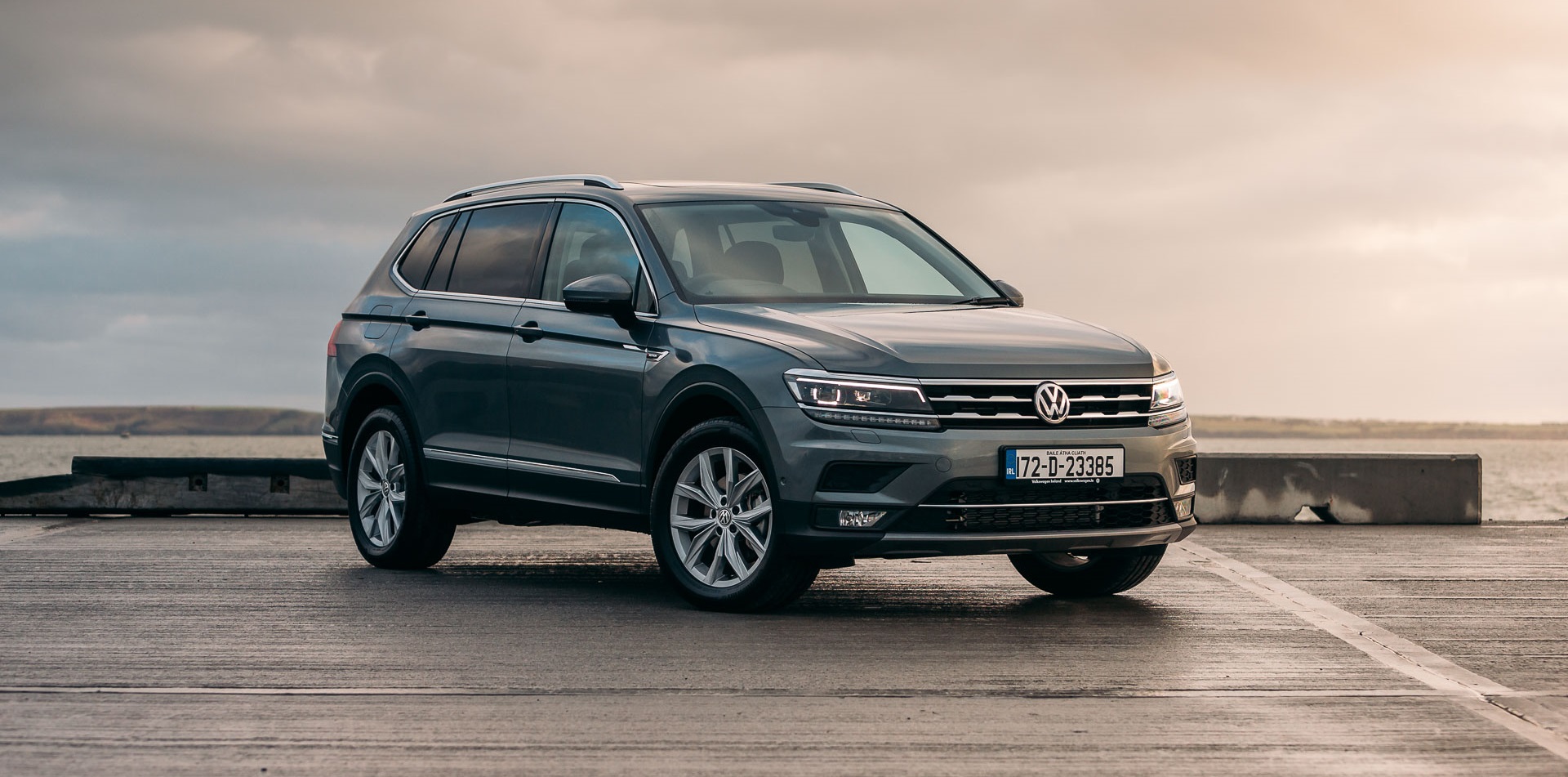 Moreover, the recent activities on the official Volkswagen Nepal's Facebook page share a totally different story. In the recent post, Volkswagen Nepal is putting Volkswagen Tiguan in the spotlight. If it was any other day, it could be a simple harmless post. Given the rumored launch of Volkswagen Tiguan 7-Seater, it might be more than just another harmless post. Coincidence? I think not!
Volkswagen Tiguan Allspace 7-Seater price in Nepal is anybody's guess right now. If I had to guess the base price for that upcoming SUV by analyzing the previous prices… I'd say that it is expected to cross the Rs. 1 Crore price point. This will make it fall in the premium SUV category.
Volkswagen Tiguan Allspace Overview
We have yet to confirm if Volkswagen Tiguan Allspace will launch in Nepal. A whole lot of details like the specs, variants, and colors are still unconfirmed. Take all the given details with a grain of salt.
Moving on, Volkswagen Tiguan Allspace is powered by 2.0 TDI diesel engine with 1968cc engine displacement. This can generate a max power of 150HP and max torque of 110kW. Furthermore, it is expected to come either in 6-speed manual transmission or 7-speed automatic.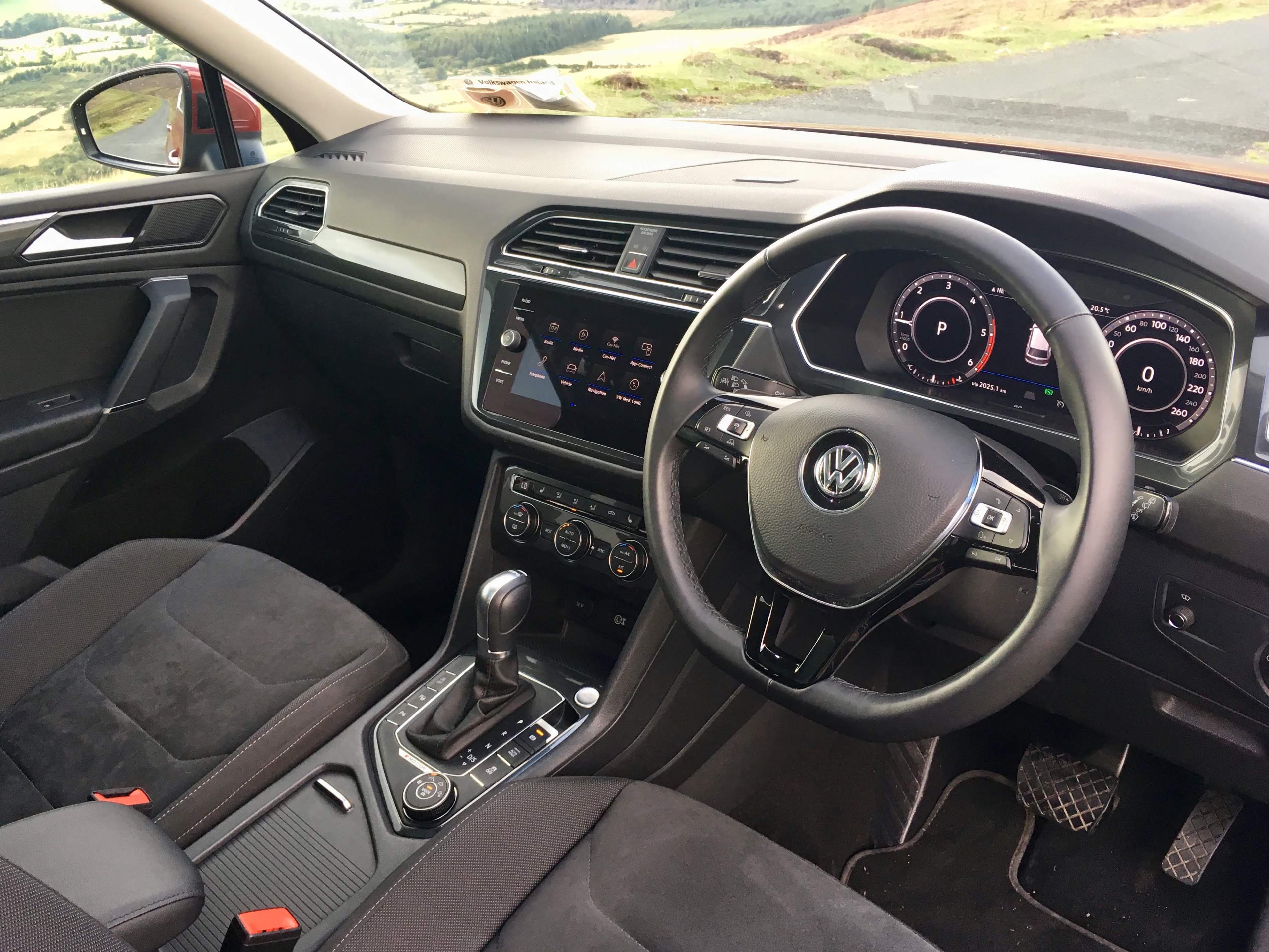 Additionally, you will get all the premium features, found in its 5-seater sibling. You will get Hill Start Assist, Auto Hold, Self-sealing Tires, Electronically Personalized Seats, Auto Park Assist, Cruise Control, Automatic Headlamp Activation, App Connect, Rain and Light sensor, LED headlamps with DRLs, LED illuminated Panoramic Sunroof, Keyless Entry, and so much more.
You will also get added safety features such as Six Airbags—for front and rear seats, ABS, ESC, Park Assist, Rear Sensors, Lane Assist, Dynamic Light Assist, Side Assist, and an Active Hood.
Volkswagon Tiguan Allspace Key Specs
Displacement: 1968cc
Vehicle Type: SUV
Max Power: 150 bhp @ 5000 – 6000 RPM
Max Torque: 110 kW @ 1500-3500 RPM
Seat Capacity: 7
Gearbox: Manual / Automatic
Ground Clearance: 201mm
Fuel Type: Diseal
Fuel Tank Capacity: 71L
Volkswagon Tiguan Allspace Price in Nepal:

TBA
Volkswagen Tiguan Allspace Key Features
I would like to point out some exceptional features in the Volkswagen Tiguan Allspace.
You will get a massive 9.2-inch touchscreen Infotainment System. Moreover, you will get standard features like the App-Connect and Security & Service. Likewise, you will also get an impressive boot space of 1775-liter. Plus, putting the 3rd row 2-seats down, you'll get additionally 1920-liter of boot space.
Volkswagen Tiguan Allspace is expected to come in Nine different colors: Pure White Non-Metallic, Habanero Orange Premium Metallic, While Silver Metallic, Platinum Grey Metallic, Dark Bronze Metallic, Blue Silk Metallic, Dark Moss Green Metallic, Ruby Red Metallic, and Deep Black Pearl Effect.
Update: Volkswagen Tiguan Allspace 2019 is officially confirmed to launch in Nepal! A whole lot of details like the launch date, pricing, and specs are still under wrap. However, a spokesperson at Volkswagen Nepal has confirmed that Volkswagen Tiguan Allspace is expected to launch by the end of the year.
---