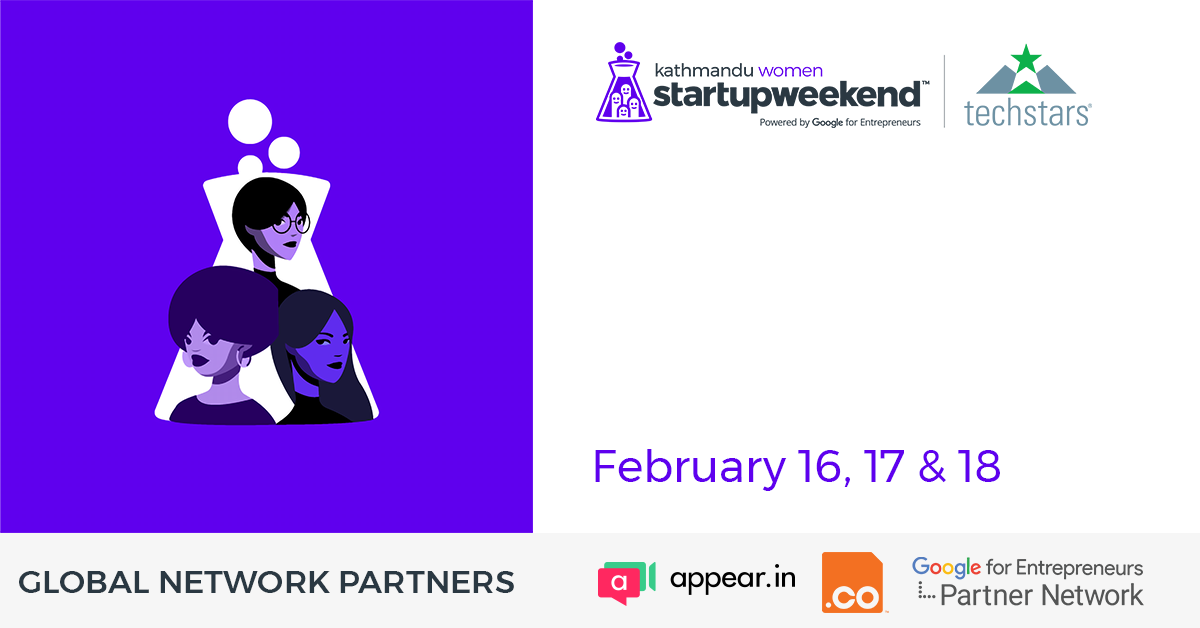 TechStars Startup Weekend is a platform dedicated to young entrepreneurs around the globe. TechStars Startup Weekend Kathmandu for the year 2018 is focused on Women, Girls and the Sustainable Development Goals (SDG).
The event has been taking place around the world for 10 years. It has been happening in Nepal for the last 5 years. Each year the event focuses on uplifting the entrepreneur skills of people and flourishing startups. This year, TechStars Startup Weekend Kathmandu aims to provide the platform to female innovators.
The 54-hour startup workshop will target the ideas of women and support the implementation, monitoring/evaluation, and achievement of any of the 17 SDGs. The 17 SDGs are built on the successes of the Millennium Development Goals and is believed to improve life for future generation.
Before the event, participants will go through a selection process. After the selection process, on the first day, participants will be divided into teams and work on the shortlisted idea.
During the second day, the participants will be provided with mentors to make their ideas more practical. On the final day, participants will give a presentation on their ideas and top three teams will be announced.
The winning team will qualify to participate in the global competition to be held in Paris, France in March 2018 on the occasion of Women's Day.