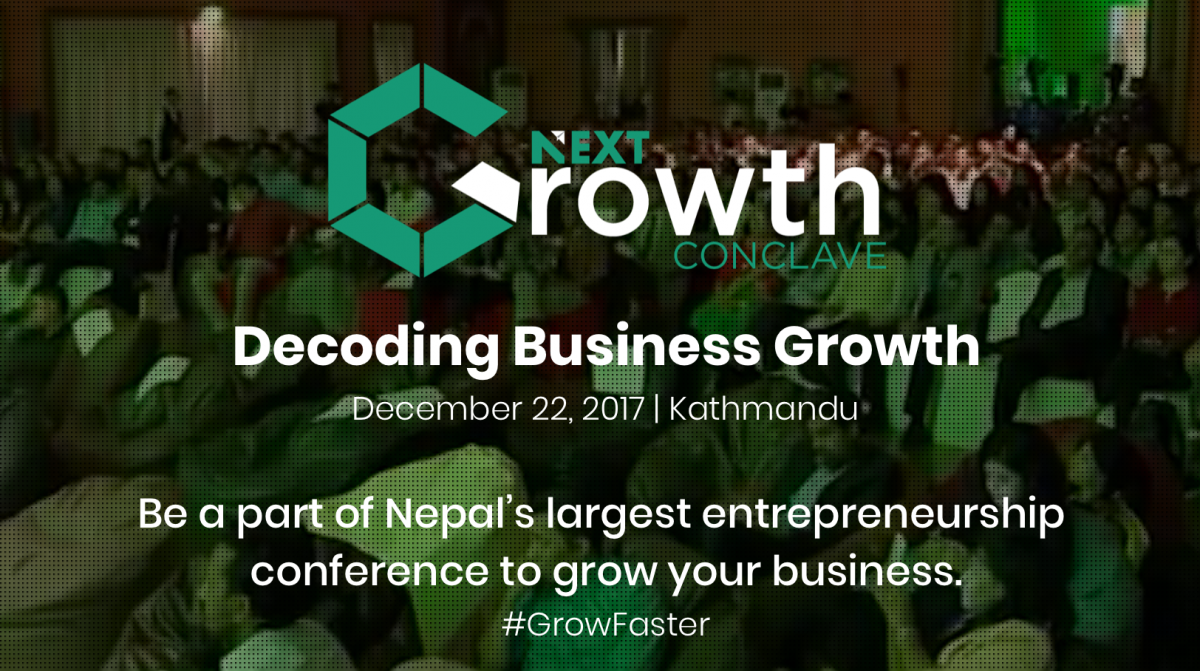 NEXT Growth Conclave, an annual flagship program of NEXT Venture Corp., is the meeting place for the most disruptive groundbreaking startups, small businesses, entrepreneurs, investors, eminent and other corporate executives.
One of the major attractions of the conclave is its well-renowned speakers. Last year, the program hosted 12 speakers from all over the world. This year, to out-do last year, the conclave has already released its speaker list. More speakers to be added to the list soon.
Speakers of NEXT Growth Conclave 2017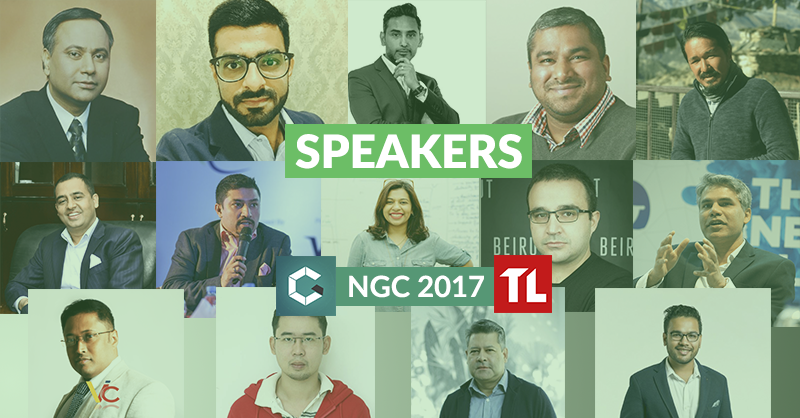 ---
Dr. Upendra Mahato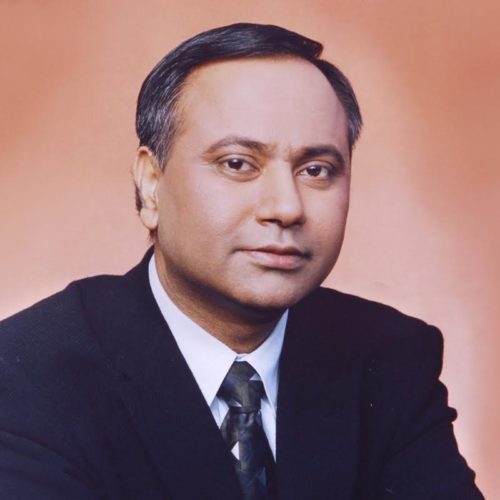 Founder, Mahato Group of Industries, Russia | Nepal
Dr. Mahato is a well-known philanthropist and international entrepreneur with business ventures in many European and Asian countries. He is the Founding President of International Coordination Council of Non-Resident Nepali Association with chapters in 75 countries in the world working together for the economic prosperity of Nepal.
In addition, he is the President of Russia-Nepal Chamber of Commerce and Industry and the Honorary Consul General of Nepal to the Republic of Belarus. Dr. Mahato is an active presence in the entrepreneurial ecosystem in Nepal, having many ventures in various sectors like healthcare, infrastructure, and hydropower, among others. Although living in Russia, Dr. Mahato gives back to his motherland, Nepal by making a profusion of contributions.
Mahato Group of Industries (MGI) was established more than a decade and a half ago by Dr. Upendra Mahato. MGI has been the innovator business group for foreign investments in Nepal. During the course of time, MGI with the active involvement of Dr. Mahato and his family members has ventured into various sectors along with different business collaborators in Nepal.
---
Anil Gurung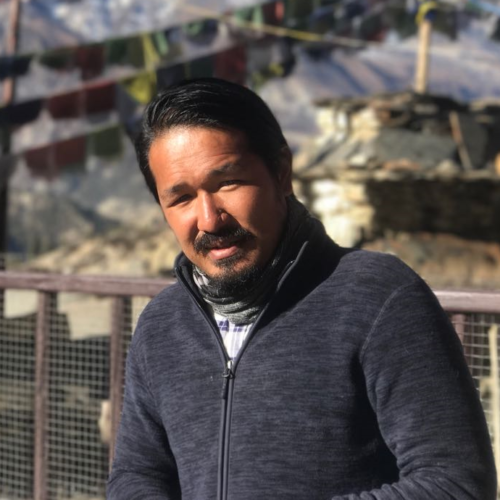 Co-Founder, Backstreet Academy, Singapore
Anil is co-founder and COO of Backstreet Academy, a peer-to-peer impact travel platform. At his time at Backstreet Academy, he's spent most of his time living in places like Rajasthan, Vietnam and the Philippines to set up the offices of Backstreet Academy in these locations.
Prior to commencing his startup journey, Anil worked as an economist in Singapore for five years. Anil's other talents include the ability to devour copious amounts of momo in Kathmandu, kachori in Udaipur and pho cuon in Hanoi. He also finds Elon Musk to be an absolute badass!
---
Shazeeb M Khairul Islam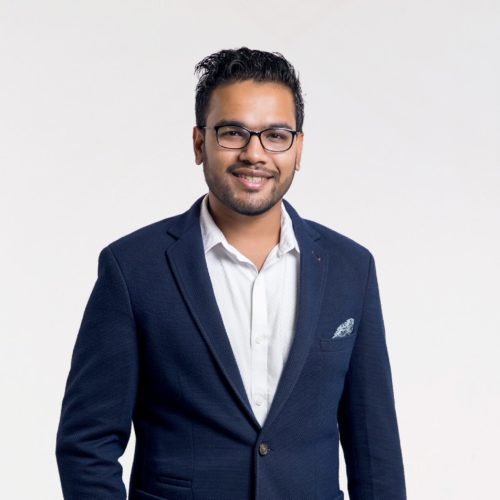 Founder & CEO, YY Ghosti, Bangladesh
Shazeeb M Khairul Islam is the Founder & CEO of YY Goshti, Bangladesh's first social business incubator that supports early-stage social businesses with training, mentorship & access to resources in the field of agriculture, water, and sustainable communities. He is the President of Social Business Youth Alliance (SBYA), a global not-for-profit that harnesses the power of young people, entrepreneurship, and technology to bring social change.
He has working experience as the CEO of Spark* International in Bangladesh which backs startup entrepreneurs that change lives. Shazeeb's work has impacted more than 100,000 lives so far and he believes in a world where poverty takes its place in the museum and young people takes initiatives to do that.
---
Mohammad Shabbir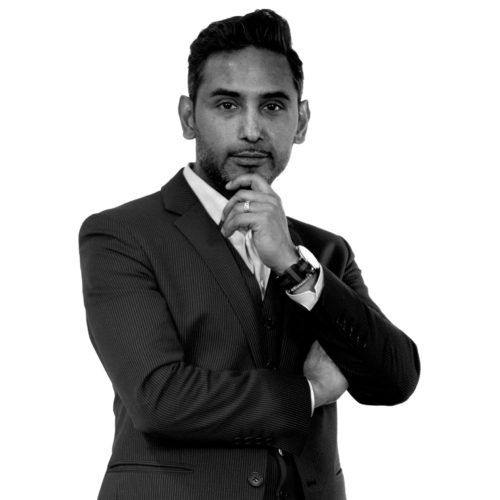 Founder & CEO, GOInternational Finland, Helsinki, Finland
Shabbir is an experienced Chief Executive Officer with a demonstrated history of working in the international trade and development industry. Skilled in Business Planning, Scalability, Innovation Management, Entrepreneurship, and International Business. Finland (and the Nordics) is a hotbed of innovation and Shabbir, wants the world to know about it, and use it!
His personal mission is to change the Finnish economy; The company is aiming to have internationalized 200 companies by 2022.
But it is not just about championing Finnish & Nordic Companies; GOInternational Finland's Acceleration programme is currently focused on bringing disruptive Indian companies together with Nordic counterparts to co-create new solutions; to make in India but to also sell together globally.
---
Chandra Challagonda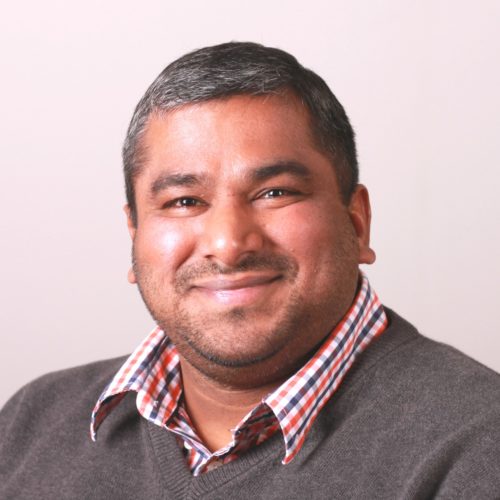 Founder & CEO, APInf Oy, Tampere, Finland
Chandra Challagonda is the CEO and founder of APInf Oy. He is Indian national residing in Finland more than 14 years. He has a 20-year experience from the corporate world, including a career (grand tour) in Nokia Technology Marketing. Chandra is a true visionary and serial entrepreneur, he is a co-founder of several other companies, such as Sampo Software Oy. His ideas usually are crazy or bold at least, and his comment " I have an idea" puts the team en garde. Nevertheless, he has the trust of the leading executives, investors, bankers and the employees.
Chandra is the driving force behind APInf openness, which combines open source with the open development process. He has proven that you can make a successful business from open source. Chandra can argue both sides in the debate between open and closed source since the product repertoire developed by his companies contain both open source and closed source products. And in both cases, he will win the debate. That's just how he is.
---
Hem Raj Dhakal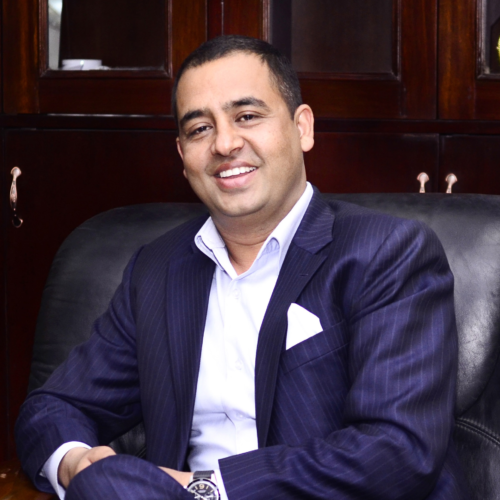 Co-Founder & M.D., IME Group, Kathmandu, Nepal
Mr. Dhakal is a first generation serial entrepreneur of Nepal. He co-founded The IME conglomerate and played a pivotal role in institutionalizing the remittance business in Nepal. He had the vision to globalize the Remittance services and expand the business in South Asia. This was in order to help the millions of migrant workers in the Middle East and Malaysia to send remittances home in the most efficient and cost-effective way.
This mechanism changed the dynamics of remittances in South Asia in general and Nepal in particular. Nepal as a Country has historically found it difficult to give financial access to all its citizens especially in areas outside the main cities. The widespread presence of IME payout locations has served the community as a whole by creating a much wider access network.
---
 Siddhant Raj Pandey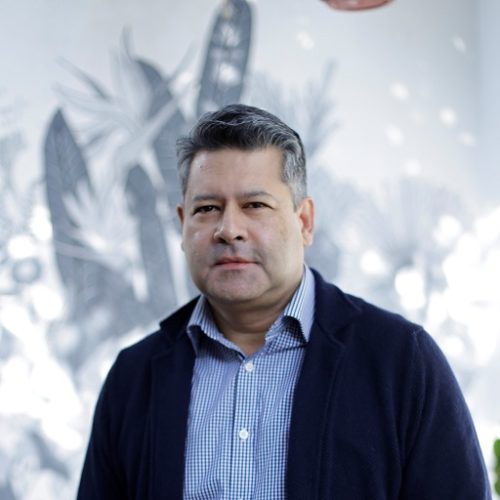 Chairman & CEO, Business Oxygen, Kathmandu, Nepal
A banker with international experience and expertise in the implementation and execution of a wide area of investment and development activities, who has started a private sector development company that bridges the world of banking and finance with the development goals and runs the first onshore FDI private equity impact fund in Nepal.
---
Lalitha Wemel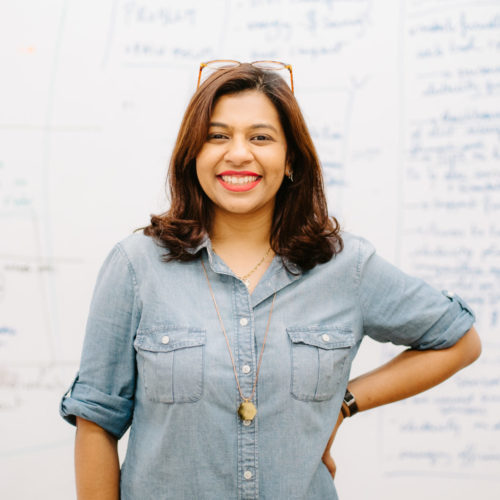 Regional Manager, Techstars, Asia Pacific
Lalitha Wemel is an active community architect and founder based in Kuala Lumpur, Malaysia. Currently, she is the Startup Programs Regional Manager for Asia Pacific at Techstars. She oversees the partnerships and programming of startup community development across 17 countries in the region. Through her work, Lalitha works with community leaders, corporates, startups, and government bodies to build strong, sustainable local startup ecosystems and culture.
Lalitha leads Startup Weekend Women Kuala Lumpur and Singapore and is proudly supporting the growth of Startup Weekend Women in Asia Pacific. She has been involved in various startup projects and communities for the better part of the last decade, both locally and globally, including co-founding a mobile education startup with her parents. She has a deep love for eloquent minds, adventure, coffee, comedy, and travel.
---
Arnaud Bonzom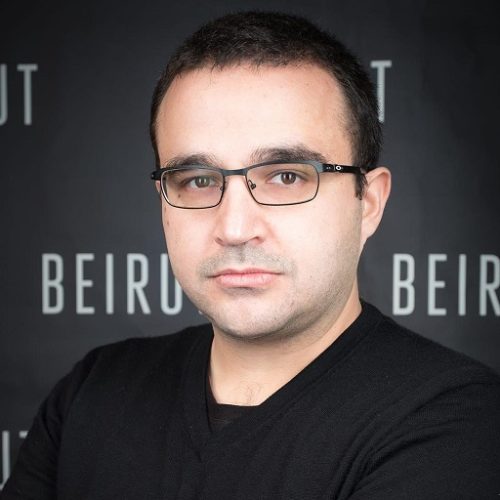 Venture Partner, 500 Startups, Silicon Valley, USA
Arnaud Bonzom is Venture Partner at 500 Startups with a focus on helping Southeast Asian entrepreneurs to succeed. He is also a frequent speaker at several global conferences including Slush, Tech in Asia, Rise and Web Summit.
Arnaud is also active as an Entrepreneur-in-Residence at INSEAD and has co-authored a report with INSEAD on how the largest organizations are engaging with startups which achieved press coverage across 29 countries and generated more than 110 speaking engagement invitations.
He has been invited by Accenture, Allianz, BMW, Deloitte, Standard Chartered, as well as the Estonian and the Singaporean Governments, among others to share his input on Corporate Innovation and Startup Ecosystem.
His extensive work in the startup ecosystem received more than 160 citations in prominent media such as Forbes, Bloomberg TV, and Les Echos. His research is also quoted by leading organizations including Bain, SAP, BNP Paribas, and Orange.
---
Shameem Ahsan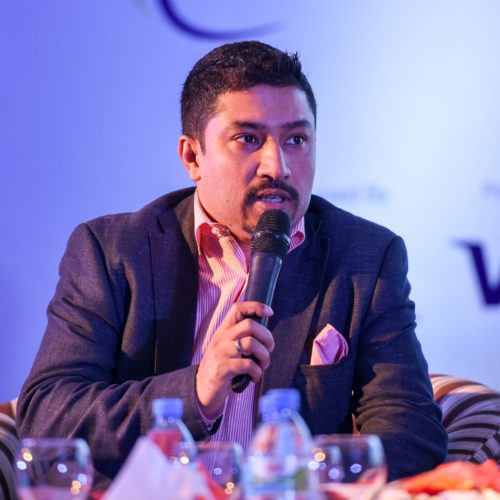 General Partner, Fenox Venture Capital, San Jose, California, USA
Shameem Ahsan is an ICT entrepreneur, Venture Capital Investor & Policymaker widely recognized for his work to improve the reputation of the Bangladeshi ICT industry in the global space.
A graduate of University of Central Oklahoma, USA, he is a General Partner of Fenox Venture Capital, a US$ 1.5 billion fund headquartered in Silicon Valley. He has played a pivotal role in the implementation of all the major policy changes related to the ICT sector in last one decade. He has been recognized as "Outstanding Tech Personality of 2015".
---
Arijit Bhattacharya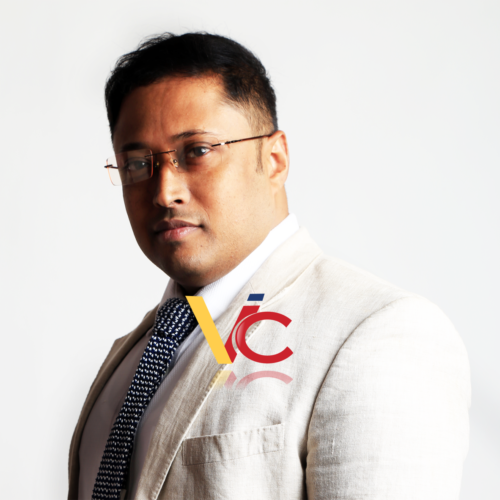 Founder & CEO, Virtualinfocom
Angel Investor and Mentor, National Entrepreneurs Network
An entrepreneur with almost 20 years of experience under his belt, Arijit Bhattacharya is the founder and CEO of Virtualinfocom. Virtualinfocom is a digital design institute that provides a wide range of services including animation, game design, app development and web-based simulation.
Virtualinfocom nurtures local talent and produces skilled designers, who usually go on to work with some of the most renowned game-development companies and animation studios. Bhattacharya refers to himself as a technologist and a restless entrepreneur who has a passion for linking innovation, art, and business.
Virtualinfocom provides services to 67,000 clients across 134 countries. Over the last few years, Bhattacharya has been traveling to various parts of the world to speak on national and international platforms on topics related to game development, virtual reality, innovation, and cybersecurity.
---
Warren Leow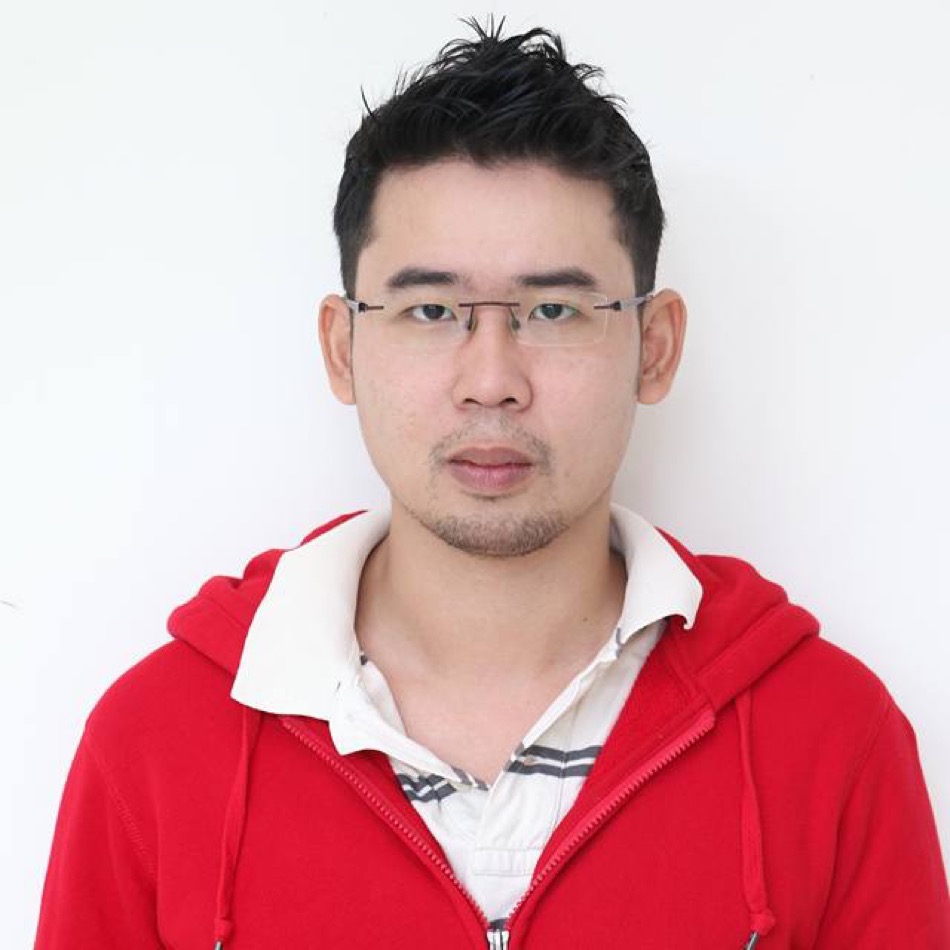 CEO, Designs.net
VP Partnerships at 123RF
Former Executive Director, MaGIC
Warren Leow is Vice President at Inmagine Group, where he leads multiple global businesses including Designs.net. An alumnus of the London School of Economics, where he studied Accounting and Finance, Leow is well versed in the art of entrepreneurial financing and capital raising.
He is recognized in the Southeast Asian startup scene as a startup community leader with strong ties to VC investors across and beyond the region. Prior to his vice presidency at Inmagine, Leow ran the Malaysian Global Innovation Centre (MaGIC), a government-sponsored accelerator programme, where he mentored over 50 startups.
---
Sajid Rahman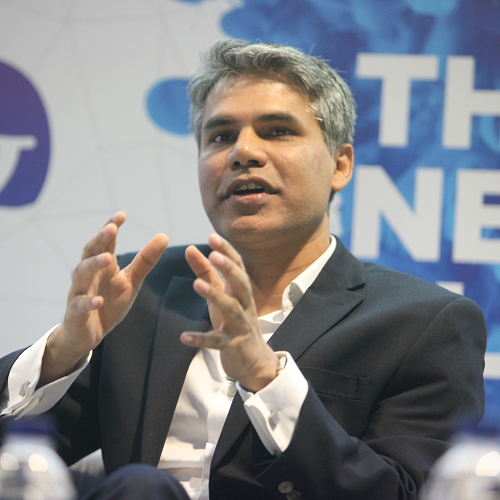 Chief Executive Officer, Telenor Health at Telenor Group
Sajid is an experienced leader, a coach and has been an international banker who has managed the different banks at the board level in different countries. With an excellent record of turning around and growing the business, he was the specialist in emerging market. An active angel investor, he has invested in the companies that are based out of Silicon Valley, Asia, and Europe.
He was the first one to build the technology accelerator programme in Bangladesh and the first accelerator program for the rural areas. Mentored at Endeavor Indonesia, a US-based organization that has been accelerating the growth of mid-size companies to billion dollar business has also worked as Country Head in the diverse markets of Africa, South-East Asia, and South Asia. Sajid is also a speaker and author who has been featured in different national and international outlets.
---
Nitin Sethi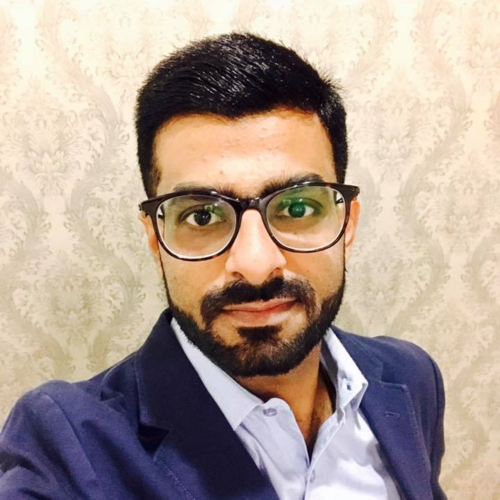 Vice President, Quikr.com
Nitin has 17 years of work experience in Product Design & User Experience. Currently, he is heading Quikr.com at Bangalore, India. He specializes in leading multi-functional teams and establishing best user experience practices and processes in the organizations. He has built robust monetizable products for the biggest Internet companies in India.
He has great experience in handling the large accounts and clients across the globe. He loves making seamless mobile-first experience across devices and digital platforms with effective communication for the customers. He is an expert in crafting lovable experience for the consumers through simple and usable products. Nitin has worked with Yatra as a Group Head User Experience Designer (UED) and VP UED with InfoEdge (Naukri.com group) in past.
---
Event Details
Date: December 22, 2017
Venue: Soaltee Crowne Plaza, Kathmandu
Ticket Cost: Rs. 20,000 (Startup Valley Booth); Rs 3,000 (Conclave Pass)
To be a part of this must-attend event, click here.