Telenet has dropped the subscription price for SonyLIV premium in Nepal. After the price drop, the SonyLIV premium subscription price in Nepal is Rs. 299 per month, down from Rs. 469.
The distributor said that it's a limited-time offer. However, no further details on how long the offer lasts have been provided. The offer also dropped the subscription price of ALTBalaji.
SonyLIV, the popular OTT streaming platform owned by Sony Pictures Networks India, was available to consumers in Nepal from October 2021. Telenet Pvt. Ltd. and SonyLIV teamed up to make this possible. This enabled Telenet to sell SonyLIV subscriptions in Nepal using local billing systems, giving customers simple access.
SonyLIV in Nepal
Telenet Pvt Ltd is the authorized distributor-reseller of SonyLIV in Nepal. Telenet Pvt Ltd, a Ramesh Corp entity is an established IT Company engaged in value-added services for Telcom operators, Application Development, Cloud Computing, mHealth, and SMS & Televoting platforms in Nepal.
How to Purchase SonyLIV Subscription in Nepal?
One month SonyLIV premium subscription price in Nepal is Rs. 299/month. Users can activate or renew their subscription at www.gfsarena.com/sonyliv.
To buy the subscription, you have to enter your mobile number. If you wish to renew your subscription as an existing user, you will need to input your registered mobile number.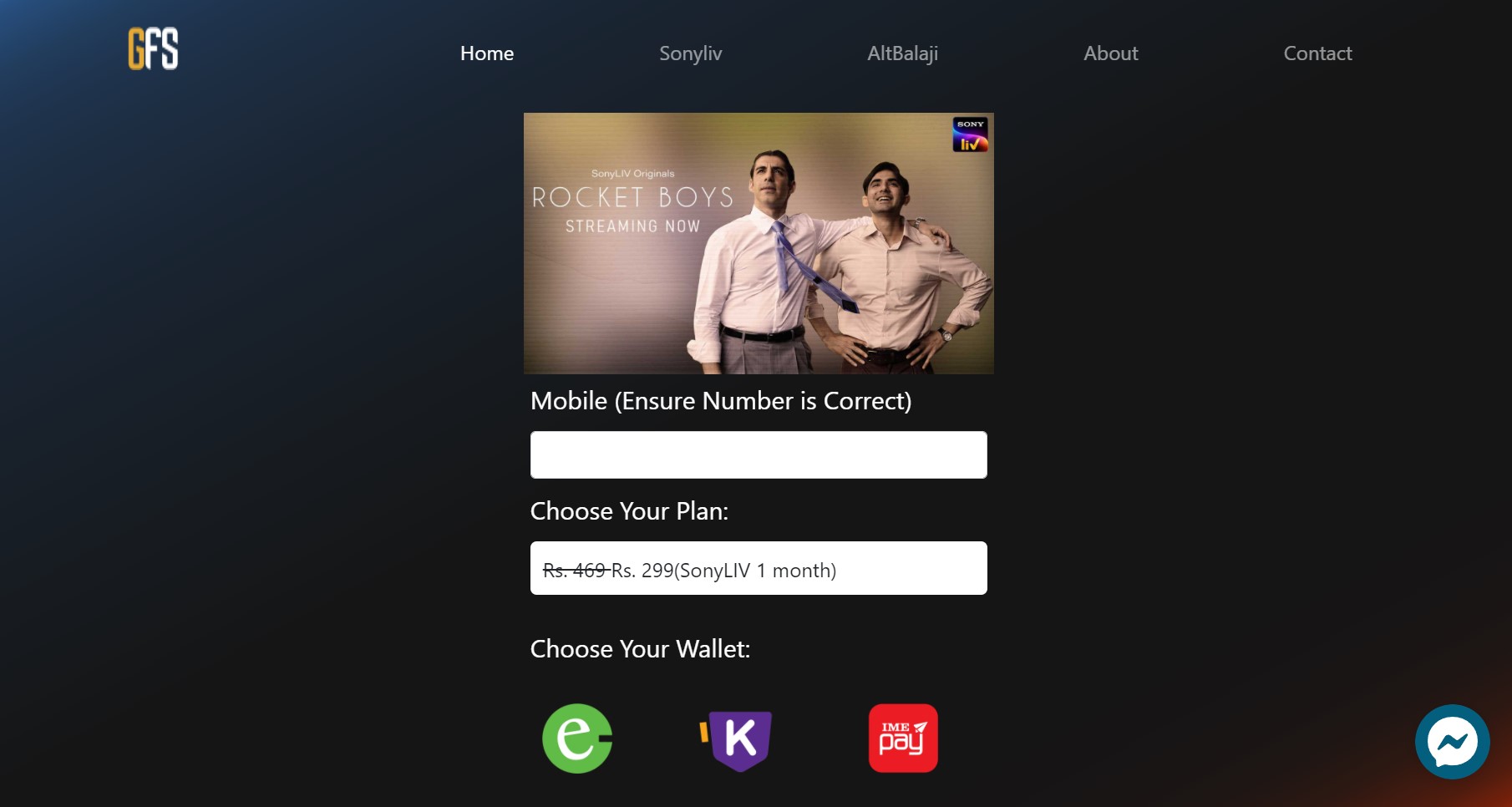 Then, select your preferred payment option from eSewa, IME Pay, Khalti, Cell Pay, or Connect IPS. After that, when you click submit, you will be redirected to the chosen digital wallet site where you can make payments.
Once the payment is done, your subscription will be activated instantly.
What do you get with SonyLIV?
As said earlier, SonyLIV is an over-the-top (OTT) streaming video service that offers various web series, movies, international shows, exclusive sports content, live TV channels, and more. You can read our review to know in detail.
This Partnership will ensure new dimensions to work together for the more consumer-centric objectives of both the partners in Nepal territory.

– Mr. Navankur Sood, CEO, Telenet
It also offers exclusive originals. The Scam 1992 is a popular SonyLIV original, among others. Except on live channels, you will not see any ads if you purchase the premium package.
How to Access SonyLIV in Nepal?
SonyLIV is available on iOS, Android, and the web. Users can access the content on their mobile devices, laptops, and televisions, and they can create several profiles with a single subscription.
READ NEXT: Worldlink Launches 1 Gbps Internet Package with Mesh Wi-Fi System
International OTT services platforms are not readily available in Nepal. But, this will allow users to directly access content via web or mobile applications with ease. After the arrival of SonyLIV, it will be great if Hotstar arrives in Nepal as well.
Will you subscribe to SonyLIV? Let us know why in the comments.
---
Check our review of SonyLiv!