Nepal Hima Trade Link, the official distributor of Sony in Nepal has launched Sony WH1000XM4 in Nepal. Sony WH1000XM4 is the flagship wireless headphone from Sony. And, if you're an audiophile then you should know that it's the best headphone you can buy.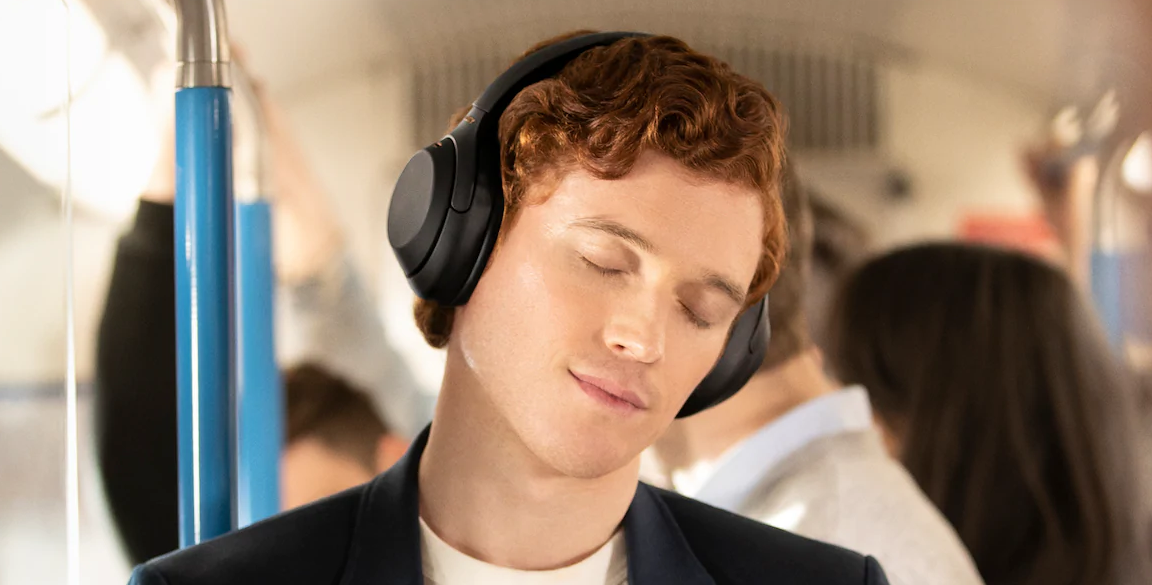 Sony WH1000XM4 price in Nepal is Rs. 54,000 and it is available at Sony Centre (Labim Mall).
Sony WH1000XM4 is the top-of-the-line Noise-Cancelling headphones from Sony and it's a build-up to the already great WH1000XM3. Let's see what it offers.
Sony WH-1000XM4 Specifications
Body: No IP certification for water resistance
Driver: 1.57 ", dome type (CCAW Voice coil)
Driver Sensitivity: 95 dB @ 1kHz
Frequency Response Range: 4 Hz-40,000 Hz
Codecs: SBC, AAC, LDAC
Bluetooth® Version: 5.0, supports multipoint
Bluetooth Range: 10 m
Battery Capacity: 30 hours of battery life
Charging Port: USB Type-C
Others: NFC, ANC
Sony Wh-1000XM4 Price in Nepal: Rs. 54,000
Sony WH1000XM4 Overview
Design
There's no design overhaul with the XM4. It's the same as the XM3 with slight changes. It is an over-ear headphone and the earcups are retractable so that you can easily pack it in the bag.
The WH-1000XM4 uses the same 40mm drivers found in the previous model and the finishes are the same too: Black or Platinum Silver. The earcups are thinner and the pads are also softer compared to XM3. Overall, the XM4 (254gm) is lighter than XM3 (255gm).
ALSO READ: Oppo Enco W51 with Active Noise Cancellation Launched in Nepal
It has a power button, a USB C charging port, and a 3.5mm headphone jack. It doesn't have any kind of IP rating though.
Sound
XM4 uses a new sound processor as it uses the DSEE Extreme engine. Using Edge-AI (Artificial Intelligence) co-developed with Sony Music Studios Tokyo, DSEE Extreme™ (Digital Sound Enhancement Engine) upscales compressed digital music files in real-time.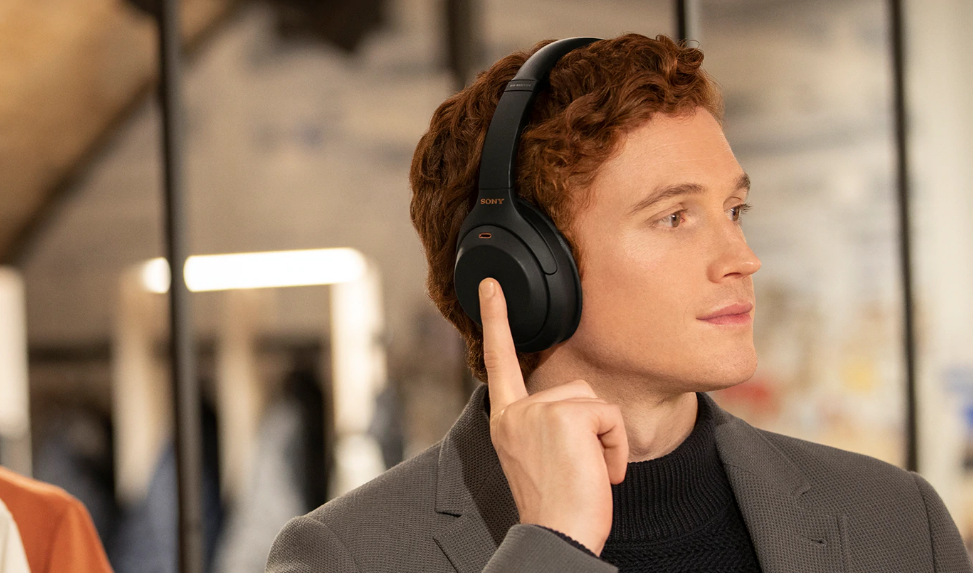 Dynamically recognizing the instrumentation, musical genres, and individual elements of each song, such as vocals or interludes, it restores the high-range sound lost in compression for a richer, more complete listening experience.
Also, it produces Hi-Res audio over a wireless connection. Powerful 1.57″ drivers, with Liquid Crystal Polymer (LCP) diaphragms, make the headphones perfect for handling heavy beats and can reproduce a full range of frequencies up to 40 kHz.
It doesn't support aptX or aptX HD but it uses Sony's own LDAC which allows to stream high-quality audio wirelessly from a compatible source, including select Android smartphones running Android 8.0 or above.
Features
The XM4 comes with a lot of features. It has a Quick Attention feature which is also found on the XM3. You can cover the right earcup with your hand to hold a conversation. There's also the Speak to Chat feature that allows you to talk to someone while you are still using the headphone.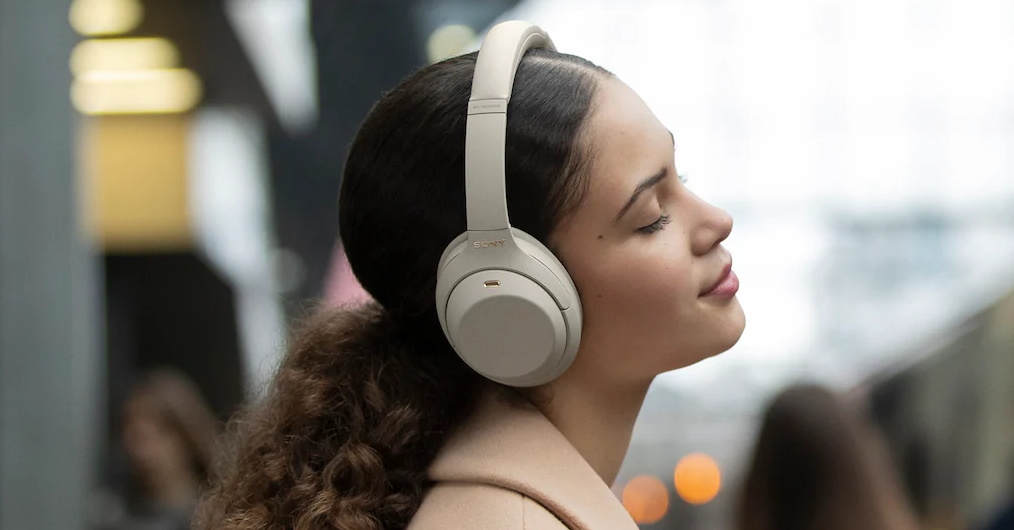 Another new feature is 'Wearing Detection'. It has a proximity sensor and acceleration sensor in each ear cup to pause playback when you remove the headphone and then automatically resume playback once you put it back on.
ALSO READ: JBL BoomBox 2 with a Monstrous 10,000 mAh Battery Launched in Nepal
Then it has Adaptive Sound Control which is a smart function that senses where you are and what you're doing, then adjusts ambient sound settings for the ideal listening experience.
Active Noise Cancelling
Sony has been making constantly putting out the best ANC headphones for years now. And, it claims the WH-1000XM4 is able to cancel out more midrange and high-frequency sounds than ever before.
It's HD Noise Cancelling Processor QN1 uses a brand new algorithm and works in tandem with a new Bluetooth System on Chip (SoC). Together they monitor audio and noise signals in real-time.
Connection
Sony WH-1000XM4 uses Bluetooth 5.0 and supports a multi-point feature. You can still connect it via a 3.5mm headphone jack as well.
Multipoint which means connection to multiple devices at a single time will only be available is you use AAC codec. You cannot use LDAC or SBC if you use multipoint.
Battery
Sony claims 30 hours of battery life on the XM4 but it will vary according to the volume level. And, it can provide 5 hours worth of change after just 10 minutes with the optional AC adapter.
Sony WH1000XM4 Price in Nepal and Availability
Sony WH1000XM4 price in Nepal is Rs. 54,000 and it is available at Sony Centre (Labim Mall).
Sony WH-1000XM3 is already a great ANC headphone and the XM4 takes it up a notch with some new features. If you got the XM3 there's no need to look for the XM4. But, if you're in the market for one of the best ANC headphones then you should keep your eye on this.
Would you buy a Sony WH!000XM4? Let us know in the comments!
---
Also, watch our Accurate AT-01 review in Nepali.