Him Electronics, the authorized distributor of Samsung Electronics, has introduced a Samsung mobile exchange carnival in seven of its outlets. These outlets include Samsung Plaza in Durbarmarg, Naya Bazar, Civil Mall, Suryabinayak, New Baneshwor, Chuchepati, and Kupondole. The Carnival started on February 8 and will last until February 18.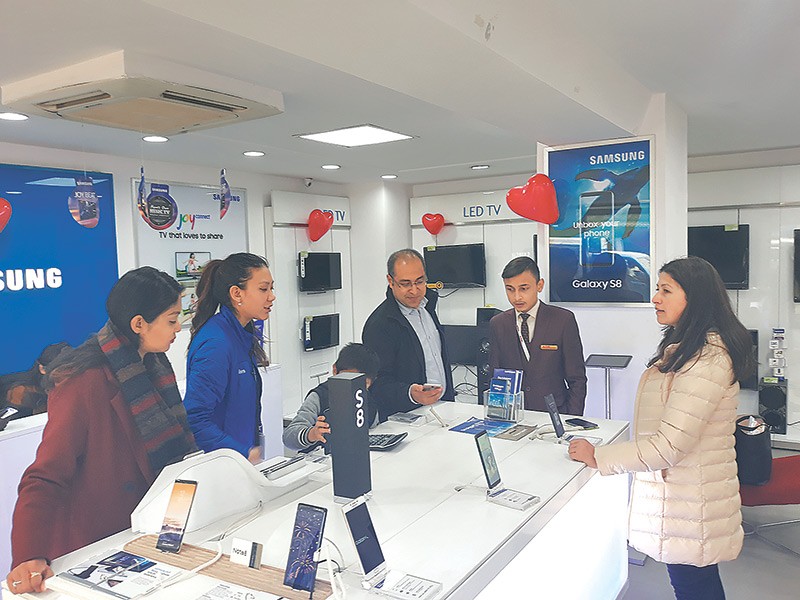 We are glad to organize this type of exchange carnival for our valuable customers and appreciate them who are participating and trusting us. This is an opportunity to upgrade with the new smart technology with old one. I hope that this exchange offer will bring smile to every customer.
-Seema Golcha, Director of Him Electronics.
In this carnival, people can exchange their old smartphones with the new ones. As of now, more than 2,000 smartphones of various brands have been exchanged with new Samsung Devices. Samsung's new flagship, the Galaxy S9 is on the horizon and it will be making its way to Nepal very soon. This exchange offer might be an event to sell out all the older flagships like the S8 and Note 8 before the newer flagship hit the market. Well, it's an exciting offer if you're looking to upgrade your daily driver.