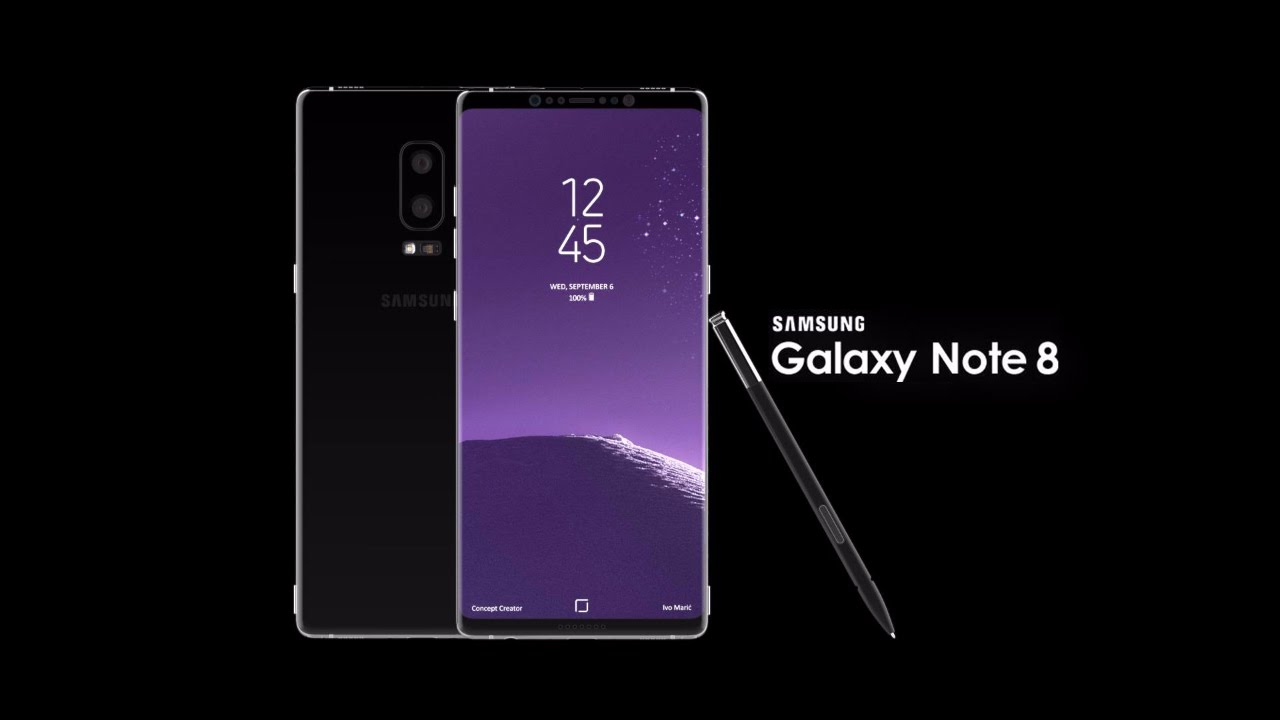 Samsung Galaxy Note 7 was a perfect phablet smartphone. It had enough features to rival its competitors and much more. Samsung had hit a home run on every aspect of the device; like S-Pen, large screen, premium build. Despite being such a great phone, it had only one flaw. It exploded. This was in part due to the defect in batteries. Recall of Note 7 caused Samsung to lose 33% of their profits in third quarter 2016.
Following the overwhelming success of Galaxy S8 Series, the company is set to unveil new NOTE 8 on August 23, 2017. Samsung Mobile hinted about the new device through their YouTube channel. The teaser does not reveal much about the phone though.
About the Device
With leaks on the internet, it will follow Galaxy S8's footsteps. The device will feature a massive 6.3" infinity display with 2.5D curved edges. Powered by latest and powerful Snapdragon processor. The storage capacity comes with 64GB internal with 6GB RAM. The signature stylus appears with few improvements. Most of the features might remain same with few modifications from S8 like iris scanner, fingerprint reader, Bixby assistant. Surprisingly, Note 8 introduces a rear camera with dual lens. This does make the rear look unappealing. The device will run on 3000mAh battery with fast and wireless charging support. Samsung Galaxy Note 8 Price will be $1000+.
You can catch the live Samsung Event on their official YouTube Channel. Please remember that the above description has been learned through leaks and rumors. They are subject to change.