We really don't comprehend what qualities we acquire and the degree to which we can exceed expectations. Every one of us has that capacity to transform dreams into reality. It is all about attention, intention and manifestation of the aspirations that we want to attain in life. Impossible is to them who keep themselves in the comfort zone. Likewise, we might have noticed the rapid growth of the tech industries nowadays. In such context, mentality that no one but men are the only ones to excel in tech industries is unproven by a determined, brilliant, ambitious and somewhat we would rather call her a woman with beauty and brain, Ms. Rojina Bajracharya.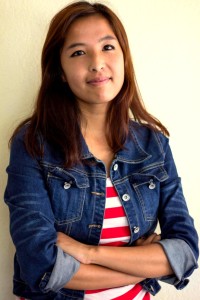 Seeing the start of the university with only most of the boys in her classes of Electronics and Communication was a total astonishment to her. She did not lose hope by stopping from being one of the few girls in her class. If she had thought that technical subject is not her cup of tea, then she would not have been able to set a benchmark to all the Nepalese girls in the field of technology. Born in the smallest district of Nepal, Bhaktapur, Rojina Bajracharya, is a co- founder of  Girls in Technology. Moreover, she was the one to win the first Toptal scholarship which is not just a national platform, she competed worldwide. Toptal had led a project to enable female computer scientists, software engineers and developers, through a mix of monetary backing and mentor ship.
The need for practicality was felt by her during her Bachelor's days where the degree mostly focused academically. In this present reality, the setting is rather distinctive. In this way, managing some of her time to learn dialects other than just the academics turned into her first need. The need was felt prior to the establishment of this organization, for empowering the women and get diversified in the field of technology. Thus, Rojina and her team decided to support other girls who have an interest in learning software development and came up with this ideology of Girls in Technology. Girls in Technology is a common platform to bring all the women in technical field throughout Nepal. This organization now runs training every Saturday.

Despite the fact that in her bustling timetable, we got the chance to converse with her. Furthermore, got the opportunity to hear what she says.
Q: How are you feeling after winning the scholarship?
A: It feels like a complete encouragement to have won this scholarship. It was November 26, 2015 when I was informed that I was a winner of Toptal scholarship Program via. Anna Chiara Bellini, Director of engineering in Toptal. I was happy to know about it, but along with that, I was equally inspired at the same time for whatever I have been involved in is a worth. I am a kind of person who don't expect much. I believe in doing in works in what I enjoy, but never expect in return. But Winning in this open global program is something like a return back to my work. I was overwhelmed to hear I won this scholarship, which was not only a national competition but a global.
Also Read: An Interview with Anil Basnet – CEO of Metrotarkari.com
Q: What drove you to think and do something for girls in technology in Nepal?
A: Learning and being good in programming has always been one of my dreams. But, we need lots of practice, patience and hard work to enter into the world of logic where everything is about 0 and 1. My personal experience is itself same like I wanted to produce an output for console program and when I am not being able to solve it, I either leave it for some day or become high tempered on oneself for not being able to solve. Patience is really important here, even if we can't show an output now. Yes, we can ask to people around who know that thing and consult with them rather sitting beside and getting demotivated.
Girls in Technology is more of an idea resolved from the problems of the girls. We should go and find a problem before waiting for the solution. Like, trying to find out why there are few girls in tech or may be trying to find out why girls themselves who are in this field tend to leave in few span of time later. They should have stuck to this field. Thus, Girls in Technology is a community formed to find out the problem, figure out the solution and make an awareness. It is a common platform where girls/women from technology background can come together, share together as well as learn.
Q: What is the message to all the girls in technology in Nepal?
A: To all the girls in technology in Nepal, I want to say
"Keep on coding until you find out the solution, if you ever lose hope and think you can't find the solution, ask for the help, raise your hands for guidance, don't stay back".
Q: What have you planned further in Nepal in any of the other fields?

A: For now, I have a job being a JavaScript developer. I want to do well in this right now. And along with that, Girls in Technology is my dream project in Nepal. In coming years, we want to see this as big as we have dream. And for this, Git is growing like a dream team, I want to thank everyone, my mentor Dixanta Bahadur Shrestha, CEO of Leapfrog Academy. He is also founder of Girls in Technology. He is an extraordinary talented (both in programming concept as well as social awareness mentor), who gives us proper direction and guidance and present us brainstorming ideas about how we can go ahead. Similarly, the members of Girls in Technology have been hard working for our community. We are planning many things for the future to take Girls in Technology to another level that can prove beneficial to the girls/women in technology in Nepal.
Interesting Read: Interview with Bidish Acharya, CEO of Merohostel.com
Q: What is the most needed to work every day and give consistency to your dreams?
A: In my perspective, life is not always about a win thing. It's about having felt failure as well. And this experience of mistake and failure will actually drive us to do next again and watching where we have mistaken before. At least we will be aware of the next step.
When we also start thinking except for oneself, but as well as everybody like us who have been on the same road as we have been or we are,  the energy lies in the same place. When everybody's dream becomes my dream, then that will definitely lead to the energy to work and then the power of transformation.
In addition, we ought to feel pleased on having a Nepalese woman winning the global stage. Not only that, the achievement she has acquired is not just an achievement only to her. This can be viewed as the inspiration to those ladies planning to halt the technical career and to those willing to seek after profession. Besides, to those individuals who think women can't lead a technological organization, the time has come to switch those mindsets.
Lastly, we wish good luck to Ms. Rojina Bajracharya.