Pros
Light and thin
Impressive build quality
Awesome display
Good performance
Good thermals
Con
Tiny speaker
The keyboard can be better
Ripple is a Nepali laptop OEM that debuted in May 2021 with gaming laptops. So far they have launched 7 different models including the budget-friendly Ripple Pandora.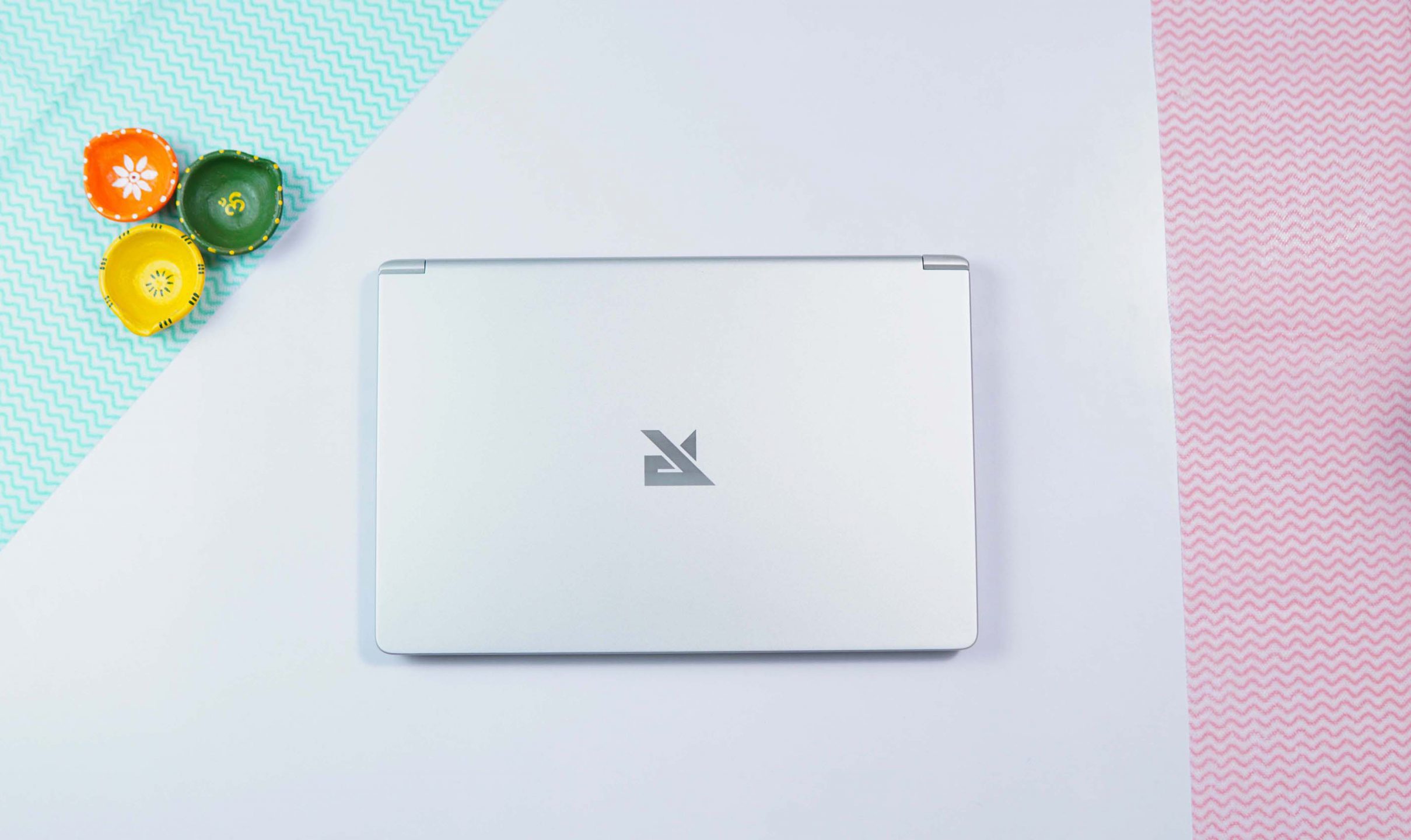 Ripple Pandora Ryzen price in Nepal starts at Rs. 98,000 and it comes with an AMD Ryzen 7 5700U processor.
Can it become the best ultrabook on budget rivaling the laptops from ASUS and Acer? Let me tell you about it in this review of Ripple Pandora Ryzen.
Ripple Pandora Ryzen Specifications
Dimensions: 320×214×15mm, 0.98kg
Display: 14-inch FHD IPS, 302 nits, 1920×1080 resolution
CPU: Ryzen 7 5700U (7nm), 8 cores 16 threads,
GPU: AMD Radeon Vega 8
Memory: 8 GB DDR4 SO-DIM upgradeable up to 32GB, 256GB M.2 SSD
OS: Genuine Windows 10 Pro / Linux
Keyboard: Backlit keyboard
Ports: USB 3.2 x 2 | USB 2.0 X 1 | USB type C X1, HDMI, RJ45, DC-in, Micro SD, I/O
Battery: 46.74WHrs, 65W charger, USB Type-C with PD charging
Ripple Pandora Ryzen Price in Nepal: Rs. 98,000
Ripple Pandora Ryzen Review
Thin and Light Design
320×214×15 mm (LxHxD)
0.98kg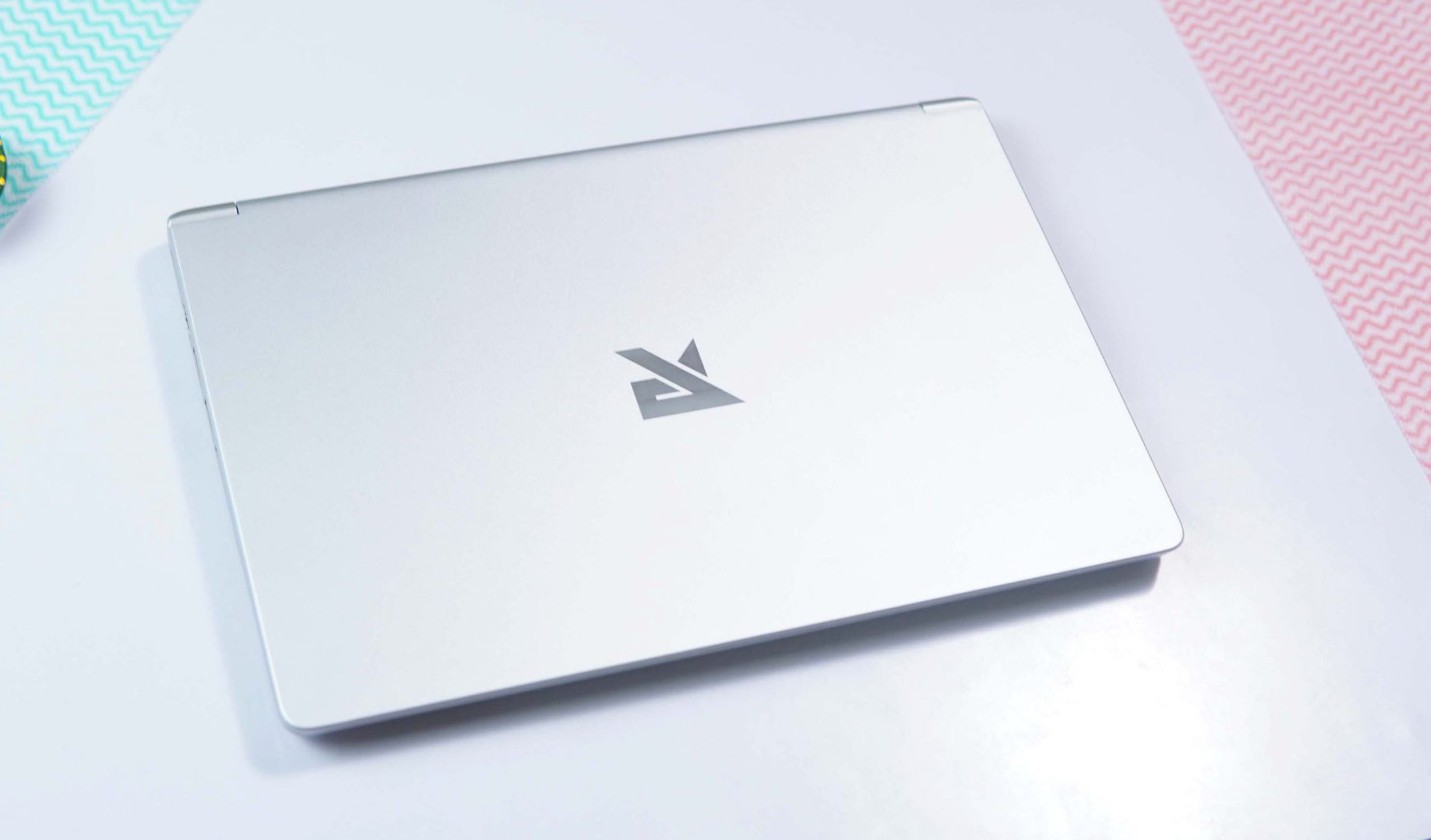 The all-new Pandora Ryzen screams premium with its magnesium alloy build. The base and top lid of the laptop are made out of magnesium alloy which makes it light (0.98kg) and premium. The matte finish of these particular areas also does not catch fingerprints easily.
Talking about the hinge, it feels well made but it's not easy to open with a single hand. There's slight flex on the screen but there's no flex on the keyboard deck. The keyboard deck feels very sturdy and durable.
While we are on the topic of the keyboard, it is a compact keyboard without a number pad and has a white backlight. The white backlight on the white keycap makes it slightly difficult to use under normal lighting but is handy in dark conditions. The keyboard feels easy to type on and it's easy to get used to but I didn't like the feedback from the keyboard. Also, they have made the keyboard waterproof which seems to have hindered its tactile feedback.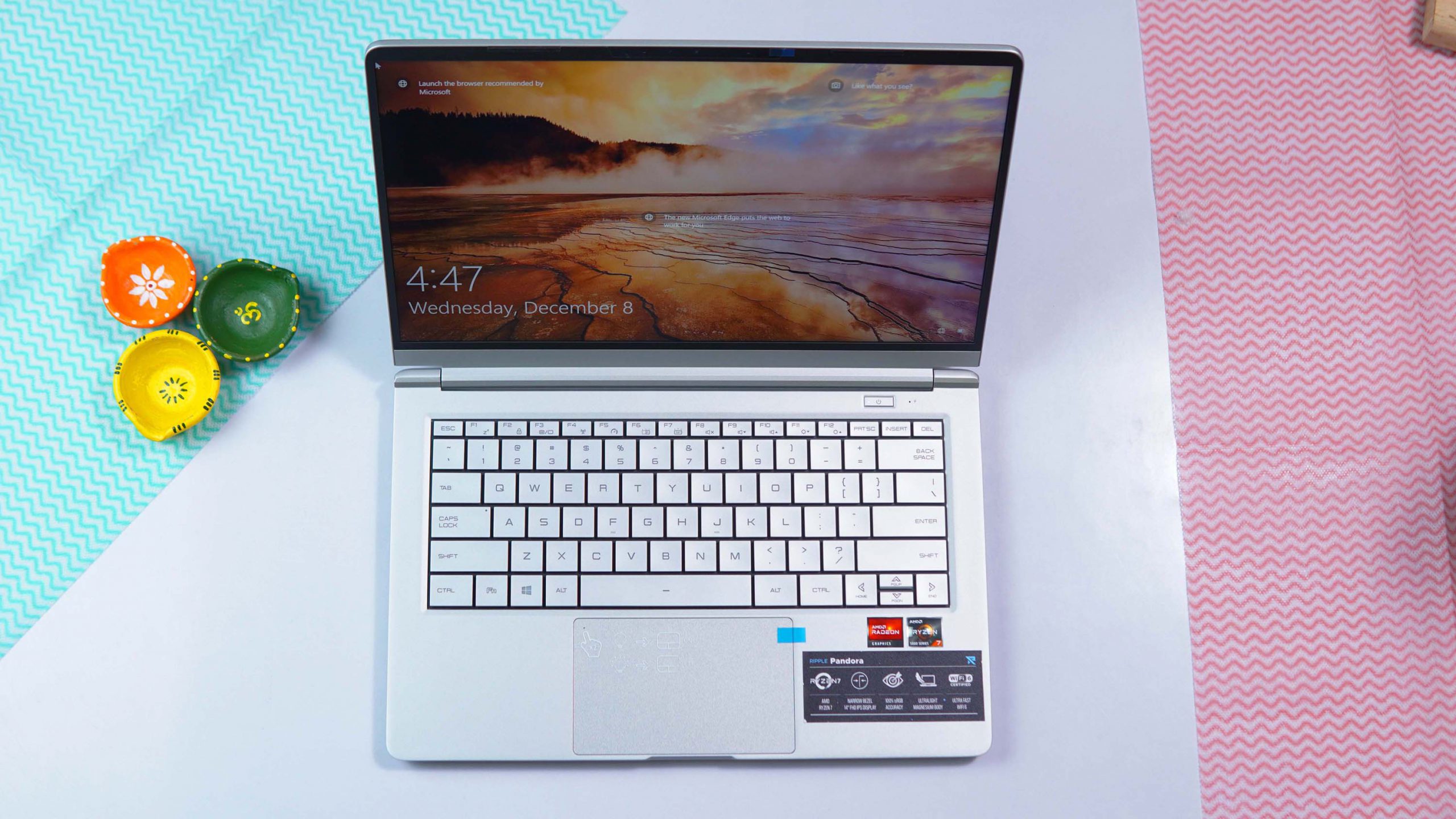 LATEST: Samsung S21 FE 5G Review: It's Good But It's Late
Moving on to the trackpad, it is big and is quite responsive. The matte-like surface feels smooth and has a bit of grip as well. I wouldn't say that it has perfect accuracy but the Microsoft windows precision trackpad works fine.
For a device this compact, Ripple has managed to provide a decent amount of ports with 2x USB 3.2, 1x USB 2.0 X, 1x USB type C, 1x HDMI, RJ45, DC-in, Micro SD, and Audio I/O.
Overall, I was impressed with the build quality and design of the Ripple Pandora Ryzen. It is very light and its small form factor makes it easy to carry around in a bag.
Bright Display
14-inch FHD IPS
302 nits
100% sRGB coverage
I absolutely loved Pandora Ryzen's 14-inch IPS panel. Ripple has mentioned peak brightness of 302 nits and 100% sRGB coverage. In terms of brightness, this display is certainly one of the best at this price tag. It is very bright and you can use the laptop outdoors as well. On top of that, its matte finish also helps to cut reflections.
Not only is it bright but it has 100% sRGB coverage which makes it a good option for photo and video editors. It does have good color reproduction and I enjoyed streaming videos on this device but it does not have the best contrast ratio.
Like most IPS panels, it does struggle with black levels. However, the blacklight bleed and IPS glow are not noticeable.
Good Performance
AMD Ryzen 7 5700U
16GB DDR4 RAM
Integrated AMD Radeon Vega 8 512MB
1TB M.2 SSD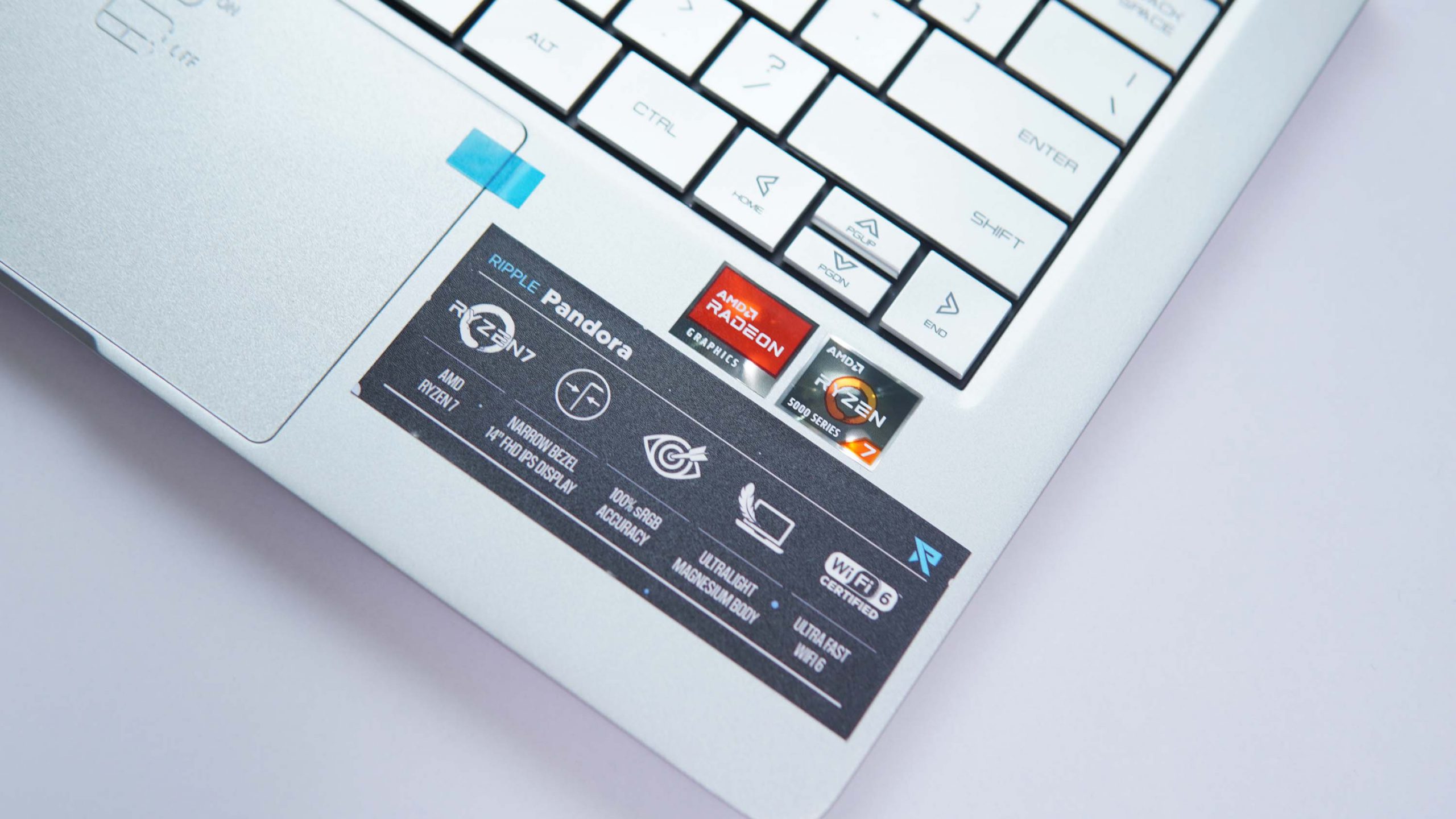 Ripple Pandora uses AMD's Ryzen 7 5700U processor, an octa-core processor with 16 threads, and a base clock of 1.8GHz.
This processor runs on AMD Zen 2 but it is one of the fastest U-class CPUs of 2021 that can beat Intel's Core-i5-11400H H-class processor. It is a very good processor that can maintain very good performance even at a 15W TDP which I found out in my benchmark.
BENCHMARKS
On battery power, Ripple Pandora scored 1222 (single-core) and 7098 (multi-core) whereas it scored 1186 (single-core) and 7834 (multi-core) on AC power. Its benchmark score on Cinebecnh is below average compared to other laptops with the same processor. Also, it seems to have a similar power level even at battery power.
LATEST: Realme GT Neo 2 Review: The Best Premium Mid-Range Phone?
I also tried some specific benchmarks for content creators with Puget benchmark for Adobe Photoshop and Adobe Premiere Pro. It manages to score a respectable 568 in Adobe Photoshop Puget System benchmark but it was sadly crashing in the Premiere Pro Puget System benchmark.
In real-time performance, I did not have any problem while editing videos or using apps like photoshop and premiere pro. So, it is a good video editing laptop for those looking for both power and portability.
It can play games as well as I was easily able to play Dota 2 at low-medium settings with good fps. Of course, it won't be as good as some other laptops with dedicated GPU at this price but it's decent.
THERMALS, FAN MODE
Ripple Pandora has two fan modes: Basic and Silent. In basic mode, the fan speed is automatically adjusted to maintain temperature whereas you can choose between three speeds in silent mode.
The fan stays when the laptop is idle or even when streaming Netflix videos. At idle, the temperature hovers around 38-40°C whereas the temperature stays around 74-75°C while editing videos in Adobe Premiere Pro. And, the max temperature I noted was 82°C while playing Dota 2. The fan noise gets loud while playing games as it tries to keep the device cool. And, you can also use boost mode to increase the fan speed.
Battery and Speaker
46.74WHrs
65W charger
USB Type-C with PD charging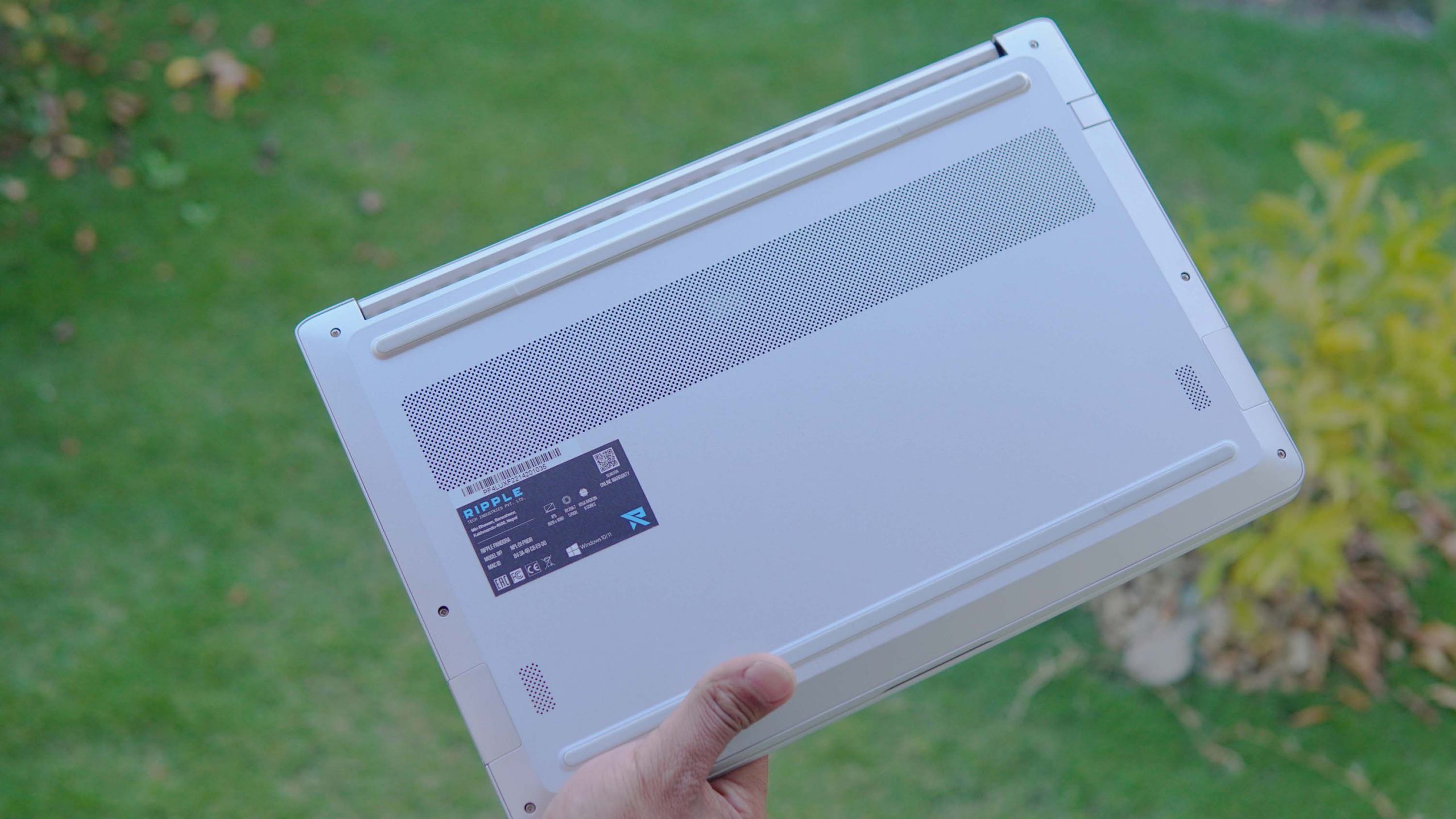 The Pandora Ryzen has a 46Wh battery and it lasted for 8 hours in my Netflix test with 50% brightness and 100% volume. You might be able to make it last the claimed 10 hours if you use battery-saving modes.
For charging, it gets a 65W charger which takes around 2 hours to fully charge the laptop.
In terms of the speaker, it has a bottom-firing speaker setup on the bottom of the laptop. I was not impressed with its loudness and the sound quality is only average.
Should You Buy Ripple Pandora Ryzen?
If you are looking for an ultra-portable laptop with enough power to handle video editing and related stuff then it's a great choice.
ALSO READ: Ripple Laptops Price in Nepal: Features and Specs
Ripple Pandora Ryzen edition is a good laptop with enough power and great build quality. On top of that, I really liked its display and its small form factor. It makes for a great portable laptop for content creators.
But, I did not like everything it had to offer. The keyboard could have been better and the speaker setup could also use some upgrade.
---
Also, check out our review of the Realme GT NEO 2.