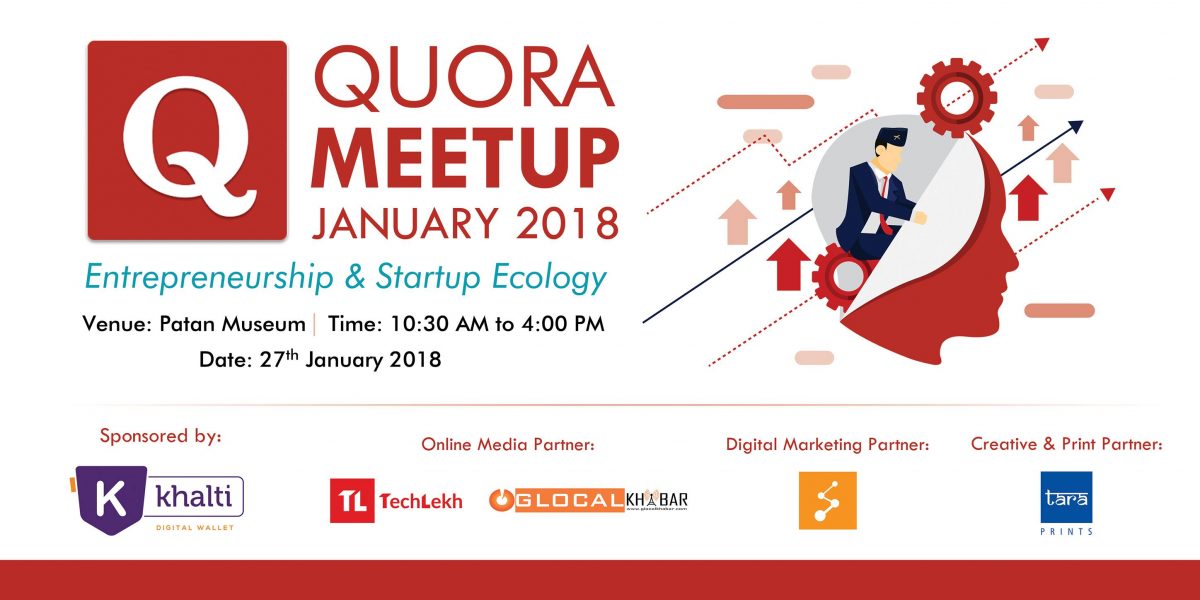 Quora enthusiasts in Nepal now have a meet and greet event to look forward to as the Quora Meetup Kathmandu is being held in just a few days.
This third interactive Quora event is on "Entrepreneurship and Startup Ecology". It will be organized in Patan museum premises on the 27th of January. The participants will get an opportunity to interact with various startup founders:
Quora is an online platform with the mission of sharing and growing the world's knowledge. It is a question and answer site where questions are asked, answered, edited, and organized by its community of users. A Quora Meetup usually is a very informal meeting that acts as a platform where people meet those with whom they have only interacted on Quora and bring forward their discussions and suggestions in person.
Event Details
Venue: Patan museum premises
Date: 27th January 2018
Time: 10.30 AM
Registration: Rs. 100 (Transfer to 9865998844 via Khalti)
---
A contribution of Rs. 100 will be taken from each member upon registration. Registration should be done via Khalti App by sending the sum to 9865998844. To take part in the meetup, click here.