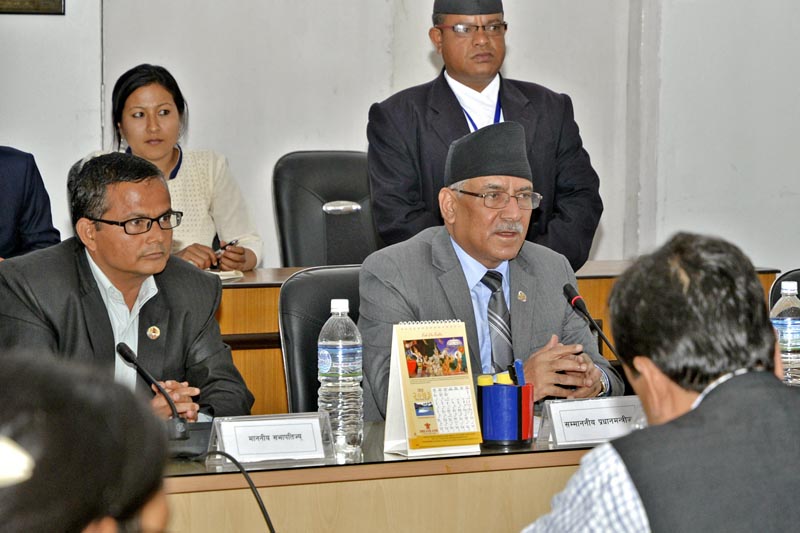 Prime Minister Pushpa Kamal Dahal says the government is determined to collect Capital Gain Tax (CGT) on the transaction involved in selling of the private telecommunication service provider, Ncell.
TeliaSonera, a Swedish-based telephone company, and the mobile operator had sold Ncell to Axiata Group, a Malaysian telecommunications conglomerate, last year, but the government is yet to collect CGT in the sale of Ncell shares.
Speaking at a meeting of the Public Accounts Committee (PAC) under the parliament on Sunday, the Prime Minister said the government had already directed the concerned authorities to collect the due tax from Ncell.
The government had previously launched an investigation to dig further on this matter. Prime Minister Dahal, hinting that the previous government was responsible for failing to collect the tax, added, "The government will take action against the officials involved in the obstruction of the issue from getting settled."
The committee, after hearing from the Prime Minister, has directed the government to collect the tax by mid-April and has told the Ministry of Finance to inform the panel after collecting the tax.
The tax issue has hit the headline several times over the past year and numerous panel discussions have been held between the PAC and Development Committee, yet the issue remains unsolved.
For more information, visit the following coverages by Himalayan Times:
PM dragged into Ncell CGT issue
Government told to recover CGT by mid-April
Edited by – Awale Sushil