Do you remember the Palm phone? Ring any bells? Palm phone was the first consumer product to come out of Palm after TCL acquired it in 2014. This small phone is sure to make any tech lover's heart melt. It's like a puppy among big dogs like iPhones and Galaxy devices.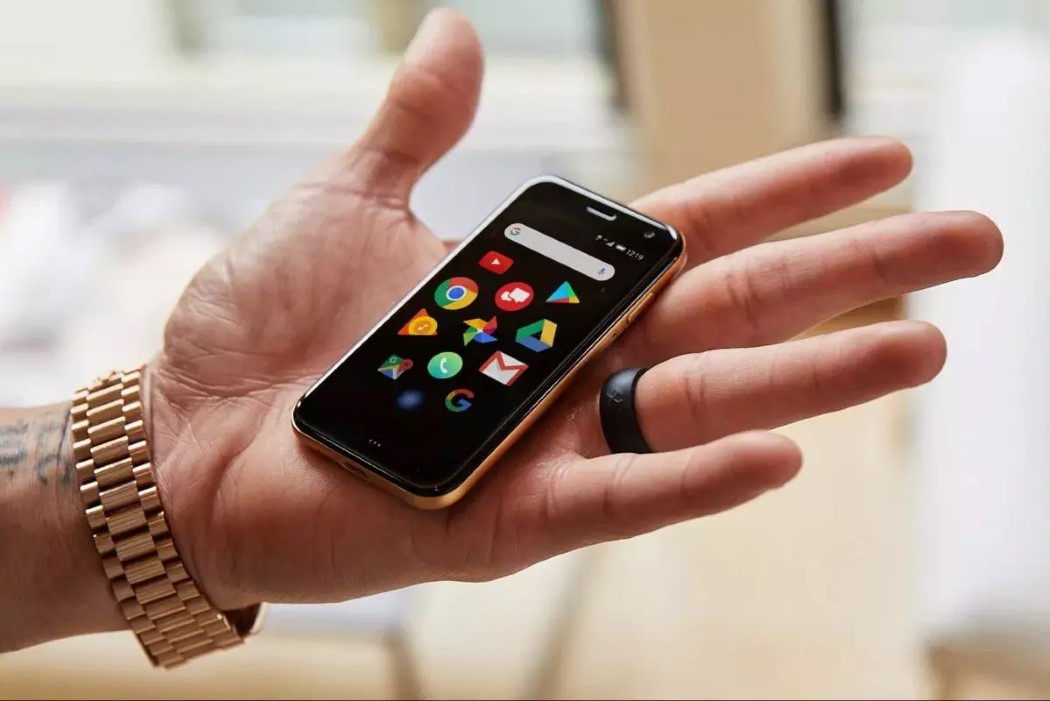 SHTC International Pvt. Ltd. is all set to bring this phone to Nepal very soon in Nepal. This is the same company that will be bringing Alcatel phones to Nepal. They also deal with products from Fujitsu, Prolink, and Gigaset.
As I already said, Palm phone looks cute on the outside. The back of the phone gives the vibe of a miniature iPhone. But, trust me, its nothing like an iPhone on the inside. Palm phone has a 3.3 inch HD screen which still has an impressive 445 pixels per inch. The software used is Android 8.1 Oreo but Palm has its own skin on top of the OS for its mini phone.
Inside, the phone is powered by Snapdragon 435 and this processor is paired with 3GB of RAM. So, technically, you should have no problems with normal tasks with this phone. Obviously, you won't play games with it as it was not meant to be used for such things.
The camera at the back has 12MP resolution and at the front 8MP. These are good enough specs. But there is one part of the phone that is just abominable – the battery life. Palm has 800mAh battery inside that has been bashed by reviewers for giving only 2-3 hrs screen on time.
Who is the Palm phone for?
But all this talk of specs and performance is beside the point here. The main question is: Who is the Palm phone for? In this day and age, will anyone want to give up their 5 or 6-inch screen for a 3.3 inch one? And if the answer is yes, what for? You may say that this phone would be suited for people who can't afford large phones. Palm phone retails for $349 in the US. This definitely isn't for people on a budget.
If the pricing remains the same in Nepal too, I don't think this phone will be suitable for anyone here. The audience for this phone will be tech-enthusiasts… with money. If you are one of those people, stick with us for more coverage on the Palm phone. If you are not rich, (also) stick with us. We write about plenty of useful stuff on our channel.