NPChan, Nepal's first anonymous discussion board was launched on Tuesday. This discussion board doesn't require user registration and claims that it won't ask for the user's personal information. Therefore, people can create their own posts and add their replies to other posts without revealing their identity.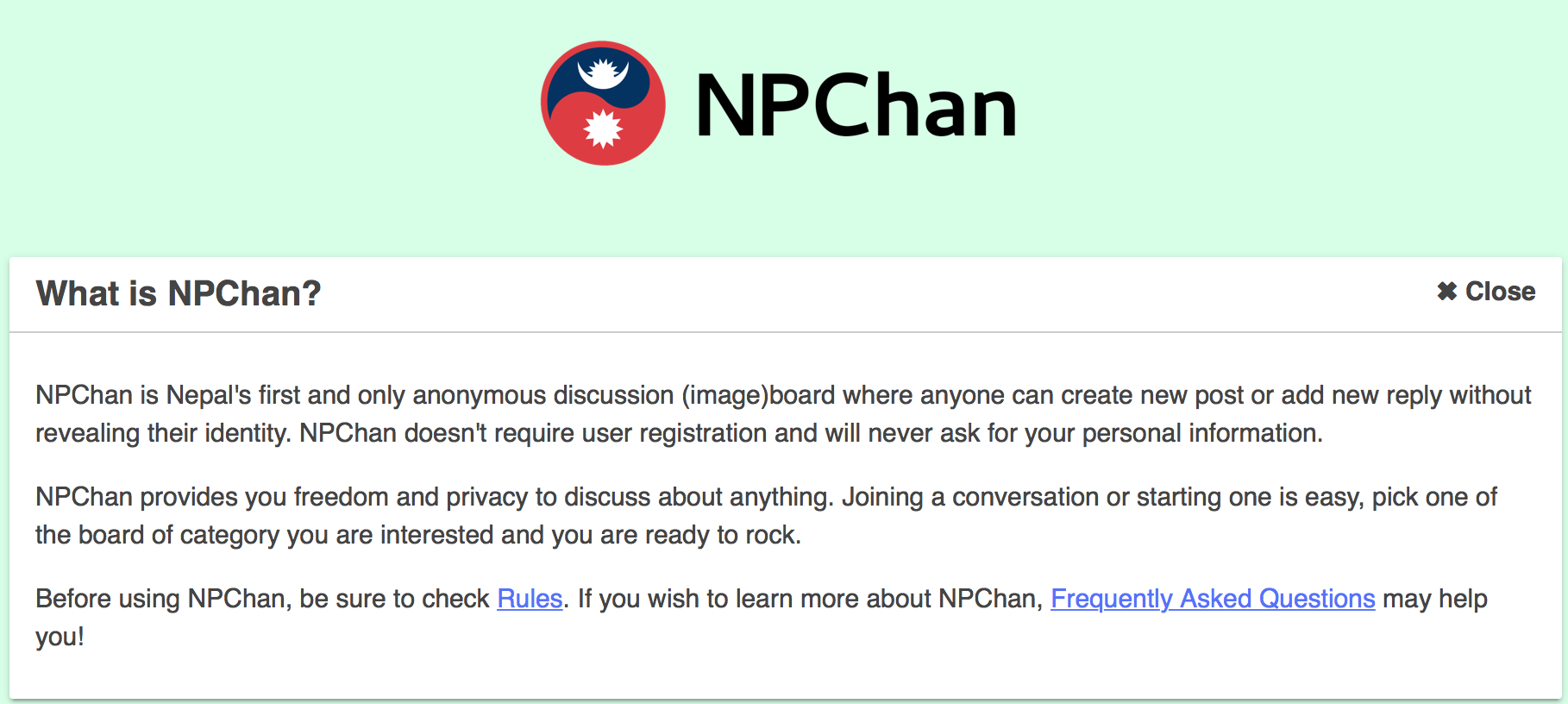 The Details:
The discussion board is in its early stage and it has plans to integrate multi-language support, support for deleting threads, NSFW Filter, and other features to the site in the near future.
The site developers claim the site only stores the IP address and Browser Information of the user on their server which will get deleted if the user doesn't access the site for 10-15 consecutive days.
The board also allows image and video uploads up to 12 MB. It also has several categories to select and join the discussion.
They have also began a crowd funding campaign to collect budget for funding server costs.