Nepal Telecom has unveiled a new social networking portal named "Meet" with an objective to develop and endure relations among the customers. Meet was brought in use time back, but it has been officially launched today.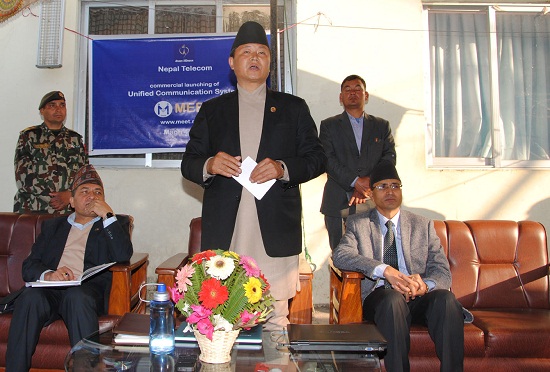 Minister for Information and Communications, Mr. Sherdhan Rai inaugurated the Meet by chatting with NTC Bhojpur Chief, Mr. Ram Kumar Mahji. Users can exchange pictures, audio and visual, and script using this site. Meet also allows NTC staff to interact with customers on several services offered by the company.
The network has brought with an investment of 10 Crore 20 Lakh and 24 thousand according to the company. You can access this new networking site under the domain, www.meet.net.np.
Nepali Telecom will provide 10 Free SMS to customer using this service. The customers can also avail of additional facility to send multiple messages in one-go by paying a certain fee in a package. The company aims to add multiple services on the site in order extend good relation with its customers.
On the occasion, Minister Rai expressed belief that the new social networking site launched by the NTC would be beneficial to all.
In order to use Meet, you need to register your account under this link http://www.meet.net.np/meet/register. You will require GSM or CDMA phone number to register the account. After, you have successfully registered your account, you can start using Meet.