Electric cars are all the rage nowadays internationally. Driven by the crazy vision of Tesla, this industry has seen a revolution. Even traditional car makers like Jaguar and BMW have entered this market and General Motors has promised to go all electric by the end of the next decade. This craze has yet to enter Nepal. But the government is trying to accelerate the adoption of electric vehicles in Nepal.
And it has already announced its first major step. NEA, Nepal Electricity Authority, announced that it plans to install 10 electric vehicle charging stations inside the Valley within the next six months. NEA has issued a notice seeking the land space for the new charging stations.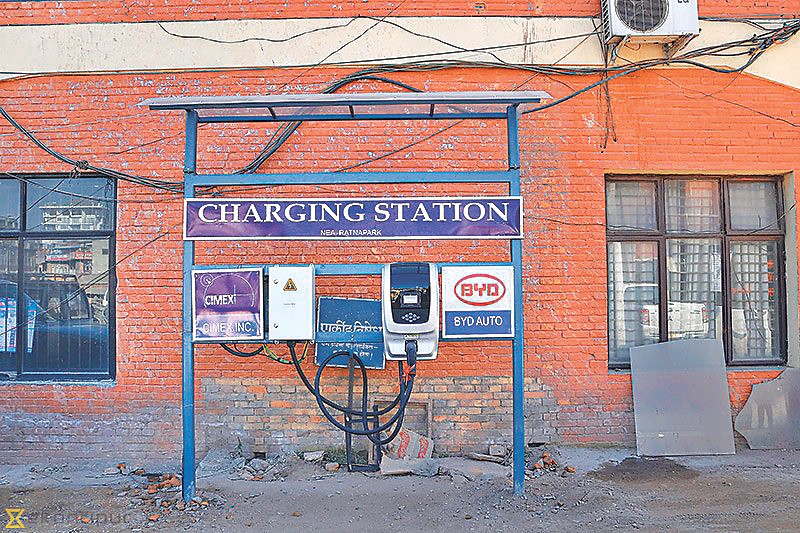 It has said it is targeting places with high vehicle movement. So government offices, malls, supermarkets, hotels, hospitals, etc. are encouraged to apply.
The tender notice to complete the installation project of the 10 charging stations will be issued soon (within the next few days) by NEA. It has estimated the cost to build these  10 charging stations to be around Rs. 100 million. After the successful installation of these units inside the valley, the authority plans to build these stations in Pokhara, Biratnagar, Chitwan, and Nepalgunj.
Demand of Electric Vehicles
The demand for electric vehicles has been increasing in Nepal because of their low maintenance cost, according to automobile dealers. And the government has been eyeing these electric vehicles as the solution to the extreme pollution that the government's regulation hasn't been able to control.
The government has taken drastic measures to ensure smooth adoption of Electric vehicles in the country. It has reduced the import duty on public electric vehicles from 30% to just 1% and to 10% on private vehicles.
But this wasn't enough for people to fully embrace the electric vehicles in the country. Automobiles dealers and customers have been demanding charging stations in the country so that the customers won't have to calculate the mileage every time they leave their phone. Once the charging stations are installed, electric vehicles would seem equally convenient to customers as their counterparts that run on fossil fuels.
If this plan pans out in the desired time, we might see a real change in the automobile industry soon.